Already thinking which country you want to strike off from your bucket list in the year 2018? ? Why not travel to these places over the long weekends? Sometimes it's so tempting to stay in, but long weekends are actually the best opportunity for that short getaway that you need! With possibly 9 long weekends next year, midnight flights and a plethora of budget carriers, consider these amazing destinations to tick off your must-go to places ?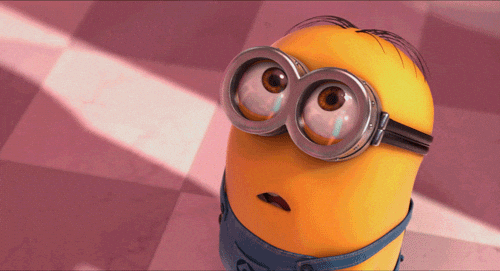 Credit:

giphy
There's only four official long weekends for the upcoming year but fret not. You can easily double it by taking a strategic few days of annual leave!
1. Belitung Island, Indonesia
This island paradise with its pristine beaches and views like no other is indeed the perfect and unique beach getaway. There's no better time to lounge by the beach and recharge before starting your 2018 on a right note!
[P.S Check out these 11 stunning underrated islands in Indonesia that'll make you want to visit this moment!] 
Credit: trydharmayanti on Instagram
Credit: explorebelitung on Instagram
This island is great for exploration, from the dreamy Blue Lake, the many small islands nearby Belitung and the colourful Museum Kata Andrea Hirata. At the Blue Lake itself, otherwise known as Lake Kaolin, you can find sand dunes which is perfect for some great photo opportunities!
Credit: putri1002 on Instagram
The combination of the white sand dunes and blue waters is splendid. There are also great snorkelling spots with crystal clear waters and granite rocks! Otherwise, just relax and cleanse your mind and soul at any of the sandy beaches ?
[P.S Experience Indonesia's best views at these 10 places for a holiday you'll remember!] 
Credit: langit_yang_sama on Instagram
When to go: New Year's Day, Dec 30-Jan 1 (3-day weekend) Travel time: 1 hour flight from Jakarta, or 2 hours flight from Batam (total about 3 hours)
2. Hong Kong
Be stuffed with dim sums and smile from ear to ear at Hong Kong Disneyland this Chinese New Year! During this busy festive period, Hong Kong will treat its locals and visitors alike to a range of festivities.
[P.S Choose an open date ticket on Klook so you can visit Hong Kong Disneyland whenever you like]
Soak in the atmosphere and enjoy festivals at landmarks including Tsim Sha Tsui, Kowloon Park and Victoria Harbour. Be prepared to be blown away by the beauty and how Muslim-friendly this popular destination is! Also, remember to redeem your meal coupon from Klook and savour the choice of halal food available in Hong Kong Disneyland ?
[P.S Find out 10 reasons why Hong Kong's the perfect place for a Muslim traveller to go for a holiday!]
Credit: Designing Disney on Facebook 
[P.S If you're thinking of how to fit your itinerary in a short weekend, look up The Perfect Way To Spend 72 Hours in Hong Kong!]
Shown here is Kowloon ParkCredit: Edward Liu on Facebook
When to go: Chinese New Year, Feb 16-18 (3-day weekend) Travel time: 3 hours 55 mins
[inlinewidget id=36705]
3. Bangkok, Thailand
Sawasdee-kap! Nothing like spending a good long weekend at the Land of Smiles! This stunning capital is a shopping haven and has many halal eateries as well as Muslim-friendly street food. Plus, the Tourism Authority of Thailand (TAT) is making the country more Muslim-friendly, as part of their marketing budget this year, which means you can expect more Muslim-friendly accommodations very soon ?
[P.S Check out our ultimate halal food guide to Bangkok before you leave for your weekend escape!]
Credit: ryanbimanyu on Instagram
Check out Chatuchak Market, Talad Rod Fai Market and don't forget to sink your teeth in mango sticky rice and some yummy coconut ice-cream. End your day with Thai massage and dinner at Yana Restaurant located at MBK shopping mall. If your idea of a quick getaway includes finding some mouth-watering local food, a relaxing body scrub or massages, and great bargains, then this should be your next stop!
Credit: lyanasarpin on Instagram
[P.S Bargain your way through Bangkok at these 10 shopping spots!]
Credit: Go-Todayon Facebook
[inlinewidget id=36693]
When to go: Good Friday, Mar 30-Apr 1 (3-day weekend) Travel time: 2 hours 25 mins
4. Siem Reap, Cambodia
If you're looking for an adventurous weekend trip, Siem Reap should definitely be on your list of destinations! No trip to Siem Reap will be complete without visiting Angkor Wat. Be amazed by the spectacular ruins, where you can explore and discover some of the most interesting sights that will remain in your mind forever.
Try to visit the complex during sunrise, which is going to be well worth the early wake-up call ? There are also temples namely Ta Phrom and Bayon for you to visit, which is not far from Angkor Wat.
Don't leave Siem Reap before stopping by the Old Market as well as Siem Reap Art Centre Night Market for some keepsakes to bring home for yourself! For history buffs, there are plenty of museums such as Angkor National Museum and Cambodia Landmine Museum and Relief Center to learn more about this wonderful country ?
Credit: Phalinn Ooion Flickr
When to go: Labour Day, Apr 28-May 1 (Take leave on Apr 30 for a 4-day weekend) Travel time: 3 hours 20 mins
[P.S If you are looking for that perfect 4D3N itinerary, check this one out!]
5. Luang Prabang, Laos
Pop by a busy night market that actually starts from Sisavangvong Road all the way to Settathilat Road, where you'll be spoilt for choice for souvenirs, shawls and embroidery.
Credit: uisa278 on Instagram
Get cultured in Luang Prabang, Laos and try not to get lost in this UNESCO listed world heritage town! This charming French town is home to beautiful mountains, waterfalls and caves.
Credit: Basil Strahm on Flickr
 If you're feeling a little adventurous, why not take a hot air balloon ride at Vang Vieng as well?
Credit: My1adventures on Facebook 
When to go: Vesak Day, May 26-29 (Take leave on May 28 for a 4-day weekend) Travel time: 4 hours 30 mins
6. Kuala Lumpur (KL), Malaysia
The splendid capital of Malaysia is filled with things to do and places to explore in every corner! Visiting KL during Hari Raya will be unlike any other trip. Arguably the biggest festival in the country, the occasion is commemorated extravagantly.
[P.S Check out these 10 budget-friendly hotels for your next getaway to KL!] 
The shopping centres are decorated in colourful festive designs, Hari Raya songs fill the speakers to lift the spirits of the crowds and prices are marked down for traditional outfits ?
Credit: Eddy Rush Fatboys Production on Facebook 
The Istana Negara (National Palace) will also open its doors to the public on the first day of Eid with delectable festive food for all. This is definitely the perfect opportunity to see the palatial landmark of Malaysia! For the next two days, you can indulge in some shopping therapy at the endless array of shopping malls, marvel at the limestone caves of Batu Caves, explore the lanes of the famous Petaling street or take a stroll at Dataran Merdeka ?
Credit: tyrianpike on Instagram
When to go: Hari Raya Puasa June 15-17 (3-day weekend) Travel time: 1 hour flight
[P.S Don't forget to check out these 13 halal food spots along KL's MRT line that'll sure to make you stop in your tracks!]
7. Hanoi, Vietnam
Take your mind off work for a couple of days and visit the incredible city of Hanoi! Don't miss Halong Bay where you'll be treated to breathtaking limestones and vitamin sea. The views will definitely take your breath away. After plenty of relaxation time, head back to the bustling city of Hanoi to soak up some culture and explore the Old Quarter, one of the busiest tourist attraction here.
[P.S If you're looking for more reasons to fall in love with Vietnam, we got you covered!] 
Take your pick from the numerous cafes, walk through Dong Xuan market to immerse yourself in the everyday life of a local, and watch a water puppet show for a different cultural experience. With vibrant cultural relics and plenty of places for sightseeing, you'll never get bored of this city!
Credit: marcusflorianschmid on Instagram
When to go: National Day, Aug 9-12 (Take leave on Aug 10 for a 4-day weekend) Travel time: 2 hours
[P.S Don't forget to check out these 7 halal eateries in Hanoi you can't miss!]
8. Bedegul (Bali), Indonesia
Worried that a trip to Korea or Japan during the cold season is going to leave your wallets empty? Looking for a chilly destination that is nearer to Asia? Escape the tropical heat and discover Bedegul instead! If you've ever wondered where you can actually find the site of the famous Balinese temple that is printed on the 50, 000 Rupiah note, this is the place. This central highlands of Bali is famed for its impressive temples, scenic lakes, rolling lush green hills and adventurous trekking routes ⛰
Credit: abiemanyue_ on Instagram
[P.S For 8 things you need on your Bali travel itinerary, find it on this list!] 
To enjoy the cool weather, skip the hectic Kuta or humid beaches of Seminyak, and go straight to Bedegul. This place experiences a different climate from any other location on the island. Pay a visit to Pura Alun Danau Beratan, one of the most popular temples in the whole of Indonesia, head to Bali Treetop Adventure Park for some outdoor zip-line adventures, or enjoy the sensation of picking your very own strawberries with your family ?
Credit: apik_lestari on Instagram
When to go: Deepavali, Nov 3-6 (Take leave on Nov 5 for a 4-day weekend) Travel time: 2 hours 45 mins flight to Denpasar, 90 minutes by car to Bedegul
[P.S Munch at these 5 Muslim-friendly eateries on your next trip to Bali!]
9. Perth, Australia
If heading to chilly destinations aren't your thing, then time to slather on some sunscreen and fly to Perth instead for your 2018 year-end vacation! When you're at Down Under, always be prepared for an exciting adventure. Perth is just about 5 hours away from Singapore and a good time to go to enjoy its beaches is in December. There are over 60 beaches here for you to explore, including the popular Cottesloe Beach and Scarborough Beach!
Credit: Western Australia on Facebook 
[P.S Check out 5 other things to do in Perth, beside the beaches!] 
Don't forget to bring your shades and a sun hat as well to protect yourself from the UV rays ☀️ Other than the white sandy beaches, there are also other interesting attractions to visit such as the Blue Boat House at Swan River, and Fremantle Prison for those looking for a unique experience!
Credit: latiffarumion Instagram
With great sites, dining and shopping, complete with mosques, this city is also home to a collection of native fauna at Kings Park, and unforgettable experiences at wildlife parks. There's always something to do for the whole family here!
When to go: Christmas, Dec 22-25 (Take leave on Dec 24 for a 4-day weekend) Travel time: 5 hours 15 mins
[P.S If you're looking to spend a 5D4N stay in Perth, check out our itinerary just for you!] 
So what are you waiting for? Time to start planning your annual leave and quick getaways for 2018!
[iframe seamless="seamless" style="border: none; overflow: hidden;" height="450" width="100%" scrolling="no" src="https://pollbuzz.co/frame/1840?type=poll"][/iframe]