We all know that feeling of being at the airport, wistfully watching everyone else take off on their flights to exotic destinations around the world while we stay behind, too broke to go abroad.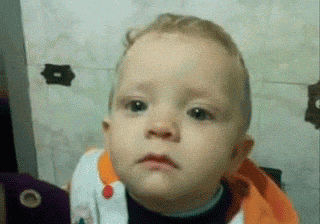 Credit: Giphy
But there's no need to break the bank to travel! With the 5 destinations listed in this article, you don't even need to venture outside of Asia to have that vacation or trip you've always dreamt of! ?
1. Colombo, Sri Lanka
Colombo's growing popularity as a travel destination in recent years definitely attests to its affordability and appeal to travelers of all kinds. Whether you're a rough-and-tumble backpacker or a camera-toting tourist, there's something for everyone! [caption id="attachment_26597" align="alignnone" width="900"]
The Red Mosque in Colombo, Sri Lanka[/caption]
Credit: @postcardchronicles on Instagram
Wandering through the packed streets of Colombo is sure to give you a feast for the senses. Be amazed by the stunning, vibrant red and white hues of the Jami Ul Alfar Mosque (
one of the most breathtaking mosques in the world!
) and delve into a symphony of aromas, sounds, and activity in the bustling avenues of Pettah. [caption id="attachment_26598" align="alignnone" width="900"]
Streets of Pettah district, Colombo, Sri Lanka[/caption]
Credit: @samanthonyjones on Instagram
A trip to Colombo isn't complete without a ride on the classic 
tuk tuks 
that can be seen everywhere around in the city. In fact, they're the most convenient and cheapest way to get around Colombo, besides the public buses.
#HHWT Tip
: Avoid taking meter-less 
tuk-tuks 
as they will most likely try to overcharge you! [caption id="attachment_26618" align="alignnone" width="900"]
A popular local eatery in Colombo, Sri Lanka[/caption]
Credit: @colombofoodstories on Instagram
Accomodation-wise, guesthouses are often the most budget-friendly option. For the foodies out there, Sri Lankan food is generally affordable (150-200 rupees), so be sure to savour traditional Sri Lankan dishes like Sri Lankan rice curry!
2. Luang Prabang, Laos
From gushing, tiffany-blue waterfalls to intricately designed centuries-old Laotian monasteries, Laos' ancient capital of Luang Prabang is sure to sweep you off your feet ? [caption id="attachment_26607" align="alignnone" width="900"]
Wat Xieng Thong Temple in Luang Prabang, Laos[/caption]
Credit: @celcinar on Instagram
#HHWT Tip
: The vast majority of Laotians are Buddhists, so do remember to be courteous and respectful when visiting religious sites! ? There's no shortage of things to do, see, and eat here, especially if you love the outdoors: 
Laos is the best place in Southeast Asia to reconnect with nature
. Hike up Mount Phusi for some awe-inspiring views or take a relaxing dip in in the cool waters of the Kuang Si Waterfall! [caption id="attachment_26605" align="alignnone" width="900"]
Kuang Si Waterfall, Luang Prabang, Laos[/caption]
Credit: Basil Strahm on Flickr
Stick to your budget by staying at guesthouses and hostels that provide basic amenities. Food is extremely affordable here, and a meal at a tourist-friendly restaurant will only set you back USD3-4! You can also try the sumptuous Laotian street food, which only costs USD2-3 per meal.
3. Yogyakarta, Indonesia
Jakarta may be the capital of Indonesia, but the heart and soul of Indonesia itself rests snugly in Yogyakarta. Affectionately nicknamed Jogja, this city has a distinctly easygoing and chilled-out vibe, in contrast to the often overwhelming chaos of Jakarta ? [caption id="attachment_26620" align="alignnone" width="900"]
Sunrise over Borobudur Temple, Yogyakarta, Indonesia[/caption]
Credit: @thisisyugen on Instagram
Witness the magical beauty of the ancient ruins of the Borobudur and Prambanan temples (both UNESCO World Heritage Sites!) or bathe in the surreal rays of "Heaven's Light" when you descend into Jomblang Cave ?
#HHWT Tip: 
Boots will be provided by the operator, but do bring your own socks for hygienic purposes! [caption id="attachment_26622" align="alignnone" width="900"]
Jomblang Cave, Yogyakarta, Indonesia.[/caption]
Credit: @fitra_dwiapriza on Instagram
Prices for rooms at budget-friendly hotels in Jogja start from USD25, AND they are often spacious, well-equipped and with chic interiors. Food is also incredibly cheap: on average, a side-dish-laden meal costs only USD1 per person! [caption id="attachment_26621" align="alignnone" width="900"]
A traditional jogja dinner.[/caption]
Credit: @jogjafood on Instagram
4. Hanoi, Vietnam
One of the best things about this Vietnamese capital is that there's no end to the number of activities you can pursue without forking out huge sums of money. The quaint, scooter-filled streets of Hanoi exude an authentic, vintage feel that never fail to charm the travelers who come to visit it.
#HHWT Tip: 
Don't panic when you're trying to cross a busy road packed with scooters and without a traffic light. Walk calmly, the scooters will give you the right of way and politely make their way around you. :) [caption id="attachment_26627" align="alignnone" width="900"]
Streets of Hanoi, Vietnam[/caption]
Credit: @marcusflorianschmid on Instagram
Join the locals for a cup of Vietnamese coffee (for less than USD1!) by the roadside as you wander around the Old Quarter, or take a leisurely stroll along the serene Hoan Kiem Lake. If you're hoping for some peace and quiet amidst nature, head over to the famed Halong Bay and hop onto a Vietnamese junk boat to admire the majestic rock formations rising out of the deep turquoise waters. [caption id="attachment_26615" align="alignnone" width="900"]
Ha Long Bay, Hanoi, Vietnam.[/caption]
Credit: David McKelvey on Flickr
To stay within budget, choose to stay in boutique budget hotels or guesthouses, which are scattered all over Hanoi. There are also plenty of halal eateries in Hanoi serving traditional Vietnamese cuisine that won't make your wallet cry. Prices start from as little USD2! ?
P.S. If you're looking for other types of halal cuisine in Hanoi, we've got you covered as well!
Credit: d'LIONS Restaurant on Facebook
5. Mumbai, India
Home to India's billion-dollar Bollywood industry, Mumbai is a land of bright colours, grand architecture, and some of the most tantalizing food in the world. [caption id="attachment_26640" align="alignnone" width="900"]
Taj Hotel, Mumbai, India[/caption]
Credit: Ronald Woan on Flickr
Take unhurried walks around the city to admire the wonderfully preserved colonial architecture or go bargain-hunting in the local markets. Even if you're not much of a shopper, a visit to the markets is worth it just for the sheer vibrancy of everyday life Mumbai. [caption id="attachment_26641" align="alignnone" width="900"]
Dadar Flower Market, Mumbai, India[/caption]
Credit: @graceyjane on Instagram
Cheap accommodation is extremely easy to find in Mumbai: double rooms at budget hotels in start from as low as USD6! And who can forget the sumptuous Indian traditional dishes on offer in the Mumbai streets? ? A meal at a local eatery costs as little as USD1! [caption id="attachment_26639" align="alignnone" width="900"]
Thali, a traditional Indian platter.[/caption]
Credit: @mumbaifoodie on Instagram
The best things in life are those that things that money can't buy, so there's no need to spend a bomb on the most luxurious travel experiences. Budget-friendly travel is the way to go! So what are you waiting for? Start planning your next budget-friendly escapade now! :)