Home comes in the form of a person or where you're from, but it can also come in the form of a place that you've visited once and dreamed of going back again! Japan may be called home to some people, even to the ones who are reading this. Have you ever wondered why travellers keep returning to Japan??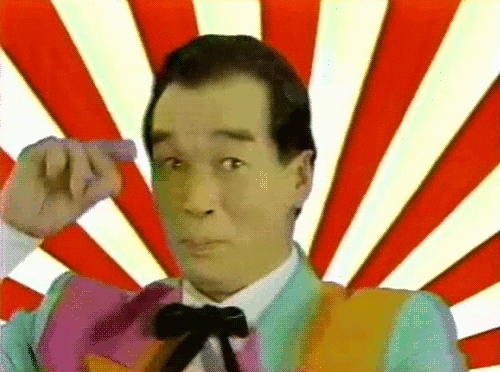 Credit: giphy
We've rounded up 10 awesome reasons why travellers keep returning to Japan! P.S. Eager to head back to Japan? Bookmark the best halal eateries, top attractions plus nearby prayer spaces and
start planning your next trip now
!
1. Enriching culture and fascinating festivals
Just like any other country, Japan has its fair share of uniqueness in terms of culture as well. If you're a fan of the Japanese culture, drop by the Temple City, Nara! It houses numerous national treasures and temples?
Credit: Japan Concierge on Facebook
One of the temples in Nara is the Kofuku- Ji Temple, which is also one of the Seven Great Temples in Japan. The temple has a five-storied pagoda and also the Golden Buddha inside To- kondo!
Credit: Jamie Barras on Flickr
The Fukuoka Castle is also a winning prize for those who are into Japanese culture. The castle overlooks the Naka River and a number of events and festivals are also being held here in Fukuoka?
Credit: かがみ~ on Flickr
One of the famous festivals that's held in Fukuoka is the Hakata Gion Yamakasa. The festival is carried out for a two weeks where a number of the Yamakasa floats are displayed around the city!
Credit: destinasianindonesia on Instagram
The festival includes traditional races and colourful parades and is held on the 15th of July every year?
2. Muslim-friendly
As the number of Muslim travellers who travel to Japan are increasing nowadays, many hotels and restaurants are improving their service in terms of hospitality. As the Japanese put great emphasis on serving their best to people, they assure that they are able to cater to the needs of everybody who travel to Japan!
Credit: shazi_szi on Instagram
Now, travellers don't have to worry about looking for halal food, places for Muslims to pray and even places that are appropriate and suitable for Muslim travellers! They even have an authentic Japanese curry eatery at Narita Airport terminal 2?
Credit: jalanjalanmurah on Instagram
If you need help in searching for what's best for you, you can check out our
Japan Travel Cheat Sheet
!
3. Breathtaking nature landscapes
Mother Earth showcases her beauty in every aspect and Japan is never an exception. Japan boasts a number of natural wonders that keep travellers on coming back to enjoy them. Other than the famous Mount Fuji, Mount Asahi is also perfect for travellers?
Credit: Akira Ota on Facebook
Mount Asahi is located in Hokkaido. A land of wonders and a paradise for hikers, it's also popular among travellers who love to ski during the winter season. Mount Asahi is also the tallest mountain in Hokkaido, at 2,290.9m tall! However, those who are up for a challenge do not need skills or equipment to climb up the mountain as it boasts an easy path to hike on.
Credit: amandadawin on Instagram
Another paradise for travellers who enjoy mountain views and breathtaking paths is Mount Yoshino which has it all? Did you know that this mountain has been designated as a World Heritage Site by UNESCO in 2004?
Credit: sugisugi23 on Instagram
Popular for the sakura trees and lush forests, this is definitely the place travellers would love to come back to. It's said that travellers can enjoy a thousand cherry blossoms up until the inner shrine at the top?
Credit: Reginald Pentinio on Flickr
4. The absolutely magical Disneyland
It's every child's dream to go to at least one of the Disneyland parks in the world and Japan happens to have not only one, but two of them!
Credit: gelli.rosario on Flickr
If you're thinking of reliving your childhood dreams, Tokyo Disneyland is the place. Don't miss out on the Tokyo Disney Sea located in Urayasu, Chiba too! [caption id="attachment_24486" align="alignnone" width="900"]
Tokyo Disneysea[/caption]
Credit: PeterPanfan on Flickr
The park boasts an amazing number of tourists and travellers who come around to visit every single year? P.S. We know you love Japan as much as we do ? Well,
start planning your next trip now
so you don't miss out on the nearby yummy eateries and prayer spaces as you explore!
5. The beauty of cherry blossoms
Of course, one of the main reasons for travellers to keep coming back to Japan is the cherry blossoms!
Credit: かがみ~on Flickr
Every year, travellers are greeted with the appearance of the cherry blossom (or sakura) along the streets not only in Tokyo, but also all the way to Hokkaido. The flowers usually begin to bloom starting February. This is the time where Japan is packed with domestic and international tourists who come specially just to witness the cherry blossoms?
Credit: Jason Meaden on Flickr
So, if you're a traveller who might have missed the cherry blossom season, check out our
Muslim- friendly guide
on how to have the best experience during the season!
6. The vibrance of the cities itself
As what the exciting and lively New York City is well- known for, Japan happens to be their contender. Travellers return to Japan, especially Tokyo, for its buzzing neon lights and busy streets. Not to forget, the famous Shibuya Crossing, as what can be seen in the movie 'Fast & Furious'!
Credit: Japan, Tokyo on Facebook
Known as the busiest intersection in Japan, it's said that thousands of people cross the intersection at the same time. The good thing is that nobody tend to bump into one another! The Shibuya Crossing is not only impressive when the sun is up, but also when it gets dark.
Credit: Richard Schneider on Flickr
7. Kawaii souvenirs
One of the must-do activities in Japan is to purchase their huge range of delicious snacks and quirky souvenirs!
Credit: urivalverde on Instagram
These souvenirs range from food, furin (wind chimes), omamori (good luck charms) and more. No matter what you're looking for, Japan has it all. Everywhere in Japan is filled with these
omiyage
, also known as souvenirs in Japanese! [caption id="attachment_24475" align="alignnone" width="900"]
Furin (windchimes)[/caption]
Credit: jpellgen on Flickr
P.S. Check out our previous article on the top 3 shopping spots in Tokyo for the best Japanese souvenirs
here
!
8. The best seafood galore
If you happen to love seafood and you're up for a challenge, Japan is THE place for you! The best seafood in Japan can be found in Hokkaido where the fishes and sea urchins are absolutely juicy and delicious, of course?
Credit: David McKelvey on Flickr
If you're brave-hearted and up for a challenge, you can try the
ikizukuri
. This is known to be a practice of preparing sashimi from live seafood!
Credit: atsukokitchen on Instagram
The sashimi is served on top of an incredibly fresh fish, shrimp or lobster. However, this is a controversial dish as the animal may still be breathing by the time it is served. As what was mentioned, do not attempt to eat this dish if you're faint-hearted. Not to fret as there is a variety of seafood available here in Japan!
9. Anime heaven for anime lovers!
Japan is not only a paradise for normal travellers who want to enjoy the food and scenery. It's also a paradise for anime lovers ranging from Pokemon fans, Sailormoon to Gundam fans and more.
Once upon a time, this culture was completely unknown to the world outside Japan. As days go by, the popularity of manga (Japanese comic) and anime (Japanese animation) has increased tremendously and it grows day by day!
Credit: sneaksandeatsbyvic on Instagram
10. Efficient transportation system
From bullet trains to metro lines, you can always count on the punctuality, the speed and the cleanliness of these Japanese trains to be top-notch!
Credit: thedarwinsyndrome on Flickr
Some of the train companies started to build department stores directly linked to their lines terminus stations. Doesn't that make your travels even more convenient??
Credit: Fredrick Rubensson on Flickr
Japan has a lot to offer to not only its people, but tourists and travellers who come around to share their love for the country and its beauty. So, what are you waiting for? Book the next flight to Japan and start having an adventure! P.S.  Planning your best adventure yet in Japan? ? Bookmark the best halal eateries, top attractions plus nearby prayer spaces and 
start planning your next trip now
!
Tags:japan