There's something very delectable about the sight and scents of grilled meats being cooked right in front of you. When you crave for some grilled goodness, you know teppanyaki is the way to go. And if you're looking for halal teppanyaki in Selangor, we have a treat for you!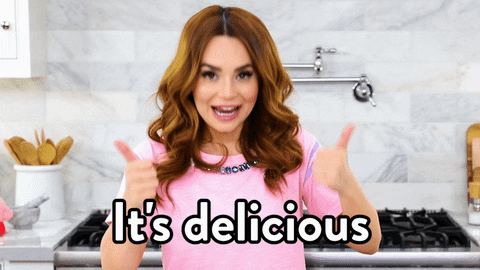 Credit: Giphy
Gather your loved ones at
Kuro Teppanyaki
, also known as the first DIY teppanyaki buffet in Malaysia! Staying true to its name, this Japanese restaurant serves unlimited servings of meats and sides, so you can savour it to your heart's content.
Credit: @novi.syaffirabatik on Instagram
If your appetite is set on an all-you-can-eat buffet, you'll get unlimited refills of vegetables, white rice, miso soup and drink. The highlight is the bottomless selection of meats with a choice of chicken thigh, chicken streaky, cuttlefish, dory fish, Australian premium cube steak, Australian premium beef karubi slices and Australian lamb cube!
Credit: @kuroteppanyakimy on Instagram
So your wallet allows you to splurge? Upgrade yourself to the premium buffet that includes Australian wagyu cube steak and Hokkaido scallops. If you think that's the main showstopper, wait till you discover the unlimited refill of Haagen-Dazs ice cream that awaits you!
Credit: @kuroteppanyakimy on Instagram
To flourish your teppanyaki buffet with some sides, there are various selections to choose from, such as chicken dumpling, choy sum, bean sprouts, cabbages and more.
Credit: @kuroteppanyakimy on Instagram
Fancy flavourful meats? Head over to the homemade sauces to marinate the meats or turn up the heat!
Credit: @bella_idura on Instagram
Credit: @bella_idura on Instagram
The best thing about this teppanyaki buffet is that you can cook it yourself! You get to decide how you like your meats and vegetables done. Besides that, you can control your portions to avoid further food wastage!
Credit: @shah_reezal on Instagram
If you're looking for a great place for weekend eats, it's time for a sizzling good time at Kuro Teppanyaki with your family and friends!
Address
: Kuro Teppanyaki, 9A, Nadayu 28 Dagang, Jalan PJS 11/7, Bandar Sunway, Subang Jaya, Selangor
Operating hours
: Daily, 11.30AM-3.30PM, 6PM-11PM
Contact number
: +603 6736 5942
Halal status
: While the restaurant is not halal-certified, all meats and ingredients are sourced from halal-certified suppliers. This restaurant also has a no pork and no alcohol policy.
Facebook
|
Instagram
Tags:halal-food-in-selangorhalal-japanese-foodhalal-japanese-food-in-klhalal-teppanyakiselangorsunway