[UPDATED 30 June 2019]
In a country like Singapore, where most of us looove to eat, did you know that there are dining places where we can feast our eyes at the same time?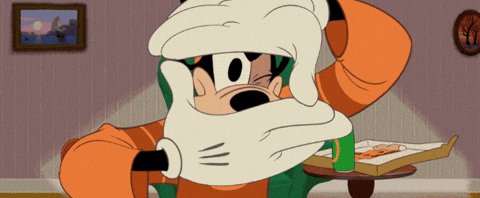 Credit: giphy
To up your dining experience without breaking the bank, head down to any of these 9 halal spots for a delectable food and breathtaking scenery. Whether you're looking to dine with a view of the sea, sun and/or sand, your meals will never be the same again.
North/Northeast
1. Rasa Istimewa Waterfront Restaurant
If you don't have the time to cross the Causeway for cheap and good seafood, why not check out this seafood restaurant at Woodlands Waterfront? There's tons of food to choose from as they specialise in Asian and Western cuisines. And if you're craycray about salted egg dishes, look no further. They have a school of scrumptious seafood for you, such as salted egg crayfish, crab and sotong!

Credit: misslynnchiam on Instagram
While you keep your tummy happy, your eyes will also thank you for the magnificent sight that lies beyond – the glistening waters of the Straits of Johor and its skyline. But wait! It gets better… when a cool sea breeze coming from through the windows completes your gastronomic experience.

Credit: RasaIstimewaWaterfrontRestaurant on Facebook
Halal status: Halal-certified
Address: Woodlands Waterfront Park, 6A Admiralty Road, Singapore 757445
Operating hours: Open daily; 12PM-12AM
Reservations: Book online or call 6366 9339
Website | Facebook

2. Kampong Chai Chee at Punggol

Credit: @_danamic on Instagram
Take a break from city life from a bit and head over to Kampong Chai Chee at Punggol for a feast. Located on the second floor of The Punggol Settlement, you'd be treated to a view of the sea and Johor's Pasir Gudang while you're dining here.

Credit: @ida.queen_ on Instagram
Take your pick from different kinds of seafood – have it shell-out or zi char (Chinese-style dishes). Some of their popular dishes are salted egg crab, chilli crab and BBQ stingray. They even have a steamboat and halal "moo"-kata!
Halal status: Muslim-owned
Address: 3 Punggol Point Road, #02-02 The Punggol Settlement, Singapore 828694
Opening hours: 1-11pm
Contact No: 6385 8005
Website | Facebook
P.S. Love seafood? Here are 9 halal seafood restaurants in Singapore you'd love!
3. Royal Palm, Orchid Country Club
Constantly used as a venue for weddings, Royal Palm at Orchid Country Club has both a wide variety of cuisines for its buffet and an impressive view to boot too.

Credit: @lovesjing on Instagram
Have your fill of Mediterranean, Western, Indian cuisines or seafood with exciting offerings like Roasted Beef Carving, Black Pepper Crab, Salmon Fish Head Curry. They also have a dinner barbecue station where you can savour satay, chicken wings, chicken sausage and more 🤤

Credit: Royal Palm at OCC on Facebook
While indulging in your buffet, you can also sit at the alfresco area by the pool and enjoy the view of the golf course.
Halal status: Halal-certified
Address: 1 Orchid Club Road, #01-21/22, Social Clubhouse, Singapore 769162
Opening hours: 12pm-10pm
Contact No: 6555 2165
Website
East
4. Enak Enak HongKong Tea House
If you're thinking of cycling or a leisurely stroll along ECP, why not stop by Enak Enak HongKong Tea House at ECP for delicious Chinese-style seafood, zi char and truly Asian dishes?

Credits: queentishaa on Instagram
Get seats next to the pathways to enjoy a dose of the sun and sea when you dine outdoors. Remember to slap on some sunblock when you're going in the day!

Credits: adibtukiran7181 on Instagram
Halal status: Halal-certified
Address: 1202 East Coast Parkway, East Coast Seafood Centre #01-01, Singapore 449881
Operating hours: 24 hours
Contact No: 6876 5911
Website  | Facebook

5. Gurame Indonesian Restaurant
For a truly authentic Indonesian experience, drop by this restaurant in the east where you can have a taste of classic dishes such as signature gurame fish dishes, cumi goreng tepung and sambal kangkong udang.

Credits: noniedapony on Instagram
Stop to take a look at the view above – you can catch aeroplanes whizzing past the clear blue skies as you dine at the restaurant. No wonder this picturesque location is commonly chosen for weddings!

Credits: nadzirah9999 on Instagram
Halal status: Halal-certified
Address: 11 Changi Coast Walk Singapore 499740
Operating hours: Daily, Lunch: 12pm – 2.30pm, Dinner: 6pm – 9.30pm
Website  | Facebook

6. Saltwater
Dining with a view of the pool? Count us in! Saltwater at Village Hotel in Changi is located by the hotel's pool. Who knew that amidst the serene beaches and good 'ol nasi lemak lies a hidden halal restaurant offering a splendid buffet galore?

Credits: Sherrill Lee on Facebook
With a variety of local and international dishes, Saltwater's highlight is their D-I-Y stations where you can try your hand at making local favourites like rojak and popiah. If you come on the weekends (Fri-Sun) for dinner, head over to their Chill and Grill live barbecue station which offers an array of all-you-can-eat grilled seafood and meat!

Credit: @_julesazrin on Instagram
Here's a tip, after that scrumptious meal, chill out by the pool area and take lots of photos! If you feel like walking it all off, take a stroll along the Changi board walk nearby 😉
Halal status: Halal-certified
Address: 1 Netheravon Rd, Changi Village Hotel Level 1, 508502
Opening hours: Mon to Sun, 6.30am to 10pm
Contact No: 6379 7018
Facebook | Instagram
Central
7. Satay by The Bay
Disclaimer: Only certain stalls are certified Halal.
Don't be fooled by the name – at Satay by The Bay, there's more halal food available than just Warong Satay- like Turkish, Mediterranean and Thai Spize and Dim Sum. But that's not to say that the satay is not fabulous by itself.

Credits: enchanted_cities on Instagram
Besides glimpsing the fabulous satay, the Singapore Flyer, MBS and the Gardens by the Bay itself are all in the vicinity for your viewing pleasure. Enjoy the scenic landscape of Singapore while you chomp on the foods of multifarious cuisines, all in one place.

Credit: salyong21 on Instagram
Halal status: Halal-certified
Address: 18 Marina Gardens Drive, #01-19 Singapore 018953
Operating hours: Open daily, 11am – 10.30pm for most of the halal stalls (check out their Facebook page for more info)
Website | Facebook

P.S. Visiting the Marina Bay area? We've got a list of 16 halal restaurants around Marina Bay you need to visit!
8. The Halia
The Halia offers a special dining experience amidst the Botanic Gardens. You can look forward to being served European cuisine mixed with Asian flavours after taking a leisurely stroll through the flora.

Credits: The Halia on Facebook
Opt for the unique creations which make use of the ginger family, such as the Paperbag oven-baked halibut fillet and Heirloom tomato salad. The Halia also serves impressive brunch sets like smashed avocado on toasted sourdough and beautifully poached eggs.

Credits: The Halia on Facebook 
Halal status: Halal-certified
Address: 1 Cluny Road, Ginger Garden (enter via Tyersall Avenue), Singapore Botanic Gardens Singapore 259569
Operating hours: Monday to Friday, 9am – 10pm and Weekends, 10am – 10pm
Website | Facebook | Instagram

P.S. If you're in the Orchard area, check out these 16 awesome halal eateries in Orchard Rd near prayer spaces!
West
9. Spize (Rifle Range outlet)
Tucked in the lush environment of Bukit Timah Nature Reserve, Spize @ Temasek Club offers a gorgeous view of the greenery by the window.

Credit: 1chengcp on Instagram
True to Spize's identity, you can expect generous portions of mouthwatering food of Asian, Western and Mediterranean flavours served here, like Nasi Goreng Ikan Bilis, Fish and Chips, and Grilled Chicken Pesto. Some mains can even be shared so you'll have space for dessert!

Credits: xiuuwen on Instagram
After having the mains, an impressive array of desserts awaits you – like these glorious Belgian waffles. You can share the desserts too if you like… I know I won't!

Credits: jasyxang on Instagram
Halal status: Halal-certified
Address: 131 Rifle Range Road #03-04 Singapore 588406
Operating hours: Mondays to Sundays & Eve of PH, 8am – 11pm
Contact No: 6337 7493
Website | Facebook

Offshore
10. Smith Marine
Ah, how about someplace Singaporean but not in Singapore? Serving fresh seafood cooked Chinese-style off the coast of Pulau Ubin, Smith Marine is Singapore's first halal Kelong restaurant!

Credits: Smith Marine – First Floating Restaurant in Singapore on Facebook
This floating restaurant is the place to be for an escape from the bustle of the city. Seems like a great location for a day trip or work retreat right?
Catching fish can be quite an enjoyable bonding activity as you get to share the dishes they cook up for you – so don't be shellfish, catch more for everyone 🎣
Check out our article on Singapore's first halal floating restaurant!
Halal status: Halal-certified
Location: Located off Changi and Pulau Ubin (GPS Coordinates: 01'23'52″N – 103'57'42″E)
Operating hours: Daily 10am to 8pm (Closed on alternate Mondays)
Contact No: Whatsapp or SMS +65 9792 7609
Boat Ride: $100 per trip (to and fro, max. 12 pax per boat)
Website | Facebook

With all the yummy food and awesome views waiting for you, are you feeling touristy yet? Start exploring Singapore again by visiting these places with your loved ones, and don't forget to take pictures for keepsakes! 📸
Tags: halal food guide, singapore,