With its addictive hot and cold sensations, milky sweet tastes and oh-so-chewy bubbles, it's no wonder that the bubble milk tea craze has exploded in recent years, especially in this part of the world.
With such hot and humid weather, it's almost impossible to resist the temptation of laying our hands on a chilled plastic cup of bubbly, milky goodness 😌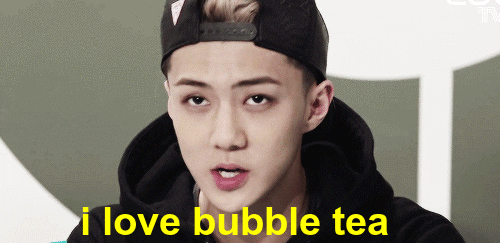 Credit: Giphy
But while bubble milk tea shops are everywhere nowadays, it's hard to sift through them all and find the best ones. Ask any bubble milk tea lover and they'll tell you that the best bubble tea is found in Taiwan, where bubble tea originated from–but that doesn't help the rest of us who aren't travelling there anytime soon.

Credit: Chen En Bubble Tea Supplier – Tachungho on Facebook
Fortunately, though, any worry you might have are a thing of the past with Taiwanese milk tea company Chen En Food Product Enterprise's brand-new HALAL-CERTIFIED Taiwanese bubble milk tea!
Having just received halal-certification from the Taipei Grand Mosque for their bubble milk tea line, Chen En plans to expand into Malaysia and the rest of the Muslim world with its super-addictive bubble milk teas. Rest assured that all of their raw ingredients are 100% halal and safe for Muslims to consume 🤗

Credit: Chen En Bubble Tea Supplier – Tachungho on Facebook 
We can't wait for their World of Milk Tea line, in particular, which brings milk tea recipes from all over the world together! Take your pick from choices like Nippon-style Matcha Milk Green Tea to Indonesia-Style Milk Green Tea and Morocco-Style Milk Tea 😍
As if that's not enough, there are even blended milk tea offerings like the Cool Fog Black Tea which brings together the flavours of Sri Lanka's Nuwara Eliya region black tea with Vietnam Assam Black Tea!
Each cup will priced at about RM7, and the company's Southeast Asian stores will carry bubble tea with heavier tastes than its Taiwanese stores, to match the local climate here.
Website: http://www.tachungho.com.tw/en/
Tags: halal food guide, malaysia, News,