The year-end holidays inch closer and closer with each passing day, and with it, the promise of getting that much-needed a break and hopping onto a plane for the European trip of your dreams! 😍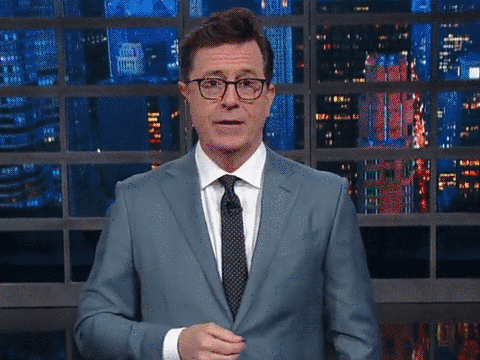 Credit: Giphy
We know–we can hardly wait for the year-end holidays to roll around either! But if you're still undecided about which European cities to pick for your year-end European vacay, don't worry. We've got you covered, as always 😉 Here are our top 5 picks of European cities for your year-end holiday!
P.S. Planning a year-end Europe vacay? From NOW till 24 October 2017, fly to Europe's top destinations with Qatar Airways and enjoy awesome deals starting from SGD777 all-in! Travel period ends 30 June 2018.
Always wanted to visit Europe?
Fly from SG to Europe's top 5 cities from just SGD777 with Qatar Airways! Promotion is valid from NOW till 24 October 2017, for the travel period from now till 30 June 2018.
1. London
Frosty days, warm hot chocolate and spectacular winter views: London in winter is simply magical. Aside from London's usual must-visit attractions, there are a couple of special winter festivals that you've definitely got to catch if you're planning a London trip at the end of the year!
Winter Wonderland @ Hyde Park
Come winter, London's most beloved park transforms (quite literally) into the enchanting Winter Wonderland. A Bavarian-style funfair complete with sprawling ice rinks, giant ferris wheels, fun-filled circuses and stalls selling everything from jewellery to hot chocolate, this is the ultimate place to soak in the festive year-end spirit!

Credit: @winterwonderldn on Instagram
Be sure to catch this year's Magical Ice Kingdom Deep Sea Adventure for some of the most gorgeous ice and snow sculptures you'll ever see 😉
#HHWT Tip: No need to worry about dinner! There are halal kebab shops and vegetarian pizza stalls inside the Winter Wonderland. Do check with the stall owners before making your purchase and dine at your own discretion.
When: 17 November 2017 – 1 January 2018, 10AM – 10PM Daily (Opens at 5PM only on 17 November)
Where: Hyde Park
Getting there: Take the London Underground to Hyde Park Corner Underground Station
Price: FREE entrance, though some of the rides are ticketed
Website

Hogwarts In The Snow
If Harry Potter was as much a part of your childhood as it was for us, you'd remember the stunning shots of Hogwarts Castle blanketed in thick white snow. But did you know that all those shots were taken using a miniature scale model of Hogwarts? 😮

Credit: UK in Thailand on Facebook
Channel your inner wizard or witch and as you're taken on a fascinating tour of Harry Potter's most iconic movie sets, from Diagon Alley to the Gryffindor Common Room!
#HHWT Tip: You'll also learn how to make ice and snow that doesn't melt!
When: 18th November 2017 – 28th January 2018
Where: Warner Bros. Studio Tour London
Getting there: Take the train from London Euston to Watford Junction (50 mins), then take the free shuttle bus to Warner Bros. Studio London (15mins)
Price: £39 (Adult), £31 (Child), £126 (Family: 2 Adults & 2 Children OR 1 Adult & 3 Children)
Website

Poppie's Fish N Chips
You can't really say you've been to London if you haven't had some classic fish n chips, and few places do fish n chips better than Poppies does.

Credit: @herzanhirn on Instagram
A hidden gem and a favourite among local Londoners, you can choose between cod, mackerel, haddock, and even eels!
Disclaimer: Though seafood is available here, alcohol is also served at Poppie's, so do dine at your own discretion 😊
Where: Poppies has 3 branches in London: Camden, Spitalfields and Soho. 
Getting there: If you're going to the Soho branch, take the London Underground to either Piccadilly Circus or Leicester Square. Poppie's is a 5-min walk from either station.
Price: From £11.70 for a traditional Fish n Chips supper
P.S. Visiting London soon? From now till 24 October 2017, fly from SG to London with Qatar Airways for just SGD1077 all-in! Travel period ends 30 June 2018.   
2. Amsterdam
One of Western Europe's classic cities, the Dutch capital turns into a truly romantic city come winter, and it's almost impossible not to fall in love with it.
Amsterdam Light Festival
If you think there's nothing quite like the quaint canals and narrow Dutch houses in Amsterdam's streets, you're probably right. The canals are gorgeous all year round, but in winter especially, the entire city (literally) lights up with the Amsterdam Light Festival 😍

Credit: Danny Tax on Flickr
#HHWT Tip: The Water Colours route within the Light Festival is best seen by cruiseboat, so hop onto one a Water Colours Cruise to top your whole experience off!
When: 30 November 2017 – 21 January 2018
Where: All around Amsterdam
Ice Village Amsterdam
Swing by the Ice Village in Amsterdam for the city's best winter markets–as soon as winter arrives, the area beside the ice rink at the Museumplein is filled with Dutch Christmas market stalls. Christmas markets are a huge part of winter in Europe, so it's the perfect place to soak in the local culture, from savouring Dutch pancakes (poffertje) to apple pies!

Credit: @iceamsterdam on Instagram
#HHWT Tip: Feeling a little adventurous? Try out human bowling on ice to switch things up a little bit 😉
When: 20 December 2017 – 4 February 2018
Where: Museumplein
Getting there: From Amsterdam Central station, take tram 2 and stop at Rijksmuseum
Price: Skate rental on-site (2h) – €6,00

Benny's Chicken
Pop over to Benny's Chicken for some of the best halal-certified chicken in town! Everything from platters of golden brown drumsticks to chicken burgers, sandwiches and kebabs is served here, so you (and your tummy) are guaranteed to be spoilt for choice 🤗

Credit: Benny's Chicken on Facebook
Where: Albert Cuypstraat 177, 1073 BG Amsterdam, Netherlands
Operating hours: 9:30AM – 4:30PM Daily (Closed on Sunday & Monday)
Cost: €2.50 – €5

P.S. Travelling to Amsterdam this winter? Fly from SG to Amsterdam with Qatar Airways for just SGD990 all-in! Travel period ends 30 June 2018. 
3. Paris
Paris is always a good idea, no? 😉  Especially in winter, the streets are relatively less crowded, so you'll get lots more time than usual to soak in Paris' unforgettable atmosphere and her gorgeous sights.
Place De La Concorde
In winter, the City of Lights truly comes alive at night, and the best way to get the most spectacular views of the city is to hop onto the ferris wheel at the Place De La Concorde, which easily tops the list of scenic winter viewpoints in Paris!
The centrality of its location also means that you can choose to take a pleasant walk along one of the city's best walking routes, and stroll along the River Seine or explore the Champs-Elysees Christmas market!

Credit: Riley Kaminer on Flickr
#HHWT Tip: Time your ferris wheel ride to coincide with the Eiffel Tower's sparkling light show for a magical experience you won't soon forget 😍
Grand Mosque of Paris
Meeting and befriending local Muslims whenever you travel is truly one of the most enlightening and heartfelt experiences that come with being a Muslim traveller, and in Paris, there's no better way to do this than to visit the Grand Mosque of Paris!

Credit: @amapandalens on Instagram
Heavily inspired by Moroccan architecture, it looks completely unassuming from the outside, yet absolutely stunning on the inside. Moroccan courtyards filled with lush greenery and elaborately decorated doorways painstakingly chiselled by hand embrace you in an air of tranquility unlike any other.
#HHWT Tip: Stop by the cozy mint tea salon located within the premises of the Grand Mosque and refresh yourself with a heavenly cup of Moroccan mint tea before heading out to continue sightseeing!
Where: 2bis Place du Puits de l'Ermite, 75005 Paris, France
Getting here: The nearest Metro station is Jussieu metro station. From there, it's a 10-15min walk to the Mosque.

Les Grands Enfants
Previously known as "Les Enfants Terribles", Les Grands Enfants remains one of Paris' most popular halal restaurants. If you've always wanted to try authentic French cuisine and dine like a true Parisian, this is THE place for you!

Credit: @zo_chabane on Instagram
Owned by a pair of Muslim brothers and situated in the heart of the 20th arrondissement, this fine-dining establishment prides themselves on being one of the pioneers of halal French cuisine. Be sure to try out their foie gras (of course 😋) and their beef tenderloin "cœur de filet de boeuf"!
Where: 160 Boulevard de Charonne, 75020 Paris, France
Operating hours: Sun – Thurs (7:30PM – 12AM), Fri & Sat (7:30PM – 1AM)
Cost: Main courses start from €19
Website


P.S. Visiting Paris for your year-end vacay? Fly from SG to Paris with Qatar Airways for just SGD997 all-in! Promotion valid from now till 24 October 2017, for travel period ending 30 June 2018.
4. Zurich
Nestled within some of the world's most breathtaking natural landscapes, the city of Zurich takes on a fairytale-like glow during the winter months.
Christmas Markets
Trust us when we say that Zurich's Christmas markets might actually be one of the best in the whole of Europe. Twinkling Christmas lights, vintage carousels and more await you in the countless markets that dot Zurich in winter.

Credit: @eduardmeltzerphotography on Instagram
Take your pick from the numerous Christmas markets here: head over to the Main Train Station to find the tallest Christmas tree in town, or go to the Niederdorf quarter to find the city's oldest Christmas markets 😍
Uetliberg Mountain
While in Switzerland, you can't skip on her gorgeous mountains. Watch the sprawling Swiss landscape unfold before you when you climb up to the top of Uetliberg Mountain–it's a sight you're not likely to forget anytime soon 💕

Credit: @allie.nicodemo on Instagram
Once winter's in full swing, Uetliberg provides endless fun-filled days of toboganning and sledding around in the mountain's pristine white snow, which makes for a great family activity if you've got young kids in tow!
MY kitchen
Missing that good old Malaysian food but still not quite done exploring all that Zurich has to offer? No worries: head over to MY kitchen in Zurich for the best halal Malaysian cuisine in town!
Credit: @mykitchen.zurich on Instagram
Feast to your heart's content on your all-time favourites, from chicken rendang to kari asam jawa. Halal sushi is also served here–as if you need even more reason to check out this cozy eatery tucked away in the streets of Zurich 😌
Where: Franklinstrasse 6, 8050 Zürich, Switzerland
Opening Hours: 11AM – 2.30PM & 6PM – 10PM Daily

P.S. Visiting Zurich for your year-end holidays? From now till 24 October 2017, fly from SG to Zurich for only SGD950 all-in with Qatar Airways! Travel period is valid from now till 30 June 2018. 
5. Copenhagen
Tivoli Gardens Christmas Markets
Few opportunities are quite as rare as visiting the beautiful gardens that have inspired literary heavyweights like Hans Christian Andersen (and even Walt Disney!), so you absolutely can't pass up this chance to let the Tivoli Gardens' Christmas Markets inspire you in the same way!

Credit: Maria Eklind on Flickr
Established in 1843, this gorgeous garden is dressed to the nines during Christmas. Take your time to explore the premises and admire the pretty illuminations and markets that only make their appearance in winter 😍
When: 18 November – 31 December 2017
Where: Vesterbrogade 3, 1630 Copenhagen V
Opening hours: 11AM – 11PM (Opening hours differ from season to season, check in advance again before you head down!) 
Price: 120 DKK
Getting there: Just a few minutes' walk from Copenhagen Central Station.
Website

Nyhavn
Once a bustling commercial port, Nyhavn still bustles today, though less for commerce than for tourism and sightseeing. The vibrantly painted houses that line Nyhavn, coupled with the frozen river running alongside them, make for a spectacular picture!

Credit: Robert Yates on Facebook

Credit: John Anes on Flickr
At night, the area is lit up with special winter illuminations and winter markets that are sure to keep you and your travel buddies fully entertained 😌
#HHWT Tip: Drop by no. 9, the oldest house in the area, or no. 20, where Hans Christian Andersen used to live (and where he wrote "The Princess and the Pea"!)

Getting there: Take the Copenhagen metro to Kongens Nytorv station, and you'll find yourself right at the end of Nyhavn.

Al-Diwan
If all of that European cuisine is starting to get to you, head down to the Al-Diwan restaurant, which serves sumptuous North Indian and Pakistani dishes.

Credit: Al Diwan Restaurant Copenhagen on Facebook
Their chicken tikka masala, samosas and briyanis are sure to treat your tastebuds to an explosion of savoury favours 😋
Disclaimer: Though the food here is halal-certified, alcohol is served, so do dine at your own discretion!
Where: 94 Vesterbrogade, København, Hovedstaden 1620
Cost: Main courses start from DKK145

P.S. Thinking of visiting Copenhagen this winter? Fly from SG to Copenhagen with Qatar Airways from just SGD777 all-in! Promotion is valid from now till 24 October 2017, for the travel period until 30 June 2018. 
With all of these spectacular European cities to visit come the year-end holidays this year, we can't quite make up our minds! If we really had our way, we wouldn't have to choose between them in the first place 😛
If you're looking forward to a rockin' good European year-end vacay, though, be sure to fly from SG to these top 5 european cities with Qatar Airways from just SGD777 all-in! Promotion is ongoing and ends 24 October 2017, for the travel period between now to 30 June 2018!
Always wanted to visit Europe?
Fly from SG to Europe's top 5 cities from just SGD777 with Qatar Airways! Promotion is valid from NOW till 24 October 2017, for the travel period from now till 30 June 2018.
Tags: europe, travel guide,