Still have no plans for your year-end holiday? Well, maybe you want to start planning your Jeju Island getaway- because now you can fly direct from Kuala Lumpur (KL) from only RM199 on Air Asia ?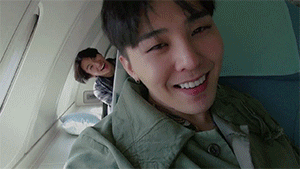 Credit: giphy
Yes- your dreams have come true!! Air Asia has just announced the idyllic island in South Korea as its latest destination, with four flights departing weekly from KL ?
Credit: @k_hyeonji617 on Instagram
Here's what you need to do:
Book your holiday leave soon: 12 December is when Air Asia's new KL-Jeju service will begin, and promotional fares only apply for trips between 12 December 2017 and 25 March 2018 ?
Credit: Seoul, South Korea by Kimchicrew.com on Facebook
Credit: Tour Seoul Korea on Facebook
Book your flights NOW: Sales for the promotional fares will run from today(10 October) to this Sunday (15 October) for bookings made on its official website- so what else are you waiting for? It's fastest fingers first!!
Credit: @gamttanam on Instagram
See you soon in Jeju!
Tags:travel-news