Many of you may have heard of Burger & Lobster, hailing from the UK and here we come bearing
very
good news? The world famous eatery has just opened their first ever chain in Asia, at Resorts World in Genting Highlands - 6,000 feet high in the hills, how cool is that?!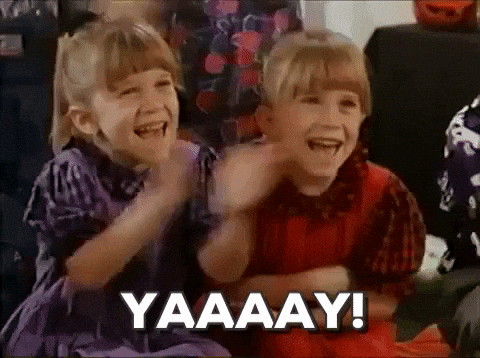 Credit: giphy
P.S. Don't read this on an empty stomach for the sake of your sanity. Don't say we didn't warn you?
Disclaimer:
Burger & Lobster is not halal-certified however, they do serve halal meat. Do note that alcohol is served on the premises, so we advise that you dine at your own discretion.
Credit: Resorts World Genting
The story of Burger & Lobster began with 4 friends who had the idea of setting up a restaurant where the focus would be perfecting the craft of just 1 or 2 main ingredients; hence, the restaurant name Burger & Lobster came about! Although with only three main items on the menu, burgers, lobsters and lobster rolls, you don't have to worry as there is definitely nothing short of seafood goodness here☺️ [caption id="attachment_19653" align="alignnone" width="900"]
Menu of Burger & Lobster[/caption] Burger & Lobster also specialises in premium 650-700g fresh lobsters from the waters of Nova Scotia, Canada and then flown over 13,000 km, delivered weekly to the hilltop via KLIA and finally served right in front of you. Pretty amazing huh?? Food preparation aside, the interior of this place has the 80's diner vibes, with oldies songs playing in the background. The seating has a mix of dining banquettes and booths covered in red, with a focus on decorative lighting to set the mood and ambience! [caption id="attachment_19654" align="alignnone" width="900"]
Interior of Burger & Lobster[/caption] Moving on to the good stuff, which is the food - the lobsters are either steamed or grilled with butter or the restaurant's famed lemon and garlic butter. They are available in 3 different signature styles; The Original, The Big Boy and Chilli Lobster, all served with chips and salad!
Credit: Resorts World Genting
[caption id="attachment_19655" align="alignnone" width="900"]
The Chilli Lobster[/caption] The burgers are made purely with supreme halal-grade beef from Australia, and the patties are served in a custom baked sesame seed brioche bun, and topped with beef bacon, cheese, lettuce, onions, tomatoes and topped with Burger & Lobster's secret sauce.
Credit: Resorts World Genting
The most popular item on the menu at Burger & Lobster would be the rolls, which contain chunks of fresh lobster and served chilled in a signature toasted brioche roll! That is basically how they roll, chilled?
Credit: Resorts World Genting
Credit: @syuhadamusa on Instagram
If you're someone with a small appetite, fret not as there's always something for everyone! There is the B&L burger, which is a mini burger topped with lobster meat, Tiger Tiger (tempura prawns, spicy mayo and avocado in mini buttered rolls) and The Classic which is a small-sized version of the original Burger & Lobster burger. [caption id="attachment_19657" align="alignnone" width="900"]
B&L Burger[/caption] So there you have it! The next time you're in Genting Highlands, put your bib on, have a seat and tuck in?
Address:
Level 1, SkyAvenue, Resorts World Genting
Opening hours:
11am-10pm
Website
[iframe src="https://www.google.com/maps/embed?pb=!1m18!1m12!1m3!1d3982.6933639337353!2d101.79144996536814!3d3.4246549975073095!2m3!1f0!2f0!3f0!3m2!1i1024!2i768!4f13.1!3m3!1m2!1s0x31cc140094d45233%3A0x812e1d003e8b8829!2sBurger+%26+Lobster+Malaysia!5e0!3m2!1sen!2ssg!4v1490268374270" width="100%" height="450" frameborder="0" style="border:0" allowfullscreen][/iframe]
Tags:travel-news