When school's out in June, it's time to travel to Hong Kong for a spectacular family getaway. Whether you have theme parks, kid-friendly museums and street art on your mind, there are many ways to keep your kids entertained throughout your long-awaited family time.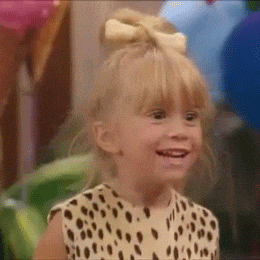 Credit:
Giphy
Conquering Hong Kong's finest attractions are tricky with the limited holiday you have, but we're here to make the most of your family vacation. If you're wondering where to take the kids, we've scoped out amazing sightseeing spots and attractions that will earn thumbs up from your whole family.
Theme Parks
1. Experience the magic of Hong Kong Disneyland
Hong Kong Disneyland is a wonderful place to feel like a kid. From the moment your family steps into this magical theme park, they'll be greeted by a whirlwind of thrill rides, live shows and indoor entertainment.
If your kids are excited for the upcoming Avengers: Endgame movie, they'll have the best time riding the all-new
Ant-Man and The Wasp: Nano Battle!
Hong Kong Disneyland is proud of their second Marvel-themed attraction (after Iron Man Experience). In this ride, your family can step into the shoes of Ant-Man and The Wasp to protect the Pavilion against thousands of swarmbots!
Credit:
Hong Kong Disneyland
on Facebook That's not all! Your family can round up the Marvel-themed experience by meeting their favourite superhero, Iron Man. How cool is that? Even better, they can become Iron Man themselves in an interactive motion-sensing game at The Stark Expo.
2. Wave hello to the animals at Ocean Park Hong Kong
Treating your kids to a fun-filled day at Ocean Park Hong Kong is a must! From thrill rides and family attractions to exciting shows, there's always something for everyone. Start by hopping on the Ferris wheel and watching the dolphins at Ocean Theatre before raising the bar at Arctic Blast rollercoaster.
Credit:
Ocean Park Hong Kong
Then, complete your day at the interactive animal workshops and backstage explorer tours. Most of them are free, so your kids can learn everything - from how they feed their giant pandas and how sharks are transported from one place to another. For a limited time only,
meet Ocean Park's superstar Pacific walruses
! You can feed them a delicious meal, take a photo and get up-close to them as well!
#HHWT Tip
: At Ocean Park,
you can find halal food
at various places such as Café Ocean, Dive Into A Float (Marine World), Panda Café Food To Go (Amazing Asian Animals) and Popcorn Cart (Aqua City). Look out for Hong Kong dishes such as sweet and sour shrimp as well as stir-fried flat noodles with beef fillet!
Shopping
3. Shop for bargained toys at Hong Kong's famous toy capital
Credit:
@mark_lehmkuhler
on Instagram Browsing for clothes and handbags are fun, but Hong Kong also has kids in mind. Bet you didn't expect this shopping destination to have a couple of Toys Street to explore. Bring your canvas bag to Tai Yuen Street, which was formerly known as Hong Kong's toy capital in the 90s. Today, the street remains decked out in soft toys, action figures, building sets and trucks.
While Fuk Wing Street offers similar selections of children's toys, you can find affordable school bags, notebooks and stationaries. It's never too early to stock up on school supplies. Amid the plush toys and colourful balls, you'll find building blocks and educational toys for the young ones too.
#HHWT Tip
: Famished after all that shopping?
Fuel up at the many Halal eateries
in Hong Kong!
4. Splurge on branded buys at Harbour City
Credit:
@harbourcity
on Instagram When planning a shopping trip in Hong Kong, Harbour City is the ultimate shopping paradise for the whole family. Since it's the home of Asia's biggest Toys "R" Us store, treat your kids to new games, puzzles, and learning toys. With endless variety, any gift will put a smile on their faces. If your little one needs a change of diapers, head over to the spacious and comfortable nursing room that is located beside Toys "R" Us itself.
Credit:
@stellakids
on Instagram For a wonderful selection of kids' designer brands, Harbour City has it all. Get your kids to try on adorable sweaters and tees at GUCCI KIDS, Stella McCartney Kids, Armani Junior, Baby Dior, BAPE Kids, and Tommy Hilfiger Kids. With a variety of bright colours, comfortable styles and fancy prints to choose from, you're going to step out with more than one shopping bag - that's for sure.
Outdoor adventure
5. Take a day trip to Lantau Island via a cable car
Credit:
Ngong Ping 360
Hong Kong is home to many scenic spots and enchanting views, and Lantau Island is one of the best places to go. For a unique family experience, ride the Ngong Ping 360 cable car and show the kids the captivating panorama of the island. Take it a step further by getting the glass-bottomed Crystal Cabin, so your whole family can marvel at the rolling grass and city's finest from a bird's eye view.
6. Traverse the city on a Ding Ding Tram
Credit:
@hktramways
on Instagram Walk down the busy streets of Hong Kong, and you'll find the famous Hong Kong Tramways picking up and dropping off passengers. Navigating the streets since 1904, these trams come in various colours and designs. Here's the interesting part; you can only spot these trams on Hong Kong Island. These trams are also known as 'Ding Ding' thanks to the famous double-bell ring. If your child fancies automobiles like no other, they're going to love pointing out at the interesting buildings while sitting in the tram.
7. Tour around Kowloon on the Star Ferry
Credit:
@freddymomo
on Instagram Famous for being one of the world's most photographed harbours, explore Victoria Harbour as the locals do via the popular Star Ferry. It's a famous mode of transportation for locals who are commuting from Hong Kong Island to Kowloon. If your family is planning a day trip to the Kowloon Peninsula, get to the island's starting point at Central Pier or Wan Chai Ferry Pier where they will take you to Star Ferry Pier in Kowloon.
Fares
Star Ferry's Harbour Tour (Daytime): HK$110 per adult, HK$95 per child (3-12 years old)
Star Ferry's Harbour Tour (Nighttime): HK$200 per adult, HK$175 per child (3-12 years old)
Star Ferry's Harbour Tour: "A Symphony of Lights": HK$230 per adult, HK$200 per child (3-12 years old)
Note: A refreshment coupon is included for all ticket fares
#HHWT Tip
: For a spectacular show, get tickets for Star Ferry's Harbour Tour: "A Symphony Of Lights" where you can watch the multi-media laser show while cruising along Victoria Harbour.
BONUS! Explore Hong Kong with the Octopus Card
Now that you've seen Kowloon via Star Ferry, explore other parts of Hong Kong using the Octopus Card! Great for local ferries, MTRs, buses and train rides, you can get this card conveniently from the airport or at any MTR stations. Before you leave this amazing island, remember to return the card to receive your HK$50 deposit back.
Culture
8. Take a selfie with Bruce Lee at the Avenue of Stars
Credit:
@avenueofstarshk
on Instagram If your family is a huge fan of Hong Kong's film culture, they're going to enjoy their time at the Avenue of Stars. You can take a selfie with the statues of Bruce Lee and Anita Mui or spot the handprints of famous actors like Chow Yun Fat, Jackie Chan and Andy Lau on the handrails. There are 108 celebrity handprints at Avenue of Stars, so let's see who can spot them the fastest!
Credit:
@avenueofstarshk
on Instagram Overlooking the Victoria Harbour view, this innovative promenade is built with eco-friendly features such as solar panelled roofs and wave generator. Before your family heads over to the next attraction, sit back and admire the twinkling buildings of Hong Kong from the custom-designed outdoor seating.
9. Get interactive at the Hong Kong Science Museum
Credit:
@imlittlebabe
on Instagram The perfect place to escape the afternoon heat, spend a few hours at the Hong Kong Science Museum. Featuring a variety of hands-on and interactive activities, your kids will have a great time exploring from one exhibit after another.
Credit:
@color_mak
on Instagram Your little ones can learn everything from natural history and robotics to transportation. It's a good way to add an educational experience to your holiday. We're going to let you in on a little secret, come on Wednesday when the science museum offers free entry for all.
Art Trails
10. Snap the street art at Art Lane
Credit:
@juliedurand1
on Instagram Bet you didn't know that Hong Kong has a large mural village of their own. If you take your family out to Ki Ling Lane and Chung Ching Street, you're going to be surprised by the burst of colours on the walls and staircases. An art initiative by Henderson Land, ARTLANE is an urban project that unites local and Hong Kong-based international artists to revamp old buildings.
Credit:
@kissdasky
on Instagram The most well-loved mural features a little girl watering plant next to her feline friends, which was painted by artist Zue Chan. There's a rainbow-coloured staircase situated next to the mural, which makes the perfect spot for family photos too. If you're looking for more art gems to appreciate,
this article
has everything you need (including halal food nearby)!
11. Find your favourite murals at Old Town Central
Credit:
@sonoko.hongkong
on Instagram A local neighbourhood that is splashed with creative graffiti and fancy murals, Old Town Central is a great place to explore Hong Kong's art trail. Most street arts flourished the walls of small alleys, so you won't know what will surprise you at every turn.
Credit:
@faye_cop663
on Instagram Turn it into a game and get your family to hunt down murals like the giant Koi fishes on Hollywood Road, old townhouses on Graham Street and Bruce Lee on Tank Lane. That's not all! There are five walking routes to explore, and we have
a fun map
to take you there! It's a great way to keep the kids up on their feet too.
Sceneries
12. Spend family time at Discovery Bay
Credit:
@poppedculture
on Instagram For a relaxing retreat away from Hong Kong's hustle and bustle, take a day trip to Discovery Bay. Situated on Lantau Island, the largest outlying island in Hong Kong, this spot is famous for its captivating vista of the South China Sea. Make the most of your day by exploring the popular hiking trail that begins from Mui Wo or Tung Chung to Discovery Bay (check out other scenic hiking trails
right here
!). Next, soak up the sun at Tai Pak Beach where you can walk along the sandy beach and play frisbee or beach volleyball with other families.
Credit:
@handmadehongkong
on Instagram Remember to bring your purse to the Discovery Bay Sunday Market, which is peppered with handmade buys and local goods. You can also visit nearby attractions such as
Ngong Ping 360 and Wisdom Path
, The Big Buddha and Po Lin Monastery,
Hong Kong Disneyland
and Peng Chau. Besides that, shopping for discounted branded goods at Citygate Outlets Mall is a must! For more things to see and do, plan your trip with
our ultimate Hong Kong guides
!
#HHWT Tips
: Getting to Discovery Easy is easy via a 25-minute ferry ride from Central Pier 3 or 15-minute shuttle bus from Sunny Bay or Tung Chung MTR stations. If you're planning a family-friendly getaway in Hong Kong, you're bound to discover a different side of this bustling city. Beyond the famous theme parks, this destination is filled to the brim with shopping streets, space museum and street art that are ideal for the whole family. When the school holiday comes, you know a family getaway to Hong Kong is what your loved ones deserve. Make the most of your trip by downloading
this Hong Kong bucket list
too!
This article is brought to you by Hong Kong Tourism Board.
Tags:familyfamily-travelfamily-tripfamily-friendlyhktbhong-kong