You don't have to travel to see the Seven Wonders of the World for marvelous views - Indonesia is chock full of them! From majestic volcanoes to turquoise waters, to lofty viewpoints that take you closer to the sun, you'll be truly amazed by what this beautiful country has to offer. Don't believe us? Read on!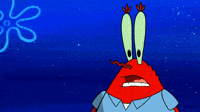 Credit: giphy
1. Ambon, Maluku Islands
Credit: @hennylatuconsina on Instagram
Ambon is an unspoiled island and
totally
a hidden gem! It is a city rich in history, and was a busy port that traded with European seafarers back in the 16th and 17th centuries due to its amazing variety of spices?
Credit: @ilhamarch on Instagram
Ambon is still undiscovered by tourists, so the island looks just like a postcard and its jewel waters are rife with snorkeling opportunities!
Best time to visit:
October to March
Location:
Maluku, Indonesia
2. Ijen Crater, Java
Credit: Michael Heiniger on Flickr
Ijen Crater is a living example of the term, "
beauty is pain
". It overlooks the world's largest acid lake, and its vibrant turquoise sulphuric waters make it impossible to turn your eyes away from it, even though the sulphur will make them squint.
Credit: Sarah Tirona on Flickr
When it's dark, you'll be able to see stunning blue flames that ignite the night sky. If you're lucky, you may also see blue lava spewing from the volcano - it's a once in a
blue
moon event!
Credit: @thegaiatribe on Instagram
Best time to visit:
June to August
Location: 
Ijen, East Java, Indonesia
3. Raja Ampat Islands
Credit: @thetravelynn on Instagram
The humongous Raja Ampat is home to more than 1,500 little islands and sits in the Coral Triangle, which reaches from the Philippines to Timor to Papua New Guinea. Over 1,200 fish species happily live here, so life at Raja Ampat must go really swimmingly! "Raja Ampat" means "four kings", and refers to its four deserving main islands that are so grand, they really could be kings in a hierarchy of islands.
Credit: @thetravelynn on Instagram
The view looks just as (or even more amazing) under that gorgeous blue water ☺️
Credit: Ratha Grimes on Flickr
P.S.Still not convinced? Perhaps you will be after reading these
9 Reasons Why The Beauty Of Raja Ampat Will Mesmerize You
!
Best time to visit:
October to April
Location: 
Raja Ampat Regency, Indonesia
4. Dieng Plateau, Central Java
Credit: AlGraChe on Flickr
Potato and tobacco fields fence the breathtaking Dieng Plateau, which is perched 2,000 metres above sea level! Visit the volcanically active plateau during the wee hours of the morning to catch the glowing sunset, and you'll realise this plain isn't plain at all!
Credit: AlGraChe on Flickr
The area can be covered in a day, and you'll be able to explore its 8th and 9th century architecture and natural highlights by foot!
Credit: @shandtihsan on Instagram
Best time to visit:
May to October
Location: 
Bakal, Batur, Banjarnegara, Central Java, Indonesia
5. Mount Batur, Northeastern Bali
Credit: Marina & Enrique on Flickr
Yes, everyone knows Bali has its awesome beaches and retreats, but did you know that it is also home to a volcano? Standing at 1,717 metres tall, the active volcano provides a promising view of the sunrise which you'll certainly
lava
, if you're up for challenging treks!
Credit: @cacacacaety on Instagram
The walk up takes about 2 hours, so remember to get ample rest the night before so that you'll literally go to greater heights the next morning!
Credit: @vander_armando on Instagram
Best time to visit:
May to July
Location: 
South Batur, Kintamani, Bangli Regency, Bali, Indonesia
6. Borobudur, Central Java
No list on Indonesia's incredible views would be complete without a mention of Borobudur! This temple dates back to the 8th and 9th centuries, and is easily accessible from Yogyakarta.
Credit: @imagesbysabine on Instagram
As with many good things, some sacrifices have to be made. In order to catch the magnificent sunrise that is synonymous with Borobudur's views, you'll have to wake up early and purchase a sunrise ticket which lets you visit the temple as early as 4.30AM? But even if the sunrise is a no show that day, you'll have the whole sanctuary to yourself!
Ticket price:
IDR 450,000 (USD 33.80)
Best time to visit:
April to October
Location: 
Jl. Badrawati, Borobudur, Magelang, Jawa Tengah, Indonesia
7. Sipisopiso Waterfall, North Sumatra
Credit: @esioul_gup on Instagram
For a sight that's easier on the eyes, head over to the mighty Sipisopiso Waterfall - the highest waterfall in Indonesia! Its cascading waters drop over 120 metres from a cave into a pool.
Credit: @sumatratour on Instagram
Contrasting the sound of the gushing water is the nearby Lake Toba - also a sight to behold and one of the most serene places you'll ever visit! It is the largest lake in Indonesia, the greatest volcanic lake in the world, and it even surrounds an entire island!
Credit: Ye-Zu on Flickr
Best time to visit:
May to September
Location: 
Tongging, Merek, Tongging, Merek, Kabupaten Karo, Sumatera Utara 22173, Indonesia
8. Belitung Island
Credit: @yusup_m_ig on Instagram
The peaceful island of Belitung is about 2.5 times the size of Singapore, but has a total population of only 300,000. Don't expect to find any malls here as this island is as sleepy as it gets!
Credit: @ayuuttari on Instagram
If you were thinking of traveling all the way to Maldives to see white sands and blue waters, cancel those plans and visit the quieter, less touristy Belitung instead?
Credit: @margarethameytha on Instagram
Best time to visit:
April to October
Location:
Bangka-Belitung, Indonesia
9. Samosir Island, North Sumatra
Credit: @doyansilalahi on Instagram
Samosir Island sits in Lake Toba, the largest lake in Indonesia, so you'll be surrounded by lush greenery and magnificent waters that stretch 1,100 kilometres! Stop by here for some quiet contemplation and to witness slow village life?
Credit: Andrey Samsonov on Flickr
Best time to visit:
May to September
Location: 
Samosir Regency, North Sumatra, Indonesia
10. Sulawesi, East Borneo
Credit: @lipesalifah on Instagram
Yet another untouched destination is Sulawesi, which interestingly, looks like the letter "K" on the map! The 11th largest island in the world, Sulawesi is the perfect
"off the beaten track"
island, and there is so much more you can do here than some of the other destinations - you can scuba dive, trek through the jungles, and explore volcanoes!
Credit: @exploresouthsulawesi on Instagram
Serious scuba divers head straight to Sulawesi for the rich marine life within the Celebes Sea, and even non-divers will enjoy its crisp, sparkling waters. If you're stressed out, literally keep yourself afloat on the turquoise water!
Best time to visit:
June to October
Location:
Sulawesi, Indonesia   Indonesia's natural beauties have a sort of peaceful, yet magnificent calm that will make you feel reluctant to leave at the end of the day - which is probably why people keep going back for
the
best retreats!
Credit: giphy