[Updated 1 March 2019]
Picture-perfect French villages in Malaysia, breathtaking Santorini in Thailand and old-world charms of Europe in Vietnam ?  These gorgeous European-themed staycations are just hours from your home country in Southeast Asia and it should definitely be on your bucket list!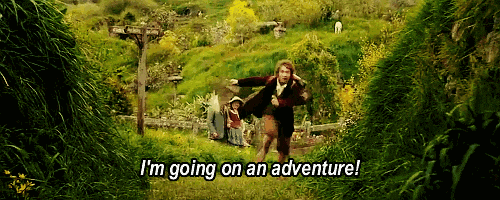 Credit: Giphy
Now everyone can bring their European dreams to life in Asia! Here's 10 European-themed staycations you wouldn't believe exist in SEA ?
Note: Prices of the accommodations are based on Agoda search for the period of 1 May to 31 May 2019, 2 pax.
1. Chocolate Ville – Bangkok, Thailand
Credit: chocolateville on Instagram
This is Chocolate Ville, found in the capital city of Thailand. Yes, you got that right – Bangkok! There is also a Rosewood Inn inside Chocolate Ville itself - it's not an accommodation but a photo spot! Switch your usual stay near markets and street food, and seek a respite from the noisy Bangkok traffic for a step into Europe. Here, you will find a bakery, restaurants, a windmill and even a lighthouse!
Credit: Chocolate Ville on Facebook
There are numerous hotels dotted near this whimsical European-themed town, and we recommend Synsiri Resort which is only 2 kilometres away! [inlinewidget id=28885]
Address:
351, Khan Na Yao, Khet Khan Na Yao, Krung Thep Maha Nakhon 10230, Thailand
Rates: 
From 
USD25 on Agoda
!
Book here now!
2. Phu Sandao Resort - Khao Kho, Thailand
Credit: Phu Sandao Resort on Facebook
Thailand is famed for its mouth-watering street food, street markets, gorgeous beaches and amazing rainforest. Aside from all these things that we love, the country also has its very own Little Switzerland! No need to bring your Swiss Francs with you because Khao Kho brings Switzerland to you! Here at Phu Sandao Resort, get ready to be blown away by lush greenery, rolling hills and majestic mountain peaks that look just like Switzerland ?
Credit: Phu Sandao Resort on Facebook
This resort has less than 10 rooms, which are fully equipped with all the necessities that you need, including Wi-Fi, refrigerator, air conditioning and toiletries. Depending on the rooms that you pick, there are rooms perfect for two, three or four people. Sounds like a perfect getaway!
Address:
281 Villa No. 6, Tambon Khaem Son, Amphoe Khao Kho, Chang Wat Phetchabun 67270, Thailand
Rates
: From
USD95 on their website
Book your room
here
!
P.S. Read all of our guides on Thailand here! 
3. Mercure Danang French Village Bana Hills – Da Nang, Vietnam
Credit: antonapoulos on Instagram
A hidden gem in Vietnam that is now becoming an exhilarating unconventional staycation in Southeast Asia, Ba Na Hills Mountain Resort will provide you with a little taste of France. Step into a charming resort nestled only 40km from Da Nang. Be awed by the intricate décor of this resort – both on its exteriors and interiors!
Credit: jujulove35 on Instagram
At Ba Na Hills itself, there are also temples and shrines, alongside the beautiful French-inspired architectural buildings. It is still largely unknown to foreign travellers, so why not transport yourself to a 19
th
century French village here, without actually flying to Europe?
#HHWT Tip: 
The town is only accessible via cable car!
Address:
An Son Hamlet, Hoa Ninh Commune, Hoa Vang Dist, Da Nang City, Hoa Ninh, Da Nang, Vietnam
Rates:
From
USD138 on Agoda
Book here!
If you're visiting Vietnam, check out our guides
here
to help ease your trip planning ?
4. Colmar Tropicale Berjaya Hills – Bukit Tinggi, Malaysia
Credit: Jenifer Godanion Facebook
Bring your dreamy European wanderlust fantasies to life here at Colmar Tropicale Berjaya Hills! Nestled 2,600 feet above sea level, in the middle of the Malaysian rainforest, discover a medieval French village which is inspired by the old town of Colmar. Let the striking surroundings transport you to an era rich in culture and romance. Immerse yourself in fun activities for both young and old, watch the world go buy in quaint French cafes, and visit art galleries here.
Credit: Colmar Tropicale
Complete your visit with a night at Colmar Tropical Berjaya Hills, which offers a unique stay. With an outdoor pool, full-service spa and 6 restaurants in this resort itself, expect a relaxing getaway from the city life!
Address:
KM 48 Persimpangan Bertingkat, Lebuhraya Karak, Bukit Tinggi, 28750 Bentong, Pahang, Malaysia
Rates:
From 
USD 68 on Agoda
Book here!
We have TONS of Malaysia guides for you!
Take a look at it here on our website
??
5. GH Universal Hotel – Bandung, Indonesia
Credit: GH Universal Hotel on Facebook
This majestic, Renaissance-styled hotel in the heart of Bandung is home to 105 luxurious rooms. You will find beautiful European décor at every corner of the hotel, so you won't have to leave Asia for a taste of a classic European holiday! Sleep like a king here at GH Universal Hotel!
Credit: ghuniversalhotel on Instagram
Boasting a 24-hour café at the highest floor, a roof garden, top-notch service and hospitality, GH Universal Hotel is also family-friendly. Time to bring your little ones along for a European-themed getaway!
Address:
Jl. Setiabudi 376, Setiabudi, Bandung, Indonesia
Rates:
From 
USD54 on Agoda!
Book here!
Visiting Bandung with your family or friends? Check out these 10 unique and budget-friendly accommodations you can stay at! 
6. Vigan City Luna Hotel, Philippines
Credit: Hotel Luna on Facebook
There are so many museums dotted all over Philippines, and travellers would appreciate the close proximity of their accommodation to these cultural buildings. So why not visit a museum where you can actually sleep in? Philippines has introduced just that experience with its first museum hotel at Vigan City Luna Hotel for a unique stay.
Credit: Hotel Luna on Facebook
Characterised by a fusion of European and Oriental influences, this hotel is set in a village under the UNESCO World Heritage Site. Radiating an old world charm, the hotel rooms have state-of-the-art facilities and a private balcony! As you roam around the hotel, you will be able to find famed artworks and prestigious works by sculptors and painters. This is truly a gem for art lovers!
Address:
Delos Reyes cor. Gen. Luna St. Vigan City, Ilocos Sur
Rates: 
From 
USD68 on Agoda
Book here! 
7. Santorini Park Stay – Cha-Am, Thailand 14
Credit: Santorini Park Cha-Am on Facebook
If you've been dreaming to have a glimpse of Greece, now you can at Santorini Park Stay! Spend a night here where it has all the details of a picture-perfect Greek island, from the classic white and blue buildings, to the stone pavements and dome towers.
Credit: Santorini Park Cha-Am on Facebook
Rooms are fitted with facilities such as a flat-screen television, toiletries, slippers and free Wi-Fi. If you're on a budget, you can opt to stay in bunk beds. They even provide free bicycles for you to use if you aren't so keen to explore Santorini Park on foot!
Credit: เก็บกระเป๋า on Facebook
And how can we miss out on the shopping and fun activities? Expect all-encompassing entertainment from amusement parks to weekend markets, all in this little Asian Greece!
Address:
555 Moo 3, Khao Yai, Cha-am District, Phetchaburi 76120, Thailand
Rates:
 From
USD66 on Agoda
Book here!
8. Macalister Mansion – Penang, Malaysia
Credit: Macalister Mansion on Facebook
Originally constructed in the 1900s, this hotel is a restored old English mansion set in the cultural city of Penang. While still preserving the original architectural elements, Macalister Mansion is now a stunning five-star boutique hotel promising you a one-of-a-kind stay!
Credit: @justinseecc on Instagram
With only 8 rooms here, you can expect nothing else but exceptional service and a relaxing retreat from the bustling streets of Georgetown. You'll also be spoilt for choice by endless OOTD locations here ? – from the outdoor pool, to the romantic well-manicured lawn and the Living Room, and the guest rooms itself!
Address:
228 Jalan Macalister, Georgetown, Penang, Malaysia 10400
Rates:
USD122 on Agoda
Book here!
P.S. Eat your way through Penang at these 13 halal eateries
?
9. Hotel Des Arts Saigon, Vietnam
Credit: Hotel des Arts Saigon on Facebook
Evoking French elegance and old-world grandeur and charm, Hotel Des Arts Saigon is perfect for a unique stay while you're here in Vietnam. It echoes colonial themes – think comfortable sofas, high-backed chairs and a grand piano! This luxurious accommodation will ensure you have a good night's rest before exploring the city ?
Credit: hoteldesartssaigon on Instagram
The hotel features an art-café, rooftop lounge, an Art Room and fully furnished rooms which is sound-proofed against the bustling traffic outside. It's also situated in such a convenient location, with only two minutes away from famed tourist attractions of Saigon, quaint cafes and shopping areas.
Address:
76 78 Nguyen Thi Minh Khai Str, District 3, phường 6, Quận 3, Hồ Chí Minh 070000, Vietnam
Rates:
 From 
USD202 on Agoda
Book here!
10. Settha Palace Hotel – Vientiane, Laos
Credit: Settha Palace Hotel on Instagram
A charming colonial building built almost a hundred years ago stands grand in the heart of Vientiane. This is Settha Palace Hotel, found in the capital of Laos ? Embark on a journey back in time to French colonial Vietnam as you step inside the entrance of the palace! Be treated to gracious service, an outdoor pool and luxurious rooms.
Credit: Settha Palace Hotel on Facebook
There are spacious suites or deluxe rooms which maintain the French colonial charm, and each of the rooms boasts rosewood furniture and Italian marbled toilets. Conveniently situated in the city's commercial district, the 5-star hotel is minutes away from the attractions that Laos has to offer!
Address:
6 Pang Kham Street, Vientiane, Laos
Rates:
 From
USD148 on Agoda
!
Book here now!
11. Primo Piazza, Khao Yai, Thailand
Explore a charming Italian village in Khao Yai, Thailand! Just two and a half hours drive from Bangkok is Primo Piazza, an elegant Tuscan-styled Italian village. Perfect for a day trip out of the hustling and bustling city.
Credit:
@a_little_michael
on Instagram Instagrammers, you would love this! Rustic buildings painted with warm earthy hues, quaint windowsills decorated with flowers, and a small centre plaza. You would forget you're still in Asia!
Credit: @nonie_azira on Instagram
Have a romantic Italian dinner for two, shop at charming boutiques, or just enjoy a cup of coffee outdoors while admiring this little Italian village in Thailand. #HHWT tip: There is a tower next to the fountain area. Take the stairs up and enjoy a panoramic view of the Tuscan-styled village. Just a five-minute drive away from Primo Piazza is the stunning Escape Khao Yai Hotel.
Credit:
@escapehotels
on Instagram After a day of exploring the rustic buildings, coming back to this modern contemporary hotel is a perfect combo for a cultural-yet-modern short trip to Primo Piazza!
Address:
327-330 Pansuk-Kudkla Rd, Pak Chong, Pak Chong District, Nakhon Ratchasima, Thailand
Rates:
 From
USD64 on Agoda
!
Book here now!
These unique accommodations go all out just to offer travellers and locals alike a slice of Europe! Why not save on those pricey flight tickets to Europe and travel to these places instead? ✈️