The holy month of Ramadan is finally here! While we're
striving to get closer to Allah
, making the most of Ramadan at home
, and
performing terawih prayers at home
, we're also counting down the days till Hari Raya Aidilfitri.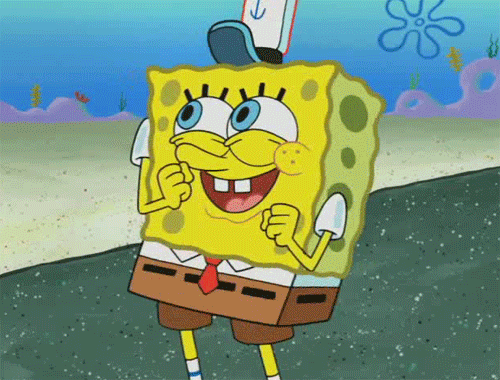 Credit:
Giphy
While we're excited for the arrival of Hari Raya here in Singapore, we're also facing challenging times in light of the COVID-19 situation. To keep ourselves safe, we're spending time at home and adjusting to the new reality, which includes the cancellation of Ramadan bazaars and the temporary closures of mosques in Singapore. 
The situation may be challenging right now, but you can still plan for your Hari Raya celebrations at home in Singapore with these 5 easy hacks. The best part is, you don't have to step out to shop for Raya essentials. Instead, you can get it all from
Shopee's Raya Fiesta
that's happening from 3 to 24 May 2020! With daily flash vouchers, bundle deals, free shipping and up to 60% discounts, read to the end to find out more about Shopee Singapore and the deals happening during their Raya Fiesta! 
P.S. If you're new to Shopee, use this code
HHWTRAYA
and get $7 off a minimum spend of $15, from now until 4 October 2020!
1. Break down your spring cleaning into smaller task
Spring cleaning is one of the biggest chores to cross off your list this Ramadan. Although your relatives won't be visiting this year, it's still an excellent time to keep your home nice and tidy. Instead of tackling the spring-cleaning tasks all at once, break them down into smaller tasks, so it'll be more manageable for you.
The strategy is to conquer room by room. Start with the bedrooms before moving on to the kitchen, living room, and dining room. First, free up space in your home by clearing out old clothes, expired food and other unused items. Once that's out of the way, get started on main cleaning tasks like dusting the hidden corners, sweeping the floors and mopping your house clean.
P.S. Besides buying housekeeping essentials like floor cleaners and dust mops, don't forget to buy a
Thirsty Hippo Dehumidifier
that can freshen your damp wardrobe to avoid musty smells. It's available on Shopee for just $7.54 (usual price is $8.20)!
2. Shop for time-saving kitchen appliances so you can spend more time on Ibadah
Ramadan is a challenging month for everyone this year. Besides checking off items from our to-do list, we're adapting to
working from home
, guiding our kids through home-based learning,
increasing the acts of ibadah at home
while strengthening ties with our loved ones.
Examine your to-do list and see which part of your day you can save the most time on. If you're spending a lot of time preparing sahur and iftar for your family, look for kitchen appliances that'll speed up your cooking. For example, the
Panasonic Rice Cooker
, available on Shopee for $129 (usual price is $179) during their Raya Fiesta, can cook more than just rice. You can impress your loved ones by making pasta Pomodoro, mac and cheese and cheesecake from
our easy rice cooker recipes article
!
You can also save time by whipping up awesome meals using the
Europace Air Fryer
, that's available on Shopee for $89.90 (usual price is $199.90). Fitted with non-stick coating, it has a 30-minute timer, which comes in handy if you want to squeeze in a bit of family time while cooking fried chicken and sweet potato chips for iftar.  
3. Plate up your home-cooked Raya meal with new dishes
One of the things that make Hari Raya truly special in Singapore is the celebration of flavours that comes from your mum's home-cooked beef rendang, ketupat, satay, and kuih-muih. It brings your family together and satisfies your cravings too. When you have many delicious Raya dishes on the table, it's hard not to take a snapshot to share it with your friends. If you're doing it for the 'gram, there are many ways to make it look pretty. 
Aside from arranging yummy desserts on a display stand and switching to a new table cloth, shop for beautiful plates and bowls like this
Magnolia Collection from Table Matters
, available on Shopee starting from $6.50 each (usual price is $8.50). It gives the table setting a sleek finish while adding a pop of colour to your meal. Besides that, it also makes a great gift for your mum to show how much you're thinking about her. 
4. Shop for Raya clothes online
Every year, shopping for Raya clothes is something we do as a family. Just because the malls in Singapore are closed during the Circuit Breaker and you can't visit your relatives, it doesn't mean you can't shop for beautiful baju kurung for Hari Raya. It's also sunnah to dress your best during Raya, so why not treat yourself to the affordable options at Shopee's Raya Fiesta? If you love prints, the multicolour stripe print on this
LUBNA Hi-Low Kurung Set
will look great on you, and you can get it for $45 (usual price is $49.90) after 10% off!
If you prefer to wear
a flowy one-piece Jubah
this Raya, you can buy it on Shopee for only $18 (usual price is $30) - after a whopping 40% discount! Specially designed with South Korean hemp material, which is often used in traditional Korean costumes, this modest dress also has pretty lace detail on the sleeves. 
5. Treat yourself to Raya goodies (and send them to your loved ones!)
Don't you just love savouring the taste of freshly baked goods during Raya? When it comes to traditional favourites, many desserts come to mind like Pineapple Tarts, Nestum cookies, Kuih Makmur, and more. If you're craving for Kek Lapis, order online so you won't miss it this year. Rich with fragrant buttery notes and sweet prunes, get the
traditional prune lapis cake from Chinta Manis
, available on Shopee for $55.80 (usual price is $62.90)!
Planning to surprise your relatives with som
e Raya goodies? Why not send them these
crispy puffs from Ritz Apple Strudel
, available on Shopee for only $10.71 after 10% discount (usual price is $11.90). Perfect for dessert lovers, these yummy Crispy Puffs come in chocolate, custard and durian flavours. Do note that Ritz Apple Strudel does not deliver on Hari Raya, so order early on Shopee Singapore to plan your surprise delivery! 
Ramadan and Raya may be different from the way it was in previous years, but we should strive to make the best of the situation and find new ways to celebrate. Whether you're spring cleaning your home or preparing meals for your family, we hope these easy hacks will provide a little help at home so you can set aside more time to focus on perfecting your Ibadah and bonding with your family.  
Shopee's Raya Fiesta
Count down the days till Raya with amazing deals from
Shopee's Raya Fiesta
happening from 3 to 24 May 2020. Aside from huge discounts, you can get free shipping and 60% off Raya essentials as well as daily flash vouchers and daily bundle deals that let you buy selected items in bulk for even more savings!
From 7 to 9 May 2020, look out for up to 18% cashback vouchers and daily flash vouchers. Whether you're shopping for quick and easy meals, Raya goodies or spring-cleaning essentials, there's a wide variety of products to choose from, and you can have it delivered conveniently to your doorstep. Check out Shopee now or download the app on the
Apple Store
or
Google Play
!  
If you're new to Shopee, use this code
HHWTRAYA
and get $7 off a minimum spend of $15, from now until 4 October 2020! Happy shopping and have a blessed Ramadan!
This article is brought to you by
Shopee
.
Tags:shopee