South-East Asia (S.E.A) constantly attracts people of all places that want to enjoy the tropical-sunny weather! Being so close to the equator, the countries of this part of the world do not experience any of the four seasons. Instead, the weather perpetually switches between rain and sun - (mostly) all throughout the year, making it a haven for holiday goers outside the region!
Follow us on Telegram for the latest updates: https://bit.ly/3LnFN1F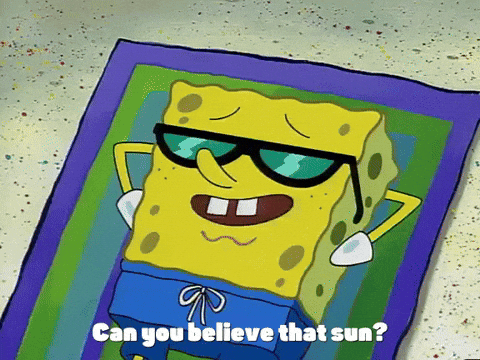 Credit:
giphy
For many others, and especially for the locals in the S.E.A region itself, the opposite is usually what's desired! The end of the year provides a good opportunity for that: December typically brings with it the monsoon season and relatively low temperatures. High expectancies of rain will be talked about and layered clothing will not look out of place. Well, you don't have to look outside the region for a cooler change of environment! A slightly unorthodox approach to seeking cooler places, as opposed to beaches and the Sun, this one's for the hipsters that are just trying to stay cool.
P.S. If you're looking for a true, winter holiday in Asia that won't cause a dent in your wallets, check it out here!
1. Kundasang, Malaysia
Credit: Zhan Hui Teh on Flickr
Kundasang is a great scenic location away from mainland Malaysia, in the Borneo Islands. Located within the capital state of Sabah in Kota Kinabalu, a trip to the town can prove to be difficult and by today's standards, pretty inaccessible. This brings us to the true testament of what it's all about: a seemingly untouched piece of beauty!
Credit: @mermaidlisa on Instagram
Temperatures go as low as 13 degrees in this town, with plenty of sunlight to blaze the outlines of mountains in the background. Warm showers are paramount to keep your toes wriggling, and a popular thing to do in these parts is to take bath at the Poring Hot Spring! Soak in natural sulphur found in the water: an ingredient well-known for its therapeutic properties. 
Credit: @syuhadaznl on Instagram
Feel a thirst coming along? Have a taste of Malaysia's finest milk sourced directly from its very own farm!
2. Genting Highlands, Malaysia
Credit: Genting Skyworlds on Facebook
Marketed as a family holiday destination, Genting has fun for the whole family ranging from spa packages for mums and a professional golf experience for dads. Temperatures are at a constant 21 degrees, putting you in the sweater-weather mode for the whole entirety. So, all you need is a hot cup of Milo, and you're set!
Fun fact: The First World Hotel in Genting earned The Guinness World Record for the largest hotel in the world with a total of 7,351 rooms! 
3. Bukit Tinggi, Malaysia
Credit: @sashsinaga on Instagram
If you think a trip to France AND Japan isn't possible, then think again! With just a 40-minute drive outside of Kuala Lumpur, you can find yourself in the unique town of Bukit Tinggi. 
Located within the Bentong district of the state of Pahang, this small town boasts a resort remodelled after a real French Village that coincidentally, is also its namesake: The Colmar. The Colmar Tropicale is a classic architectural beauty, paying homage to the style of buildings in France, built in the earlier eras.
Located some 2,600 feet above sea level, the aptly named Bukit Tinggi (which directly translates into "High Hill" in English) truly has come to define its name. As such, temperatures here can drop to as low as 22 degrees! 
Credit: @jeenes on Instagram
The town of Bukit Tinggi also offers an authentic experience at the Japanese Tea House! The zen Japanese Village is a must for holiday-goers staying in or near the resort. Now, you no longer have to decide between Paris or Kyoto. Bukit Tinggi offers the best of both worlds!
P.S Find other chilly places in Malaysia that allow you to get away from the heat here!
4. Sapa, Vietnam
Credit: Anocha Klamcharoen on Facebook 
Sapa is in the North-Western part of Vietnam, along the border of China. Picturesque views of the mountains against the backdrop of perfectly cut padi fields will greet you. A major draw to the town is the diversity of its population! Home to eight different minority ethnic groups, the inclusive society has a separate identity from the rest of Vietnam, unique to its very core.
A cool morning can very quickly turn into a cold afternoon. Sapa's tourism billboard proudly proclaims "four seasons in one day" - the tail end of autumn experienced in the mornings, spring just after sunrise, summer in the afternoons and winter at night. Sapa has even experienced actual snowfall in the past, so layered clothing and other means of keeping warm must not be neglected!
#HHWT Tip: Trekking is the thing to do in Sapa for an all-immersive authentic experience. But take note, it may not include homestays!
5. Da Lat, Vietnam
Credit: Tiendq on Flickr
Once a retreat for French officers during the French-Colonial period, Da Lat has since then been touted as one of the most beautiful places in South-East Asia! Buildings in the French architectural style are still standing today, invoking a homely vibe to the whole town over the years.
Credit: Anh Dũng Nguyễn on Flickr
The weather in Da Lat is described as "eternal spring," as it stays cool all year round. Mimicking the temperatures often felt in Europe, it's no wonder that the French choose to spend their time there whenever they can! The ideal temperatures have also welcomed high yields of exotic vegetables with avocados, strawberries and even artichokes as local produce. You can purchase these in local markets throughout Da Lat.  Not only famed for its crops but the city has also been nicknamed "The City Of Flowers" and with good reason too!
6. Chiang Rai, Thailand
Credit: Jeff Faes on Facebook 
Chiang Rai remains a characteristically sleepy town in the North of Thailand. The tourism sector has been growing slowly but has seen a quicker, steadier rise in recent years with night bazaars popping up and even Jazz festivals too!
Credit: Alessandro Caproni on Flickr 
Popular with Thai City folks that want to get away from it all, Chiang Rai provides solace and respite from a fast-paced way of living. Temperatures can drop to as low as 20 degrees in the coldest months of November and December, a perfect time to have a dip in one of the many hot springs! You know you deserve this!
7. Lorentz National Park, Indonesia
Credit: @dewinurafiah on Instagram
The single largest protected area in South-East Asia and the subject of a World Heritage Site conservation effort by UNESCO, Lorentz National Park is definitely held in high regard by some of the most powerful organisations. A truly undeveloped part of the world, it is one of its kind in the Asia-Pacific with an ecosystem that consists of marine areas, mangroves, rain forests, alpine tundras and equatorial glaciers. It's no wonder its biodiversity is recognised as one of the largest in the world! 
Credit: @indonesiatextbook on Instagram
Only skilled climbers should be allowed to climb to the peak of Puncak Jaya, where you will indeed find snow ❄️ Other holiday-goers are permitted to enter with specific documentation granted by the Indonesian Government, so a guided tour secured through an agency is in order.
Credit: @gratiano_widi on Instagram
What you will find in the park is nature in its purest form, untouched by mankind. The tour will also extend an opportunity to meet with indigenous people of tribes that have existed for centuries in the National Park!
P.S Check out other cool escapades in Indonesia you have to visit here!
8. Pyin Oo Lwin, Myanmar
Credit: Paul Arps on Flickr
A colourful city marked in history by the British Colonial period, Pyin Oo Lwin belongs to the division of Mandalay, Central Myanmar. Seemingly one of the only places described as uncharacteristically Myanmar, it's clear to see that the layout draws a lot of influence from British architecture in the mid-1900s. Described as one of the only places in Myanmar to have seen the least amount of pagodas, it has since acted on the deviating infrastructure that was left behind and developed into a place for tourism!
Credit: SahngOh Jung on Flickr
The climate is a pleasant change from the usual tropics of Myanmar! Located some 1070 metres above sea level, it could reach numbers as low as 10 degrees during the seasonal period of December but is characteristically cool all throughout the year. A top contender for harsh summer escapes in S.E.A!
Credit: Paul Arps on Flickr
A signature feature of the town is its transportation services on a real-life Victorian-style carriage!
When you're witnessing the synchronisation between the master and the horses, you can't help but feel like it is the most natural thing!
P.S. Searching for the most magical winter wonderland holiday? Check out other places in the world to visit this season!
These cooler parts of S.E.A bring with them not only the comfort of a colder climate but also an almost out-of-region experience! Belonging to an exclusive minority of a specific country and a unique cultural lifestyle, certain things are truly a marvel to the rest of the world: one-of-a-kind seasonal festivals, harvest, architecture and its population.