Changi Airport's probably one of the busiest airports in the world ✈️ With dozens of airlines operating non-stop from the four terminals, travellers frantically rushing for their next flight out and tourists busily snapping picture after picture, it can get pretty hectic real quickly. But things are about to quieten down because the usual final boarding call announcements for passengers will no longer be in effect. Passengers boarding a flight from Changi Airport starting from 1 January 2018 will not hear the final boarding call nor their names over the announcement systems anymore ?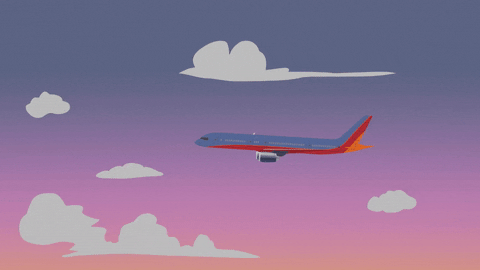 Credit: Giphy
Travellers will need to take note of their own boarding time and be at the gates at the designated time stated. Missing a flight has got to be any traveller's nightmare but before you go flying into a shock, this is done so that the airport isn't as noisy as before. Also, when important announcements are made over the public address system, you won't be drowning them out, thinking they're just another late call ?
You'll be advised by the airlines to be at the gates early and take note of your own boarding time through the hundreds of clocks available throughout the terminals. Fret not, for passengers will be notified via the Changi Airport website and iChangi app on this new change.
Credit: Changi Airport on Facebook 
Credit: Changi Airport on Facebook 
For one of the busiest airports, will this prove to be a good move? What do you think? Let us know in the comments below! [iframe seamless="seamless" style="border: none; overflow: hidden;" height="450" width="100%" scrolling="no" src="https://pollbuzz.co/frame/1953?type=poll"][/iframe]