You may not believe this, but even as the most expensive city in the world, Singapore is home to a surprising handful of affordable (and drop dead gorgeous) accommodations! Yes, remove every suspicion you have about lodging by dirty alleys or out-of-reach locations and let us show you where you can have a relaxing retreat amidst this hustling and bustling city ☺️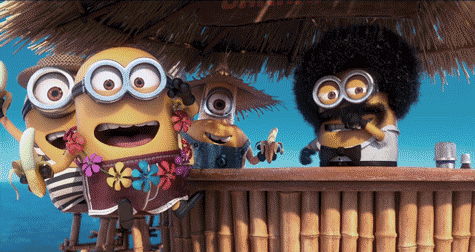 Credit: giphy
Enjoy Exclusive Discounts On Food!
Enjoy special deals at selected eateries in Singapore when you sign up on our website (P.S. It's FREE!). From the yummiest eateries, top attractions to nearby prayer spaces, you'll find everything you need to plan a fuss-free trip!
Note: Fares shown are based on a search for February 2019.
1. Hotel G Singapore

Credit: Hotel G Singapore on Facebook
Hotel G Singapore is situated in a central location near Bugis and Dhoby Ghaut MRT Stations, so this is the perfect place for avid shoppers and those who don't mind the busy city life! The chic lifestyle hotel is also a hipster's sanctuary😌

Credit: Hotel G Singapore on Facebook
And if you've gone overboard with shopping, don't fret. The rooms are decked with the hotel's quirky trademark dreamcatcher lighting to clear all nightmares you may have about the hole in your wallet! You'll have sweet dreams as you go into slumber in your cosy, modernistic room.

Credit: @hello_dorei on Instagram
Accommodates: 2 people
Price: Starts from SGD123 /per night
Address: 200 Middle Rd, Singapore 188980
Website | Facebook | Instagram
2. Village Hotel Changi

Credit: Village Hotels & Residences on Facebook
Now, who says you need to blow at least SGD400 a night in Singapore to stay at a hotel with an infinity pool? Tucked away in laidback Changi, Village Hotel Changi is your answer to a peaceful respite without the sky-high budget and long travel time!

Credit: @lianmeiting on Instagram
The room is a gorgeous blend of blue, beige and white. The most special part about it has to be the bathtub located right.beside.your.bed 😮 But if being indoors is boring for you, the hotel's location means you can breathe in the crisp sea breeze while taking a stroll by the beach. You could also take a boat down to Pulau Ubin or Chek Jawa Islands to spend an uninterrupted weekend with nature!

Credit: @cheowster on Instagram
Though there's plenty to eat around the area, the hotel's Saltwater Cafe is halal certified – which calls for a chill morning with breakfast in bed😌
Accommodates: 2 people
Price: Starts from SGD112 /per night
Address: 1 Netheravon Rd, 508502
Website | Facebook | Instagram
3. Hotel 1929

Credit: @hotel1929 on Instagram
A protected conservation building, Hotel 1929 is a rare gem amidst Singapore's crisp, shiny architecture. This boutique hotel consists of 5 shophouses that were built in – you guessed it – 1929, and houses 32 rooms that are a perfect blend of retro and modern.
But guests aren't just keen on the way the hotel looks – it promises convenience (it's close to Chinatown MRT Station!) as well as top-notch hospitality (guests have commented that it strikes the perfect balance between value and warmth) on a shoestring budget!

Credit: @hotel1929 on Instagram
The good location and beautiful exterior is met with an equally amazing interior. Inside, the hotel has a clean, contemporary vibe, yet feels like home! Each of the 32 rooms are designed differently, but they all welcome a healthy dose of sunlight that promises awesome staycation photos!

Credit: Hotel 1929 on Facebook
For a breath of fresh air, head on over to the hotel's gorgeous patio! Be it alone or with your loved ones, this is the place to relax and chill ☺️
Accommodates: 2 people
Price: Starts from SGD 116 /per night
Address: 50 Keong Saik Road, 089154
Website | Facebook | Instagram
4. Bright And Airy, Elegant Kinfolk Loft

Credit: Airbnb
Have a good eye for detail? This colonial-style loft that sits in a shophouse in Jalan Besar is built for the design-holics! Feast your eyes on the minimalist Scandinavian interiors reminiscent of homey Nordic spaces. Sometimes the simplest things are the most eye-catching ones 😍

Credit: Airbnb
There's a lot to admire about this apartment. Potted plants, as well as copper and gold accents add a pop of personality to an otherwise pared-down white space. If you've ever wondered what an Instagram celebrity's life would feel like, this might be it!

Credit: Airbnb
Also, good news for the couch potatoes: there's Netflix, if, for some reason, you don't feel like exploring this rustic neighbourhood!
Accommodates: 2 people
Price: SGD135 /per night
Location: Near Farrer Park MRT (Exact location information will be provided after a booking is confirmed)
5. Kam Leng Hotel

Credit: @m__2 on Instagram
Located in the heart of one of the most booming metropolitan cities in the world, the retro Kam Leng Hotel certainly stands out! The rustic hotel was established in 1927 by an anonymous owner (who still remains a mystery to this day) and was one of the more popular hotels in Singapore back in the day. The hotel was reopened in 2012, retaining a nostalgic appeal that continues to draws the hipsters in!

Credit: @kabluii on Instagram
The decor in this boutique hotel is purposefully retro, complete with old fittings and fixtures for an Instagram-worthy blast to the past. Remember to bring your camera along to take some cool shots that aren't just the same old pictures!

Credit: Kam Leng Hotel on Facebook
All 70 rooms are designed with an old-timey Peranakan concept. The walls are decked with vintage photographs to give the place a lived-in look 😎
Accommodates: 2 people
Price: Starts from SGD64/per night
Address: 383 Jln Besar, Singapore 209001
Website | Facebook
Don't Miss Out On The Best Halal Local Food When You Travel!
Planning your next vacay? Find the best halal local food, exciting attractions and nearby prayer spaces in Japan, Korea and more on the HHWT website!
6. Naumi Liora
Credit: @zelinarae on Instagram
If you can't get enough of chic heritage buildings, Naumi Liora will be right up your alley! The bright row of buildings that form the hotel's terrace were designed by Westerhout & Oman – leading architectural experts from the days of yore.

Credit: SuiteLyfe on Facebook
To bring some cheer to your fatigued work week, the hotel is painted in a vibrant orange – "Liora" means "my light" in Hebrew, leading you back into its warm and comforting abode at the end of a long day.
Each of Naumi Liora's 79 rooms has a slightly different configuration. Looking out of the classy French-inspired windows, you'll have a view of the lively Keong Saik district and Duxton Plain Park. The interiors are kept muted with a pleasant pop of Liora orange!

Credit: @naumihotels on Instagram
And a retreat at this hotel is not complete without some of the best childhood snacks which are bound to lift your spirits! The Nibbles Snack Bar is open 24 hours so you can pop over for a quick bite of cookies, chips, coffee and tea anytime you want 😋
Accommodates: 2 people
Price: Starts from SGD 107 /per night
Address: 55 Keong Saik Road, Singapore 089158
Website | Facebook | Instagram
7. Hotel Yan
Although staycations are usually spent with friends and family, there's really no harm in going for a staycation to spend some quality time with yourself! For starters, the lobby is gorgeous. The soft hues of the lobby pairs well with the warm ambience of the boutique hotel, making you feel right at home here.

Credit: Hotel YAN Singapore on Facebook
And this is the perfect place to live out your loft dreams at this hotel – perfect for 1😍 The room is cosy and compact! We really love how the hotel maximised the space of each corner in the room.

Credit: @hotelyan on Instagram
Accommodates: 1 person
Price: Starts from SGD 102/per night
Address: 162 Tyrwhitt Road, Kallang, Singapore, Singapore, Singapore 207581
Website | Facebook
8. Luxury Condo Studio with 4 Swimming Pools

Credit: Airbnb
For those who don't want to venture out of their accommodation, this one might be for you🤗 Based in Serangoon, this Airbnb rental sure has it all! The condo is touted as the "biggest project in Singapore", boasting a huge array of facilities and amenities.

Credit: Airbnb
Besides being able to wade through its swimming pools – a main pool, a 50-metre one, and a warm swimming pool, you can even dip in a jacuzzi, do some quiet reading in the library, or belt out songs in the condo's very own KTV room!

Credit: Airbnb
The facilities are just as great on the inside of your apartment! The interior is homely and cosy 😌 Have a lazy day streaming shows on the Apple TV. Dinner choices are pretty substantial – you can either head out to the supermarket, which is a minute away, to purchase some groceries, or take a bite at NEX Mall.
Accommodates: 3 people
Price: SGD 129 /per night
Location: Serangoon (Exact location information will be provided after a booking is confirmed)
9. Porcelain Hotel

Credit: @b_e_r_t_o on Instagram
In the heart of Mosque Street and surrounded by an enclave of traditional shophouses is the intricately decorated Porcelain Hotel. Redesigned many times from its traditional roots, the area was finally restored to its full glory with delicate porcelain patterns from the Ming and Qing dynasties 😮

Credit: @jamesyangdu on Instagram
The rooms here are small, but you wouldn't mind the space – not when you have the chance to immerse yourself in the porcelain-inspired decor. Intricate Chinese-style adornments take centre stage across walls, mirrors and ceiling lights!

Credit: Porcelain Hotel Singapore on Facebook
Porcelain Hotel is a 5-minute walk away from Chinatown MRT Station and a 10-minute ride away from Orchard Road. If you're looking for an accessible, no-frills place, this one's perfect for you🤗
Accommodates: 2 people
Price: Starts from SGD 91 /per night
Address: 48 Mosque Street, Singapore 059526
Website | Facebook
10. Amazing Colonial Room, Orchard Area

Credit: Airbnb
Fans of monochromatic and colonial aesthetics – rejoice! This gorgeous apartment is the ultimate Instagram staycation place, and sports a checkered floor, transparent chairs, vintage furniture, chic lamps and plenty of sunlight! It's also a 10 minute walk away from Paragon in Orchard Road and 5 minutes away from Newton MRT Station 😍

Credit: Airbnb
The room's eclectic design takes some inspiration from its heritage building's roots. Bright, contemporary furniture tastefully adds a pop to the whole black-and-white look. With an amazing location and an awesome interior, this is a one-of-a-kind apartment you'll have trouble leaving😉
Accommodates: 3 people
Price: SGD 140 /per night
Location: Newton (Exact location information will be provided after a booking is confirmed)
11. Modern Studio Apartment

Credit: Airbnb
This apartment is stunning and it being located in Orchard Road might make you dismiss this place. But you'd be happy to know that this luxurious apartment is actually friendly on the pockets! For SGD 102 a night, it houses 4 beds and comfortably sleeps up to 5 people 😮

Credit: Airbnb
The minimalist vibes and warm lighting promise a cosy respite to "a long day out exploring the city!" Light cooking is allowed in the studio, but you might want to take a walk out instead since it's right smack in the heart of Orchard Road ☺️
Accommodates: 5 people
Price: SGD 138 /per night
Location: Near Somerset MRT Station (Exact location information will be provided after a booking is confirmed)

Credit: giphy
Sure, life in Singapore can get a tad stressful – and sometimes it seems as if the only ways to unwind are through food, expensive retail therapy and luxurious hotels and treatments. But look closer, and you'll find that there are many opportunities for relaxation that won't burn a hole in your pocket!
Tags: singapore, travel guide,