There is just something heartwarming about a beautifully packed lunch, especially when it has been put together so thoughtfully.  It's probably why food is the most important part of picnics, and why we sometimes get nostalgic for the times in school when we tucked into lunch boxes lovingly prepared by our mother 😊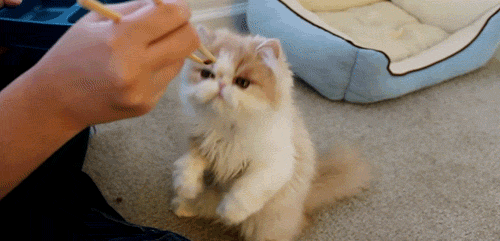 Credit: giphy
At DoSiRak, you can enjoy Korean-style lunches, that are not only yummy and nutritious- it also comes in stylish containers that we bet your eomeoni (Korean for 'mother') will be fussing for you to keep!😆

Credit: @dosiraksg on Instagram
There are over 30 toppings, which offer an endless possibility of yummy combinations with choices like shiitake mushroom, Japanese cucumber, cured salmon, smoked duck and beef bulgogi 😋 These will be stacked neatly on a base, and your choices include short-grain white rice, buckwheat noodles, and even cauliflower rice! Just pick 5 sides and 1 protein to go with your preferred base, and you're on your way to building the perfect lunchbox 😍

Credit: @dosiraksg on Instagram
Drizzle on some gochujang sauce on your DoSiRak if you're a fan of spicy food, or ask for some gravy. Now here's the fun part! Put the cap back on your tub, and shake it! We know this is challenging because all you want to do after the hard work of designing your lunch box is tuck in 😉 But just like the traditional Korean Dosirak, you need to shake it up to make sure that the flavours are mixed together harmoniously 😊

Credit: Dosirak on Facebook
Can't make it all the way dine at their outlet in the Singapore's Central Business District area? Fret not, as DoSiRak offers takeaway and delivery services too 🤗 What's more, delivery charges are waived if you order 10 sets or more (for delivery outside of CBD), and if you spend a minimum of $50 (for delivery within CBD). You know what this means…Korean lunchbox parties, anyone? 😉

Credit: Dosirak on Facebook
Oh, and if you've been wanting to kick-start that healthy diet plan from your new year's resolution, you'll be glad to know that DoSiRak's menu has been specially designed with the help of a nutritionist 😌 Here's fast food that even your eomeoni will approve of 😄 Now, there's no excuse for you not to shake up your lunch plans with DoSiRak!
Address: 18 Cross Street, China Square Central, #01-02 Singapore
Opening hours: Weekdays, 11am – 5pm
Website | Facebook | Instagram
Planning A Trip To Singapore?
Find the best halal local food, top attractions, nearby prayer spaces and more on the HHWT website!
Tags: halal food guide, News, singapore,