Sometimes, in the midst of our travelling plans, we just want to kick back, spend a night in and whip some good ol' home-cooked food instead of spending the day out searching for food. Good thing is, when you're in Korea, this is more than possible with the many halal grocery marts you can find around! From halal meats to fragrant spices, you're sure to find all your grocery needs at these 9 Muslim-owned marts!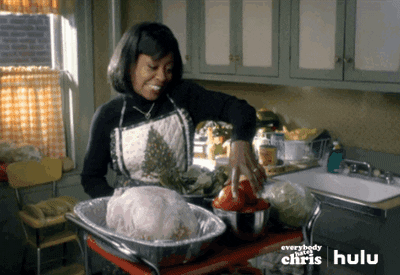 Credit: giphy
Want To Visit Seoul?
If you're planning a vacay in Seoul, find the best halal local food, exciting attractions, nearby prayer spaces and more on the HHWT website! 🇰🇷
Seoul
1. Foreign Food Mart
Foreign Food Mart in downtown Itaewon is the one-stop grocery spot that will fulfill all your grocery needs! Specialising in importing halal food, you can find almost anything here from seafood, halal meat, spices, dry groceries, nuts and snacks.

Credit: Muslim Korea Travel Tips on Facebook
The mart also offers a taste of home with familiar instant noodle flavors such as Soto Ayam! A shopping trip along the aisles at this mart will definitely drive your homesickness away. For a more exhaustive list of their available products, click here!

Credit: HyeJoon Michelle Kim on Facebook
Address: #137-8, Itaewon-dong, Jungeun Building, Yongsan-gu, Seoul
Opening hours: 10am to 12am
Contact: 02-797-0055 | Website | Facebook

2. National Foods Mart
Here's another gem in Itaewon, Seoul! National Foods Mart will draw you in with its racks upon racks of groceries! National Foods, being one of the most renowned brands in Pakistan, opened this mart here solely to cater to the growing Muslim traveler market. Get ready to be spoiled for choice with their variety of teas, masala spices, lentils, curry pastes and vegetables which remind you of home.

Credit: Smile Morning Tour, Korea on Facebook
Other than Indian or Pakistani imports, this store also offers a wide variety of goods from other Asian countries like Thailand, Indonesia and even Vietnam! Items such as fish sauce, oyster sauce, soy sauce, green or yellow curry pastes and ready-made marinades are easily available here.

Credit: HyeJoon Michelle Kim on Facebook
You'll also be pleasantly surprised to find ready-made Singapore mixes such as the Singapore Laksa paste too! 😋
Address: 39, Usadan-ro, Yongsan-gu, Seoul
Contact: 02-790-6547

[P.S. Heading to Seoul for the first time ever? Check out the only Seoul travel cheat list every Muslim traveller needs!]
3. Zaffran Mart
At Zaffran Mart you'll find no lack of fresh fruits and vegetables! Packed neatly in rows, you'll find a wide variety of fresh produce such as green leafy vegetables, cucumbers, okra, cabbages, chili, garlic, onions and much more! Tropical fruits such as pineapples and watermelons are also readily available.

Credit: Zaffran Mart on Facebook
Typical dry groceries such as rice, flour, lentils and condiments can also be found here too. Plus points for the bright lights and neat organization of the store, which makes finding your way around a breeze!

Credit: Zaffran Mart on Facebook
Address: 732-21 Hannam-dong, Yongsan-gu, Seoul, South Korea
Contact: +82-2-3785-3570 | Facebook

4. Al-Baraka Halal Meat and Poultry
A halal meat butchery! Right in Seoul! Yes! In a country where Muslims are the minority, a whole store dedicated to halal meat is indeed a rare find. Al-Baraka stocks a wide range of fresh halal beef, lamb and chicken in various cuts.

Credit: bnbhero
Located in Itaewon, Al-Baraka is along the way to the Seoul Central Mosque. Look for its sign board on the main street signaling the alley it's located at.

Credit: AL BARAKA FR on Facebook
Address: 137-22 Itaewon-dong, Yongsan-gu, Seoul, Korea
Contact: 02-6404-7775

[P.S. In Seoul and on a tight budget? Check out these 10 affordable accommodations in Seoul (near halal food)!]
5. Halal Meat Shop
Along the same street towards the Seoul Central Mosque, you'll find another halal meat shop aptly named the Halal Meat Shop! Similarly, this butchery sells fresh beef, mutton and chicken. A small portion of the store is also dedicated to dry groceries.

Credit: tradekorea
This butcher is also located right next to the mosque on Itaewon street, known as the 'halal street' in Seoul!
Address: 34, Usadan-ro 10-gil, Yongsan-gu, Seoul, South Korea
Contact: +82-2-698-8611

P.S. Heading to Seoul? Find the best halal eateries, top attractions and nearby prayer spaces all in one space – the HHWT website! You're in for a completely fuss-free trip 😊
Busan
6. New World Mart, World Spice View
This mart in Busan stocks a lot of dry goods and groceries such as dates, dried fruit, sauces, condiments and instant foods! If you're looking for essential groceries such as rice and spices to cook up a simple meal, a trip to New World Mart would meet all your needs! The prices here are known to be quite pocket-friendly as well.

Credit: Newworld Mart on Facebook
Do note that wet groceries are not readily available at this mart. Not to worry! Other halal food marts in the Sasang area are just a block away and within walking distance.

Credit: Newworld Mart on Facebook
Address: #532-1 Gwaebeop-dong, Sasang-gu, Busan, Korea
Contact: 051-326-8968

6. Asia Mart
Mr. Ali Malik and his wife own Asia Mart, the original and most well-stocked Asian mart in Sasang! Known for his friendly and helpful nature, a trip to the store could easily be one of the highlights of your day in Busan. Mr. Malik also speaks perfect English so language barriers aren't an issue! Similar to the other marts, the usual fare of Indian, Pakistani, Indonesian and Middle Eastern groceries are sold here, but with an even larger selection.

Credit: soul-in-a-fishbowl
The prices here as also known to be really affordable, especially the meats! The meats sold here are also available in many cuts from boneless, rib eyes, to ground meat. At Asia Mart, you can also find products in a variety of sizes from travel-friendly to wholesale-sized jumbo packs!

Credit: soul-in-a-fishbowl
Directions: To get here, take the subway to Sasang #227 and exit towards the Sobu Bus Terminal at Exit 3. Walk directly towards the river and EMart/HomePlus and turn right at the first street. You'll find Asia Mart on your left.
Opening hours: 10.30am to 11.30pm daily
Contact: 051-322-6080
[P.S. Looking for yummy eateries in Busan? Check out our list of 10 Muslim-friendly restaurants in Busan you have to try!]
Incheon
7. Halalco Foodmart
True to its name, everything sold at this food mart is 100% halal! Established in 2014, Halalco's aimis to provide halal, hygienic and healthy foods, for fellow Muslim travellers and locals.  The store specializes in halal meat as well as Pakistani, Indian, Bangladeshi and Middle Eastern groceries so you'll definitely find a fair share of spice mixes available here!

Credit: Halalco FOOD MART on Facebook
You name it, they have it! Pick from a large variety of choices from pickles, sauces, dairy products, meats, baked goods, and even frozen instant foods!

Credit: Halalco FOOD MART on Facebook
Address: 187, Neungheodae-ro, Yeonsu-gu, Incheon
Opening hours: 9.00am to 11.00pm
Contact: 032-834-5152 | Website

Daejeon
8. Global Food Mart, Daejeon
Located in front of the Islamic Center in Daejeon, you'll find the Global Food Mart, a wonderful little mart selling all kinds of halal goodies! Specialising in mostly dried foods, you'll find a wide variety of canned and packaged goodies here.

Credit: Global Food Mart on Facebook
Some of the best finds here include Indonesian flavoured crackers flavours  like onion and garlic (keropok udang and bawang), condiments (hello garlic chilli sauce!), and canned sardines.

Credit: Global Food Mart on Facebook
With the sheer variety of goods here, you'll have to head down with a shopping list in hand to avoid overspending!
Address: 04-15, Daehak-ro, Yuseong-gu, Daejeon, South Korea
Opening hours: 4.00pm to 10pm (Monday to Thursday), 10.00am to 10.00pm (Friday to Sunday)
Contact: 010-5895-0786

Ansan, Gyeonggi
9. Batavia Indonesian Mart
Here's a store that's stocked full of Indonesian food! Batavia Indonesian mart is a minimart located on level two of the Batavia Indonesian Restaurant which sells amazing Indonesian-style dishes such as Mie Ayam Bakso, Nasi Rawon, Tahu Isu and more! Batavia Indonesian Mart sells mostly dry snacks and instant foods imported from Indonesia. Here you can find a large selection of instant noodles, crackers, sauces, chili pastes and more!

Credit: babikelayapan

Credit: babikelayapan
Getting here is relatively easy too! Stopping at Ansan Train Station Exit 1 brings you directly to the immigrant district where you'll easily spot this mart!
Address: 798-14, Wongok-dong, Danwon-gu, Ansan-si, Gyeonggi-do, South Korea
Opening hours: 10.00am to 11.00pm

Excited to start cooking a storm yet? With this list handy, you're more than ready to start!  🍲🍳
Find Out Which Top Attractions You Must Visit In Seoul!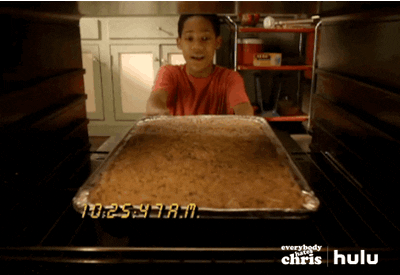 Credit: giphy
Tags: busan, halal food guide, seoul, south korea,