Treasures are often more valuable when they're harder to find. Like the ever elusive one true love or the never-ending search for that perfect, mythical plate of nasi lemak to end all nasi lemaks. These 9 impossibly beautiful Malaysian islands are exactly such treasures.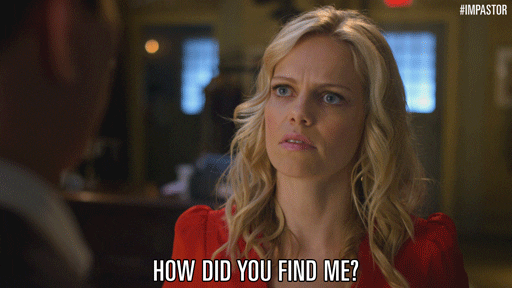 Credit: Giphy
You might have the power of Google at the end of your fingertips, but often you'll need to know what secrets you're looking for to stumble upon something truly priceless. And in the spirit of finding the unknown, we've done the work for you! We're happy to share these 9 near-secret island resorts that you might have never heard about.
1. Rawa Island Resort, Rawa Island, Johor
Rawa Island may ring a little familiar to you, but did you know there's only two resorts on the privately-owned island off the coast of Mersing, Johor? As opposed to the cheaper Alang Rawa Resort catered to solo travellers and backpackers, Rawa Island Resort is a family-friendly, full-service resort with 77 rooms.

Credit: @sarah_schuchlenz on Instagram
This place is perfect for families, especially if you have young children! It has a massive slide right on the beach and if you feel like taking a swim, you can snorkel and swim with the fishes and corals just a few meters from the beach.

Credit: Bas Leenders on Flickr
The resort also has a spa for couples who need to unwind and relax in serenity. It's easily accessible but secluded enough to give you time and space for you and your loved ones.
#HHWT Tip: Avoid planning a trip to the island during monsoon season, as it's usually closed.
Getting There: Take a bus or drive to Mersing Jetty and park your car at the private carpark there. If you've made a booking with the resort, they will arrange a transfer for you from Mersing Jetty to the resort.
Website
Address: Rawa Island, 86800 Mersing, Johor, Malaysia
2. Pom Pom Island Resort, Semporna, Sabah
A 5-star dive-resort, Pom Pom Island Resort is one of the most remote resorts in the pristine waters of Semporna. The island is so small that it only takes an hour to walk around the entire island! It's a 45-minute boat ride from the Sabahan coast, and once you reach its white sand and blue waters, be prepared to be feeling like you don't wanna leave!

Credit: Nick Ling Neek Yong on Facebook
Aside from diving and snorkelling in one of the most beautiful parts of the ocean in the world, there's also a yachting service that can take you on a cruise to neighbouring islands. And it truly doesn't get any more secluded and private being with your loved one in the middle of the wide expanse of the turquoise ocean.

Credit: @yll_jeff_dd on Instagram
#HHWT Tip: It's a long trip from home to Pom Pom Island, which includes a 90-minute ride from Tawau to Semporna and a 45-minute boat ride from Semporna to the island. Charge your powerbank to keep you occupied during the trip or bring a good book to read!
Getting There: Take a flight to Kota Kinabalu, then to Tawau. The resort will arrange a transport for you from Tawau to Semporna. Then, a speed boat will take you to Pom Pom Island.
Website
Address: Jalan Causeway, Semporna, Sabah
3. Batu Batu Resort, Tengah Island, Johor
Can't afford to buy a private island to stay in your own resort? That's alright, try the next best thing then; stay in one! Batu Batu Resort is the only resort (and the only inhabited place) in an uninhabited island called Tengah Island. It's located right in the middle of Mersing and Rawa Island. Hence, the creatively named Tengah Island that was probably just named for the pun of it.

Credit: Phalinn Ooi on Flickr
The resort has 20 one-bedroom and 2 two-bedroom villas with a 270-degree view from its open-sided pavilion restaurant. On top of that, you'll have access to its eight private beaches and a 3km stretch of white sandy beach right in front of the resort!

Credit: Phalinn Ooi on Flickr
#HHWT Tip: The resort's checkout time is oddly earlier than most at 11.30am. If you'd like a late check-out, you'll need to enquire with the front desk a day earlier.
Getting There: The resort will take you to Batu Batu Island via speedboat from Mersing Jetty, which will take about 20 minutes.
Website
Address: Pulau Tengah, Mersing, Johor
4. Vivanta by Taj, Rebak Island, Kedah
This 5-star resort may be located in the popular Langkawi district, but Vivanta by Taj is in fact situated in a private island called Rebak Island and a mere 2km by boat from Langkawi Island.

Credit: Jalan-Jalan Cari Makan Di Kedah on Facebook 
One of the most striking features about this secluded resort is that it has its own private marina for yachts to dock! A plus point for you millionaires out there with your own yacht and a bonus for those without one, because wouldn't that make a great Instagram picture?



Credit: Ramesh Singh on Facebook
Other than all the bells and whistles that an international standard resort provides, Vivanta by Taj also has plenty of things to do like jungle trekking, batik lessons, mangrove tour, stingray experience and sunset cruises.
#HHWT Tip: The jetty schedule is a little restrictive. The last ride leaves at 7.45pm, so make sure you plan your trip well.
Getting There: Take a 5-minute long boat ride or ferry from Cenang Port, Langkawi.
Website
Address: 07000 Langkawi, Kedah, Malaysia
5. Gem Island Resort and Spa, Marang, Terengganu
The East Coast of Terengganu is littered with resorts and islands, but none of them are as secluded as Gem Island Resort and Spa. Beautifully located in a Marine Conservation Park with crystal clear waters, it also boasts the concept of "one island one resort".

Credit: Limakodi on Facebook
A mere 15 minute boat ride from Marang Jetty, Terengganu, this private island getaway has 45 seafront villas wrapped around the coastlines of the tiny gem of an island called Pulau Gemia.



Credit: @martinzurekphotograp on Facebook
This resort's may have rather basic features and services, but it's definitely one of the more affordable resorts on this list.

Credit: @giselleang on Instagram
#HHWT Tip: It's a tiny island with basic infrastructure, so be prepared for their daily scheduled 3-hour electricity break from 2.30pm to 5.30pm.
Getting There: Go to Marang Jetty, which is about 30-40 minutes away from the Kuala Terengganu Airport. Then take a 15-minute boat ride to the island.
Website
Address: Lot 2804, Pulau Gemia, Mukim Risula, Dearah Marang, 21600 Gemia Island, Terengganu, Malaysia
6. The Taaras Beach and Spa Resort, Redang Island, Terengganu
A bespoke private beach resort, The Taaras Beach and Spa resort is located at Redang Island, one of the most beautiful islands in Malaysia. Despite being in an increasingly popular destination, it's in fact quietly tucked away and hidden from the busier parts of the island.

Credit: Tourism Malaysia on Facebook 
This stylish resort has its own private beach and a 2km jungle trekking trail that leads to small streams and ponds with catfish. If you're lucky, you might just come across a kancil or two!

Credit: TianChad.com on Facebook
And in the spirit of leaving the obvious for last, if you're a diving nut, this place would be perfect for you! It doesn't get any better diving in pristine waters in the day and going back to a serene, secluded resort for dinner at night.

Credit: Cuti.my on Facebook
#HHWT Tip: Be prepared for the 1 hour and 30 minutes long and bumpy ferry ride.
Getting There: Go to Marang Jetty or Shah Bandar Jetty and take their many private boats or public ferries to Redang Island. Alternatively, take a flight from Subang Airport to Redang Island with Prima Air's chartered plane, the 10-Seater Cessna Grand Caravan Turboprop.
Website
Address: Pulau Redang, 20928 Redang Island, Malaysia
7. Manukan Island Resort, Kota Kinabalu, Sabah
If you're looking for a secluded resort but don't want to go through the trouble of long, winding trips, Manukan Island Resort might be just for you! A mere 15-minute boat ride from Kota Kinabalu, the luxury resort is located in the small, private island of Manukan.

Credit: @suterasanctuary on Instagram
This 5-start resort provides a great backdrop for romance and celebration, and most definitely the perfect getaway for couples. Upon request, the internationally trained chef will cater to your dietary needs in your choice of either the usual candle light dinner or a special meal in a cabana on the beach.

Credit: @mohdfakrulrazzi on Instagram
#HHWT Tip: To cut your travelling time, take the ferry from Sutera Harbour as it's nearer to Manukan Island.
Getting There: Fly to Kota Kinabalu, then take a ferry from Jessleton Point.
Website
Address: Manukan Island, Kota Kinabalu, Sabah
8. Damai Puri Resort and Spa, Kuching, Sarawak
Damai Puri Resort and Spa is located in a secluded, far away spot from the busy city of Kuching, Sarawak. A 5-minute drive from scenic Santubong National Park and the nearby Damai Golf and Country Club, the high-end resort is a great choice for both family and business travellers.

Credit: @iamrizza_za on Instagram
The luxurious resort features 207 rooms and suites and fronts a private stretch of golden sand beach, alongside an exceptional list of facilities and exciting things to do like water sports activities that include both sea and river experiences.

Credit: Jajago Travel Services on Facebook
Among the many places to stay in the area of Kuching, Damai Puri Resort is a must-go for those who are looking for a little hideaway in comfortable seclusion.

Credit: Abang Fadli on Facebook
#HHWT Tip: If you decide to drive there, be wary of their surprisingly expensive parking fees. You'll be charged at a flat rate of RM50 per day.
Getting There: Fly to Kuching, then take a taxi straight to the resort.
Website
Address: Teluk Penyuk Santubong, 93762 Kuching, Sarawak, Malaysia
9. Bunga Raya Island Resort and Spa, Kota Kinabalu, Sabah
Located in Manukan's larger neighbouring Gaya Island, the Bunga Raya Island Resort and Spa is tucked in a hidden bay just off the coast of Kota Kinabalu. This award-winning resort has 48 timber villas with traditional Bornean design, all cocooned adjacent to a lush rainforest.

Credit: @bungarayaresort on Instagram
For those who love their privacy, you can opt to stay in their private villas with its own balcony and plunge pool. But the resort's most exclusive villa is hidden even further away with views of both the tropical jungle and the sea. The best part of the massive 630sqm villa? It comes with your very own housekeeper, butler and chef!

Credit: @bungarayaresort on Instagram 
#HHWT Tip: The main dining area, The Koi Restaurant, offers the first drink for free and a 50% discount on your second drink.
Getting There: Fly to Kota Kinabalu, then take a ferry from Jessleton Point.
Website
Address: Polish Bay, Gaya Island, Tunku Abdul Rahman Park, Kota Kinabalu, Malaysia
With white sandy beaches and turquoise waters calling your name, it's time to start planning for your next beach getaway!
Tags: accommodation, Islands, malaysia, resorts,