[Updated: 27 Apr 2022]
The 
New Zealand
 Government has just announced that New Zealand's borders will reopen this 2022! 🤩And it's time for a trip to Middle-earth! 😉 Postcards come and go, but there's nothing more mesmerising than wandering through the scenic splendours of New Zealand. Dotted with magnificent mountains, emerald lakes and birds whistling, the country's natural wonders are simply out of this world. Whether you're driving a campervan on a winding road or leaving footprints on various hiking trails, check out
our first timer's guide to planning an ultimate getaway to New Zealand
! Once you're ready to go, prepare to be swept away by these breathtaking nature spots in New Zealand.
Auckland
1. Piha Beach
Credit: Todd Shoemake on Flickr
The black-sand
Piha Beach
is a year-round destination among the locals, and you can even spot surfers pacing up and down the beach in summer. That's when the waves are wilder, which makes it perfect for the Kiwis to practice their tricks. On a clear day, you'll see them paddling for strong waves and riding them with sturdy surfboards. It's fun to see them go, but exciting things await any leisure beachgoer. You can go abseiling down the Piha canyon or bring a picnic mat to watch the sunsets.
#HHWT Tip
: In summer (December to February), there will be a designated area flagged for swimmers. Surf lifesavers will be on duty, so swim freely in this area and enjoy the waves.
2. Rangitoto Island
Credit: Gwydion M.Williams on Flickr
If you squint from the tallest building in Auckland city, you'll spot
Rangitoto Island
across the Hauraki Gulf. But why do so when you can make a day trip to this island? Named after Auckland's youngest and largest volcanic cones, Rangitoto is surrounded by hardened lava and volcanic rocks, which were formed in the 1400s. Today, the locals enjoy trekking to the crater that boasts a sweeping view of Auckland City and the Waitemata Harbour. It's much better than squinting from miles away.
#HHWT Tip
: To reach Rangitoto Island from Auckland, take the daily ferry that departs from Ferry Terminal in Quay Street or Devonport Wharf in Queens Parade. At the time of writing, the return fares are priced at NZD39 (per adult) and NZD19.50 (per child). You can
check the ferry timetable and purchase tickets here
.
P.S. For a slice of Rangitoto and beyond, check out
our 8D7N Muslim-friendly itinerary to New Zealand's North Island
!
Book a flight from Singapore to Auckland via this link!
Book a flight from Kuala Lumpur to Auckland via this link!
Waikato
3. Spellbound Glowworm and Cave Tours
In Waitomo, it only takes a boat ride to reach the 'stars' and you certainly can at
Spellbound Glowworm and Cave Tours
. Famous for its illuminating glowworm display, the journey begins with a cave exploration in complete darkness (don't worry, the safety helmet comes with a torchlight). Follow the wooden pathway that will lead you to an inflatable raft. Then, turn off your lights to see Waitomo's largest glowworm display.
It's so magical that it'll take your breath away! With a relaxing boat ride that takes you through the cave, you're free to take snapshots of these twinkling glowworms too. We tried taking pictures using our phones, but the cave was too dark! This golden moment was shot using our Sony A7Riii.
#HHWT Tip
: For this experience, we joined the Spellbound Glowworm and Cave Tours. Open all year round (except in June); the tour is priced at NZD75 (per adult) and NZD26 (per child). You can
book your tour here
.
4. Bridal Veil Falls
Credit: Todd Shoemake on Flickr
New Zealand has a treasure trove of walking trails for hikers and nature seekers. If you follow the Pakoka River and through the native forest, the
Bridal Veil Falls
will be your gift from nature. The 10-minute hike is an easy one, and it has viewing platforms where you can capture the cascading waterfall eclipsed by scenic countryside. Never mind that swimming, abseiling and rock climbing are not allowed here because it's still
one of the most mesmerising waterfalls in New Zealand
.
Hiking difficulty
: Easy
Duration
: 10 minutes (one-way)
Entrance fee
: Free
Address
: Bridal Veil Falls, Kawhia Road, Makomako 3895
Directions
: To reach the entrance of Bridal Veil Falls trail, drive to Te Mata Road off the Hamilton/Raglan Highway (State Highway 23). Then, turn left into Kawhia Road and past Te Mata before you reach the car park.
Website
5. Sanctuary Mountain Maungatautari
Credit: Sanctuary Mountain Maungatautari on Facebook
Sanctuary Mountain Maungatautari
is only a 50-minute drive from Hamilton city, but this ancient ecological wonder is home to New Zealand's endangered plants and birds. Surrounded by the world's largest pest-proof fence to keep grazing mammals away, the Maungatautari forest is now flourished with native plants and birdlife. While walking below a canopy of tawa and mangeao trees, spot a kiwi (New Zealand's national icon), takahe (South Island flightless bird) or kaka (native parrot) when you're out and about.
Hiking difficulty
: Easy
Duration
: 1.5-3 hours (depending on tour)
Entrance fee
: Self-guided walk (starting from NZD22 per person) and regular guided walks (starting from NZD49 per person)
Address
: Sanctuary Mountain Maungatautari, 99 Tari Road, Pukeatua, 3880 New Zealand
Operating hours
: Daily, 8.30AM-4PM (Closed on 25 Dec)
Website
|
Facebook
Rotorua
6. Lake Rotorua
Credit: Eyeintim on Flickr
You might have seen plenty of lakes to last a lifetime, but
Lake Rotorua
is unlike any other. History has it that North Island's second largest lake was a massive volcanic crater that happened 200,000 years ago. Today, many visitors frequent Lake Rotorua to explore the lakefront track, kayaking or water biking as well as hopping on a Kawarau Jet. However, few come for a slice of New Zealand's greatest romance between star-crossed lovers Hinemoa and Tutanekai that took place at Mokoia Island, which is located in the centre of the lake.
7. Hell's Gate
Credit: Buffy May on Flickr
If towering mountains and sapphire lakes are all you know about New Zealand, wait till you meet
Hell's Gate
, an active geothermal reserve and mud spa in Rotorua. Instead of flora and fauna, this place consists of boiling muds and wafting geothermic steam. Back in the days, Maori warriors would soak up in this nutrient-rich mud bath to treat their battle wounds. Today, visitors use the same natural healing properties to heal inflammation and revitalise their skin.
#HHWT Tip
: If mud baths aren't your thing, join a guided or self-guided walk to learn more about the geothermal reserve complete with Maori carving and a foot pool experience.
Address
: Hell's Gate Geothermal Reserve and Mud Spa, 351 State Highway 30, Tikitere Rotorua, Tikitere, Rotorua
Operating hours
: Daily, 8.30AM-8.30PM (Closed on 25 Dec)
Entrance fee
: Geothermal walk – NZD39 (per adult), NZD19.50 (per child)
Website
|
Facebook
P.S. Planning to check off New Zealand from your bucket list? Check out
New Zealand for first-timers: 9 essential tips for your ultimate getaway
!
Canterbury
8. Lake Tekapo
On a sunny day, warmth radiates
Lake Tekapo
that is famous for its milky turquoise shade. This scenic lake got its colour from the fine glacier flour that stays afloat on water. If you're armed with a camera, you're going to have a field day snapping pictures of the lake against the mountainous Southern Alps. There are many large rocks and pebbles surrounding the lake. Watch your step if you're planning a great lakeside shot!
Credit: Tourism New Zealand
At nightfall, Lake Tekapo brings a different gift of wonder. As part of a UNESCO Dark Sky Reserve, join a stargazing tour for a glimpse of the Milky Way and other famous constellations! If you're lucky, you can spot shooting stars too.
#HHWT Tip
: Make the most of your stargazing experience with a guided tour! Although
we booked the Cowan's Observatory Tour
, Earth & Sky also offers a Church of the Good Shepherd Tour that takes place at Lake Tekapo.
P.S. Planning a one-week getaway?
Explore New Zealand's South Island with our 8D7N Muslim-friendly itinerary
!
Book a flight from Singapore to Christchurch via this link!
Book a flight from Kuala Lumpur to Christchurch via this link!
9. Aoraki/Mount Cook National Park
Shake off the city's hustle and wander through
Aoraki/Mount Cook National Park
. If you're a traveller on the go, conquer Hooker Valley Track with ease because it'll only take three hours (return) of your time. While crossing the swing bridges and leaving footprints on the pebbled trail, remember to look up and admire the snowcapped mountains looming over your shoulders.
You know you've spotted Mount Cook when you reached the winding wooden pathway - after crossing three swing bridges, of course. You can continue down the pathway but remember that the sun sets early in Canterbury depending on the seasons. In winter, the sunsets slightly before 5.30PM and in summer, it sets between 8.30PM and 10PM. Since there are no lights along the hiking trail, bring a torchlight if you're hiking in the evening.
P.S. Since March 2019, there's a partial closure at Hooker Valley Track. Currently, the track is closed at the first swing bridge because of flood damage. There's also no access to Sefton Bivouac, Copland Shelter or Empress Huts. For the latest update on Hooker Valley Track, 
please check with the Department of Conservation ahead of your visit
.
Hiking difficulty
: Easy
Duration
: 3 hours (return)
Entrance fee
: Free
10. Tasman Glacier
The other side of Aoraki/Mount Cook National Park's beauty lies
Tasman Glacier
, New Zealand's longest glacier. Approximately 27 KM in length, the best way to explore the impressive glacier is by taking a terminal lake cruise.
We booked a tour with Glacier Explorers that departs from The Hermitage Hotel. The day begins with a 20-minute trek through the Tasman Valley before reaching the custom-built MAC boat that'll take us to the lake. Then, let the guide show you around the Tasman Glacier terminal lake where you can get up close with freshly turned icebergs. We were lucky to find ice crystals along the way too. It's said that if you put the same ice in your drink, it'll take seven times longer to melt!
#HHWT Tip
: Glacier Explorers' terminal lake cruise is only available from early September to late May.
Booking is advised
, and the trip is priced at NZD170 (per adult) and NZD87 (per child).
Marlborough
11. Mount Richmond Forest Park
Credit: Jocelyn Kinghorn on Flickr
Some hikers would walk a mile through
Mount Richmond Forest Park
, and it's all thanks to the sweeping alpine meadows and forest landscape that kept them going. There are a few hiking tracks to begin your scenic adventure. Starting from the Top Valley recreational area, conquer the Northbank walking tracks that consist of the Riverside Walk (following an old gold miners' track) and the Forks Walk (taking you to Whiteheads Clearing complete with stacked river stones from the old mining days). An easy hike for beginners, it'll give you 1.5 to 2.5 hours (return) to enjoy the scenic beauty of Mount Richmond.
Difficulty level
: Easy
Duration:
1.5 hours return (Riverside Walk) and 2.5 hours return (Forks Walk)
Entrance fee
: Free
Address
: Mount Richmond Forest Park, Marlborough
Directions
: Make your way to the north on State Highway 6. Then, cross the Wairua River and turn west onto North Bank Road.
Website
12. Marlborough Sounds
Credit: Tourism New Zealand
The only thing that a
Marlborough Sounds
postcard can't encapsulate is its serenity. Best experienced in real life, the stunning sunken river valleys come from the waters of the Pacific Ocean. Surrounded by rolling hills and sandy bays, there are many ways to take your adventure to new heights.
Hop on the scenic cruise that cuts through the quietest part of Marlborough Sounds
,
go hiking or mountain biking along the Queen Charlotte Track
, or
swim with the friendly dolphins
.
Southland
13. Fiordland National Park
Credit: Tourism New Zealand
Escape to the natural splendours of
Fiordland National Park
where cascading waterfalls, stunning fiords and lush rainforest call home. Circled by ancient rainforest and thousand-year-old granites that stood the test of time, it's no surprise that three out of
nine Great Walks in New Zealand
can be done here. If you have time to spare, traverse
the Milford Track
to catch New Zealand's tallest waterfall, Sutherland Falls. Otherwise, you can take on
the Kepler Track
for the glacier-carved valleys or
the Routeburn Track
for the magnificent mountains. Whichever trails you choose, it guarantees a memorable experience that's worth a lifetime.
Difficulty level
: Intermediate
Duration
: Milford Track (five days), Kepler Track (four days), Routeburn Track (three days)
14. Milford Sound
Credit: Tourism New Zealand
When Rudyard Kipling described
Milford Sound
as the eighth wonder of the world, it's true. With mountains that loom over the crystal-clear waters, everything from its cascading waterfalls and stunning cliffs are mesmerising at every turn. Swap those postcards with real-life experiences by
going sea kayaking
,
cycling along the famous track
,
take a scenic flight over the mountains
and
joining a scenic nature cruise
.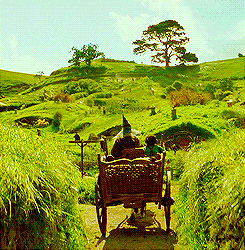 Credit: Giphy
It's amazing to know that every road trip, hiking trail and coastal walk will lead us to many natural wonders that New Zealand has to offer. From an impressive glowworm display that resembles a starry night to a black-sand surf beach that draws adrenaline seekers far and wide, why buy a postcard when you can experience it yourself? The moment your flight lands at the airport, open your hearts and let New Zealand's breath-taking nature spots show what you've been missing.
Check out flights from Singapore to New Zealand here!
Check out flights from Kuala Lumpur to New Zealand here!
This article is brought to you by Tourism New Zealand.