From the bustling cities of Ho Chi Minh and Ha Noi to the beach paradise of Phu Quoc and its iconic dish of
pho
- these are the things that definitely come to mind when we think of Vietnam. With so many amazing gems to explore, there's no doubt that this country makes for a great holiday destination.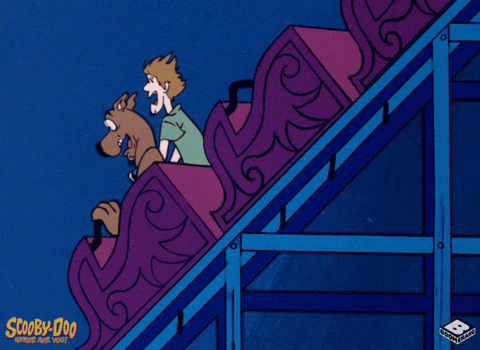 Credit: GIPHY
If you happen to be planning a trip to Vietnam soon
and have Datanla on your list of places to visit, make sure you don't skip out on riding the city's exciting alpine coaster!
Located 6km south from Dalat city centre, Datanla is a charming spot that attracts both locals and foreigners alike. With various activities and amusements in this adventure park, one of the most popular things to do here is to ride the Datanla New Alpine Coaster! Priced at 170,000 VND (RM29) for round-trip tickets (adults), you can zip your way through the lush forest of Datanla on a 2,400m coaster trail. Equipped with an electromagnetic brake, you can safely speed down the tracks at your own pace while enjoying Datanla's natural wonders and make a stop at its majestic waterfall at the end of the ride. For the ultimate adrenaline rush, experience this exhilarating ride up to a speed of 40km/h! Do note that while you're able to go as fast as you want, the person in front of you can control their brakes as well and may move at a slower pace or come to a complete stop. So, keep your eyes peeled as you journey through the loops and winding trail of this ride.
So, whether you're an adrenaline junkie, nature lover or simply want to try something new, Da Lat's Alpine Coaster is sure to bring you on an exciting and unforgettable ride ?