If you could only include one shopping stop in your Seoul itinerary, it
has
to be Myeongdong. This is Seoul's mega shopping haven, and its bustling streets are packed with retail outlets selling everything under the sun. From cosmetics to bags, shoes, accessories, and even the tastiest Muslim-friendly street food in Korea, you'll be spoilt for choice!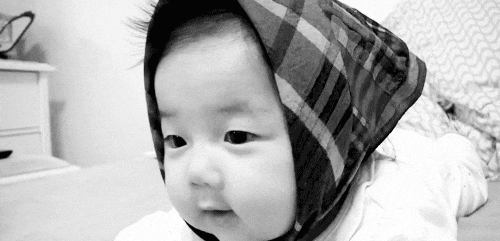 Credit: Giphy
It can be overwhelming to visit Myeongdong, though, so we've put together the best of what Myeongdong has to offer. Read on to find out more! Psst... planning to visit Seoul soon? Find the best halal and Muslim-friendly eateries, prayer spaces and things to do in Seoul on our
website
 and start planning your Seoul adventure now! ?
Getting to Myeongdong
Route 1: The heart of Myeongdong
Plunge headfirst into Myeongdong's maze-like streets by heading straight for the heart of Myeongdong
Take subway line 4, stop at Myeondong station, take exit 6
Credit: Wasin Waeosri on Flickr
Route 2: Outskirts of Myeongdong
Take it slow by starting out at the entrance of Myeongdong and making your way to the centre
Take subway line 2, stop at Euljiro 1-ga stations, take exit 5
[caption id="attachment_26167" align="alignnone" width="900"]
Musical stairs at Euljiro 1-ga Station[/caption]
Credit: ginomempin on Flickr
Best Times To Visit
6pm onwards
This is when Myeongdong really comes alive. Street food vendors start to open their stalls for the day at this time, and the streets are bathed in bright neon lights.
Credit: Cecil Lee on Flickr
Soak in the atmosphere of Myeongdong and be engulfed in a symphony of pedestrian chatter, music, and aromatic street food smells.
11am onwards
If you want to avoid huge crowds and have more space to yourself while you shop, come at 11am when the streets are much calmer.
Credit: Jericka Ancheta on Flickr
Where To Shop
Cosmetics
Myeongdong is the ultimate beauty paradise! From massive flagship stores by huge Korean cosmetics brands to lesser-known brands, you'll have a hard time deciding what not to buy!
Credit: @beauty_and_seoul on Instagram
#HHWT Tip:
Look out for 1-for-1 deals or massive discounts on Korean cosmetics in Myeongdong, which gives you the most bang for your buck!
Olive Young flagship store is Korea's answer to Sephora and the store's Myeongdong branch is also the largest cosmetics store in all of Korea. We wouldn't be surprised if you leave with armfuls of free samples, sheet masks, BB cushions, and more!
Credit: @sukkirie on Instagram
#HHWT Tip:
Before splurging on everything you lay your eyes on, take advantage of the free samples that are given out!
Nature Republic flagship store; Famed for their signature aloe vera gel, Nature Republic is one of the biggest cosmetics brands in Korea, so you can't miss out on their massive flagship store in the heart of Myeongdong!
Credit: @chaneeyap on Instagram
#HHWT Tip:
Even if you're not a Korean beauty fan, it's worth paying a visit here just to snap a few insta-worthy shots against the store's leafy green exterior!
Clothes
Lotte Young Plaza: This is where you can find all kinds of Korean-style clothing, bags, shoes and accessories all under one roof!
Credit: @tumchin24 on Instagram
Everything sold here is geared towards young Koreans, so you can definitely get your fix of Hallyu fashion and Korean street style here!
Credit: @r7__11 on Instagram
Lotte Department Store: Calling all fashionistas! A stop at Lotte Department Store's Duty Free Store is an absolute must for those with discerning tastes in fashion. Offering everything from imported luxury brands like Louis Vuitton and Celine to local Korean brands like Beanpole, you'll be spoilt for choice!
Credit: d'n'c on Flickr 
#HHWT Tip:
 To enjoy tax-free shopping at the Lotte Duty Free Store, be sure to bring your passport along with you and keep your receipts to claim tax refunds at the airport!
Set aside an hour or two for some good old bargain-hunting in the smaller shops within Myeongdong! You'll often find the best deals and discounts in these humble establishments tucked away within Myeongdong's many alleyways and side streets.
Credit: Emily Orpin on Flickr[P.S. Shop till you drop with our ultimate guide to shopping in Korea!]
Must-visit attractions
Namsan Tower: If you're a K-drama fan, you won't be a stranger to Namsan tower! Not only does Namsan tower offer some of the best aerial views of the Seoul cityscape, it's also a popular hotspot for lovers because of the love locks ?
Don't forget to put your own love lock on one of the walls of Namsan Tower!  ?
Credit: Jimmy McIntyre on Flickr[P.S. Check out 6 things you must do on your first visit to Seoul!]
#HHWT Tip
: Catch the sunset from Namsan Tower for a spectacular pink-washed view of Seoul from above!
Seoul Global Cultural Centre:Time to play dress-up! Have a go at wearing traditional Korean hanbok in a range of vibrant colours. The best part? It's completely free!
Credit: @reneoct on Instagram
#HHWT Tip:
 Check in advance if the 
hanbok 
experience is available, come early to beat the queue and get the best time slot for your 
hanbok 
experience.
Namsangol Hanok Village: Experience traditional Korean lifestyles at this picturesque park, home to several Josean-era houses. You can even try your hand at Korean folk games and enjoy traditional Korean performances while you're here!
Credit: Yueh-Hua Lee on Flickr
Novelty Cafes
This one's for the cat lovers! You'll not want to miss out on two of the most cat-friendly cafés in Myeongdong: Cat's Playground and the Hello Kitty Café!
Credit: 명동 고양이놀이터 on Facebook
Cat's Playground: Cats on the counter. Cats frolicking on the carpet. Cats in little ties. CATS EVERYWHERE! Enjoy a warm cup of steaming latte as you cuddle with your new feline friends at this adorable cat-themed cafe!
Credit: 명동 고양이놀이터 on Facebook
Hello Kitty Cafe: Take your pick of Hello-Kitty-themed food and drinks, from Hello Kitty lattes to Hello Kitty waffles! You'll be seeing pink everywhere after you pay a visit to this Hello Kitty-themed café.
Credit: @latenzindawoe on Instagram
Disclaimer:
 Do note that this cafe is not halal-certified. We advise that you dine at your own discretion.  
Credit: crisgooo on Instagram[P.S. Don't miss out on the other quirky cafes you can find all over Seoul!]
If you still can't get enough of Myeongdong and Seoul and want to see more, find all the exciting things you can do in Seoul on our
website
!
Where To Eat
If you find yourself starving from all that shopping and bargain-hunting, don't fret! From some of the tastiest street foods in Korea to cozy restaurants, Myeongdong is full of Muslim-friendly delicacies to suit your every need!
Myeongdong Street Food: No visit to Myeongdong is complete without sampling the street food here. From piping hot ddeokbokki (Korean rice cakes), halal taiyaki to crispy fried gyeran ppang (egg bread), by the time you'll finish, you (and your stomach ?) will be bursting with happiness!
Credit: @eatsy_gyeran on Instagram[P.S. Check out our Muslim travellers' guide to finding yummy street food in Seoul!] 
Busanjib: A hidden gem located within Myeongdong's maze-like streets, this joint serves sumptuous Korean dishes using halal-certified meat. Go for their halal spicy chicken stew or the Bulgogi and Octopus soup!
Credit: @anishasrini on Instagram
Ilji Hanbang Samgyetang: Kick back, relax yourself and treat yourself to a steaming hot bowl of samgyetang (ginseng chicken soup)!
Credit: boolittlegiant
Where To Sleep
After an exhausting day of shopping till you drop, you won't need to worry about making the long trip back to the hotel. There are plenty of affordable, comfortable and trendy hotels situated right at Myeondong's doorstep and within Myeongdong itself. Here are our top picks! ?
K-Pop Hotel Seoul Station: Located just a short 5-minute walk from Seoul Station, this hotel is the ideal accommodation for weary travellers who just want to come home to a nice, fluffy bed and rest their tired legs after all that walking around Myeongdong!
Credit: K-Pop House & Travel on Facebook
Wons Ville Myeongdong Hotel: Conveniently situated near several iconic attractions in Myeongdong like Namsan Tower, Namsangol Hanok Village and Myeongdong Cathedral, this is yet another hotel you can easily retire to at the end of the day, with your armfuls of shopping bags and stomachs filled with sumptuous Korean food.
Credit: @happykirari on Instagram
Credit: hotelstayinn on Naver
Take your pick from the wide range of rooms available here, including double rooms and family rooms! WIFI is available throughout the hotel, and the reception is 24 hours, so you don't have to worry about not being served no matter what time you get back to the hotel! ?
[P.S. Check out more affordable accomodations in Myeongdong here!]
Whether you're a bonafide shopaholic or you just want to find cute and memorable Korean souvenirs as mementos for your adventures in Seoul, Myeongdong has everything you need and more. We can never get enough of it, and we're sure you won't be able to either! Find the yummiest halal food, top attractions and nearby prayer spaces in Seoul on our
website
! Myeongdong is definitely one shopping paradise you'll want to keep coming back to as much as you can! ?