The year-end holidays are almost here, and you know what that means: that panicked frenzy about choosing which winter destination to head to to end the year with a bang is here too ? If snowy-white landscapes, gorgeous snow festivals and affordable Muslim-friendly food are what you're looking for, you'll definitely want to consider Hokkaido and its famous capital, Sapporo!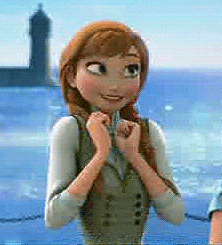 Credit: Giphy
Japan's fifth-largest city transforms into a magical winter wonderland this time of year that's hard to beat in this part of the world. If you haven't a clue about how to start exploring Sapporo or what you can do there as a Muslim traveller, though, fret not: it's HHWT to the rescue! Here's our Muslim-friendly guide to Sapporo for first-time visitors to the beautiful city ?
P.S. Visiting Sapporo? Book our exclusive Muslim-friendly tour of Sapporo on the HHWT Marketplace for a fuss-free time!
[inlinewidget id=36469]
Things to see and do
1. Nijo Market
Affectionately referred to as Sapporo's kitchen, this is where you'll find some of the freshest (and yummiest) local seafood!
Credit: @rachrx on Instagram
One of the most popular haunts among tourists and locals alike, sample some of the local seafood specialties, from gargantuan snow crabs to scallops and freshly made sashimi ?
Credit: @avrlwu on Instagram
2. White Lovers Park / Shiroi Koibito Park
Ask any local and they'll tell you that Shiroi Koibito has been a mainstay in the sweets & confectionery industry for the longest time. To get the best of it, though, head to Shiroi Koibito Park, which for all intents and purposes may as well be a Japanese Willy Wonka factory!
Credit: Lionel Leong on Flickr
Credit: Lionel Leong on Flickr
Stroll amongst the vibrant, colourful artwork, snap pictures of the picturesque English-style buildings flanking the park, and enjoy a tour of the candy factory located on the premises. You can even try your hand at making candy yourself!
Credit: Wasin Waeosri on Flickr
#HHWT Tip: 
There's a prayer room available here for you to complete your prayers before you continue on your journey ?
3. Okurayama Ski Jump Stadium
For some stunning views of Sapporo city from up above, head over to the Okurayama Ski Jump Stadium, which has played host to several winter sports, including the 1972 Winter Olympics!
Credit: @mhmrjy on Instagram
The 360 panoramic views from the Mt Okura Observation Platform at the top of the ski jump will surely take your breath away whether you're visiting Sapporo in winter, summer, autumn or spring ?
Credit: MIKI Yoshihito on Flickr
Where to eat
4. Houryu ramen
You can't leave Sapporo without sampling some (halal!) authentic local food! If you loved the seafood at Nijo Market, you'll love the other halal food Sapporo has to offer. We highly recommend trying the Genghis Khan ramen at Houryu Ramen here.
Credit: @captainreen on Instagram
Sapporo is famous for their miso-based ramen broths, so you absolutely HAVE to try it here. There are 3 types of halal miso-based ramen here for you to choose from, but the Genghis Khan is definitely our favourite. It's a grilled lamb-based dish that's served with leafy green vegetables and a unique dipping sauce that'll leave your licking your fingers and smacking your lips for sure!
Credit: @tesyasblog on Instagram
There you have it--Sapporo offers plenty of options for Muslim travellers here, so it's the perfect destination for you to choose on your year-end holidays this year!
P.S. Can't wait to visit Sapporo? Book our exclusive Muslim-friendly tour to Sapporo so you can experience all of her best attractions AND yummiest halal local food fuss-free!
[inlinewidget id=36469]
Tags:japantravel-guide