There's an endless list of things to look forward to when it comes to travelling. Unique cuisines, friendly locals, stunning monuments, breathtaking landscapes - we could go on forever! But before you're able to experience all of that, there's one thing that everyone has to face when visiting faraway countries, and that's long-haul flights ? *cue the horror music*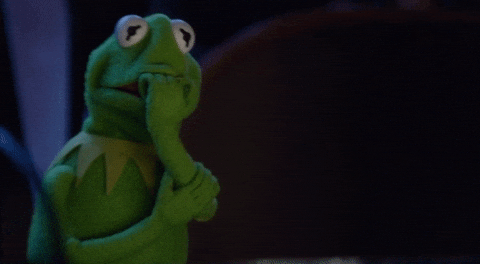 Credit: GIPHY
While long flights are unavoidable especially if you've planned
an exciting European adventure
or
a fun journey to Northeast Asia
, we're here to tell you that with some strategic planning and efficient packing, your plane ride will be a little more bearable! 
1. Clothing
It's no secret that airplanes can get pretty cold. Even with the provided airline blankets, you may still find yourself shivering all throughout your plane ride. Bring extra layers of clothing like a jacket or light sweater to keep yourself warm once it starts getting chilly. Better yet, save space in your carry-on by wearing your layers beforehand. 
Travel scarves and wraps that double as airplane blankets are also alternatives to maximizing luggage space while ensuring warmth. 
Ideally, you should also have an extra set of clothes that you can change into to stay fresh and clean ?
The same goes for your feet! Pack a pair of soft, thick socks for ultimate comfort and warmth. Not only will it keep your feet toasty, you'll also get some protection from the floor. 
#HWWTTip:
No matter what kind of socks you have on, we still recommend wearing shoes to the bathroom. 
2. Sleeping kit
You may have heard the lyric-turned-meme 'sleep is for the weak' at some point in your life. Well, we're here to tell you that it definitely does not apply to long-haul flights. Getting a good amount of rest on the plane is essential (jet lags are no fun ?) and having a sleeping kit on board will help you with that. From compressible travel pillows and eye masks to ear plugs or even noise-cancelling headphones, these items are an absolute must-haves for surviving long airplane rides. 
3. Back-up entertainment
If you're the type of passenger who prefers to remain awake throughout the journey, you'll most probably look for something to do to kill time. While there's always the in-flight entertainment available, you may not necessarily find anything appealing on it. This is where your own back-up entertainment will save you from boredom! Whether it's a handheld game console, a Kindle, an actual book or a laptop filled with your all-time favourite shows, the lengthy journey becomes a breeze once you're absorbed into your own world of pleasures. 
4. Portable chargers
While most airplanes have outlets for you to charge your devices, it's better to err on the side of caution by packing your own portable charger. Without taking too much space, power banks are always a good idea to bring on board as you're able to charge your phone whenever you like - even during your trip. So, don't forget to include this handy item on your list. Otherwise, you'll be faced with the unfortunate situation of having to watch the battery percentage of your phone inch its way towards 0%.
5. Products for hydration
Cruising at a higher altitude may be an exciting concept to some but unfortunately, it comes with a price - dry skin. That's right, the low humidity levels when you're flying at around 30,000 feet in the air causes skin dryness which can leave you feeling extremely uncomfortable. To combat this, make sure to have the basic hydrating products on hand like lip balms, lotions or face moisturizers. 
6. Collapsible water bottle
Speaking of dehydration, packing a collapsible water bottle is an absolute must when it comes to hydrating yourself.
The small cups of water handed out on flights aren't nearly enough to stay properly hydrated. With a reusable bottle of your own,
you'll be saving the flight attendants from constantly fetching you drinks and also doing your part for the environment
❤️
7. Mini-toiletry bag
Whether you're flying overnight or sleeping on the plane, a pouch of toiletries will prove to be useful for making the journey a little more comfortable. Essentials like toothpaste, toothbrush and deodorants should have a place in your carry-on for when it's time to freshen up. 
Along with these essentials, make sure that hand sanitizers and wet wipes are among the products in your toiletry pouch. While we won't go into full details of the germs that exist on airplanes, it's safe to say that you should consider using these items whenever you're about to touch something that will come into contact with your mouth or face.
#HWWTTip:
Make sure to check airport security rules when packing any liquids so you won't have to tearfully part with your favourite beauty products. 
8. Snacks
For longer flights, airlines will typically provide you with a meal or two. However, it's more than likely that you'll be itching to munch on something in between, so bringing your own snacks will be a tremendous help when the hunger kicks in. Look to healthier snacks like fresh fruit, nuts, popcorn and crackers in order to stay full for a longer period of time. 
9. Medicine
It goes without saying that packing your essential medication for any trip is important but it's wise to take some of them on board as well. Anything can happen during your flight - headaches, dust allergies, stomach issues - you just never know. If any of these situations do occur, you'll be more than thankful that you have some form of medication to control or fix your troubles.  
And there you have it! With this list of travel essentials, you can now go forth on your long journey to a far away destination smoothly without a hitch ?