With beautiful and scenic views, there is absolutely no question as to why Lake Toba is one of the most famous destinations in Indonesia! Located in Sumatra, it is the largest volcanic lake in the world. If you'd like to imagine the scale of it, the lake is SO huge that it can fit the whole of Singapore in it (also known as Samosir Island) Mind-blown! Let's look through some of the reasons why you should stop, drop and roll... all the way to Lake Toba?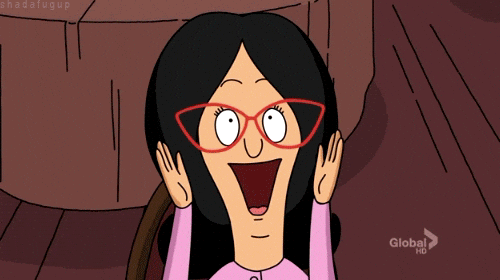 Credit: giphy
1. Embrace the Warmth of the Batak People
Credit: Dan Lundberg on Flickr
One of the reasons for the peaceful vibes on Lake Toba is definitely due to the friendly locals! The Batak people are very welcoming, and they love to showcase their culture through their various performances☺️
Credit: pegasoreise on Flickr
The locals here are also known for being fiercer than other Batak people in the region. They have a reputation for being fierce warriors before they were colonized by the Dutch!
2. See a Lake inside a Lake
Credit: Yulin Masdakaty on Flickr
Wait, what? Is a lake inside a lake even possible? Yes it is! Lake Sidihoni is famous for being a lake within a lake and it's surrounded by green hills and pine trees. Located on the west side of Samosir Island, it is no wonder that Lake Toba is unique on its own. A lake-ception indeed?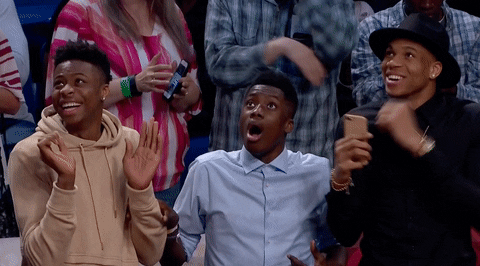 Credit: giphy
You might have to ride the motorbike and trek a little to be able to reach Lake Sidihoni. Trust us, the breathtaking view is worth it?
3. Breathtaking Views
Credit: Johnson Ringo on Flickr
Let's not forget the dramatic landscapes that will take your breath away at Lake Toba! Get ready to inhale the fresh air at the peak of Pusuk Buhit. Not only that, you can pose with the lush green hills at your feet! Or for a bonus shot, wait till sunset for that picture perfect moment?
Credit: Ronald Tagra on Flickr
You can also hike up the stunning Sipiso-piso waterfall. It is the tallest waterfall in Indonesia, where the water travels from an underground river into a deep gorge. How cool is that??
4. Just Keep Swimming (and Fishing!)
Credit: Jelajah Sumut on Flickr
Visit the Binangalom waterfall, a popular tourist attraction where you can swim and fish in the waters! You can also purchase nets and poles for your fishing adventure?
#HHWT Tip:
Ask the locals to get the best fishing experience. After all, we did mention that the locals are friendly people!
5. Water Sports
Credit: Chop Chop Foodies
The thing about sea sports is that sea water burns your eyes! But Lake Toba is your absolute solution?  There's a wide range of water sport activities on Samosir Island including jet skiing, banana boats and kayaking. Play your hearts out on clear and stunning lake waters that will definitely leave you wanting more!
Credit: Chop Chop Foodies
6. Natural Hot Springs
Credit: Deep Goswami on Flickr
After the rough and bumpy rides, enjoy some healing time at the hot springs. One recommended spot is at the foot of Mount Sibayak! Warm sulphur water helps relieve rheumatism and removes all of your stress. What's even better is that the entrance fee is only S$0.30!?
Credit: @siregarsonya on Instagram
Check out Aek Rangat which is located outside of Panguruan on Samosir Island. Not only are the hot springs here extremely hot, but you can enjoy the view of Lake Toba from there is equally hot!
7. Cool Rides
Credit: opheliamorada on Flickr
When water and scenic lake views are all around you, boats are the main mode of transport. Treat Lake Toba as the Venice of Asia!
Credit: cometolaketoba on Instagram
When on land, motorbikes, scooters and bicycles are the best way to get around. As the island is generally untouched, the roads are not neatly paved like in cities, and wild animals can appear anytime. For those who prefer four wheels than two wheels, private cars are also available.
8. Experience Local Culture
Credit:
123_456
on Flickr Check out the talented locals perform traditional Batak dance and music at the guesthouses or the Batak Museum. They play music with an interesting mix of modern and ancient instruments. You can enjoy the Sigale Gale puppet performance while you're at it too! It was traditionally performed at funerals, but is now commonly used in dance performances today.
Credit: Steel Wool on Flickr
Experience the traditional weaving of the Batak cloth, the Oluf! They are entirely handmade with traditional tools and the locals use it to wrap it around their head to keep the sun off. Plus point, it will also make a great souvenir! You can find them at Lumban Suhi-suhi Village or Buhit Village?
9. Visit an Ancient Batak Village
Credit: Marie on Flickr
Here at the Ancient Batak Village, you'll be able to see the remnants of the Toba Batak kingdom which still stands today. Learn more about the cannibal rituals and Batak culture! This includes stone chairs in Ambarita that were previously used for gory executions?
Credit: B10m on Flickr
Tomok village also contains stone remains and ancient tombs. Check out the traditional Batak houses that was home to the late king Sidabutar, called Rumah Bolon.
#HHWT Tip:
 As these places are usually in remote places, talk to a local guide to bring you there!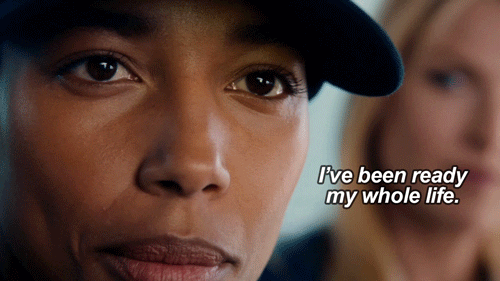 Credit: giphy
So there you have it! If you're ready to start planning your next adventure, Lake Toba is definitely the place to be?