Rolling green pastures, towering Swiss mountains and serene streams weaving through valleys dotted with traditional Swiss houses – that's probably what first comes to mind when we think of Switzerland. As dreamy as those mental images of Switzerland may be, though, they definitely pale in comparison with seeing Switzerland's breathtaking sights first-hand 😍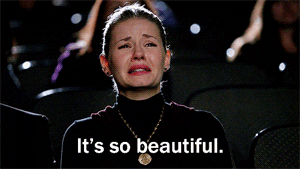 Credit: Giphy
Switzerland itself is a vast country, so if you're planning to visit but if you haven't got a clue where to go to catch the most stunning alpine views or have the best experiences of Swiss culture, we've got you covered! Here's 9 of our favourite must-see sights in Switzerland that'll leave you breathless with awe 😊
Interlaken
Sandwiched between the brilliant blue Swiss lakes of Lake Brienz and Lake Thun, Interlaken easily tops our list as the most beautiful Swiss town we've ever seen, for the sheer beauty of the natural scenery around it.
#HHWT Tip: Interlaken is also one of the most Muslim-friendly towns in Switzerland, with halal food everywhere and even Muslim-friendly accommodations aplenty!
1. Scenic Swiss villages: Grindelwald & Lauterbrunnen
Nestled between sweeping valleys and framed against the breathtaking backdrop of the Swiss Alps, the quaint little Swiss villages of Grindelwald & Lauterbrunnen near Interlaken are the very definition of Switzerland that you've always pictured.

Credit: @davidbirri on Instagram
In fact, exploring these villages will feel as though you've stepped right into a postcard of Switzerland because of the otherworldly beauty of the majestic mountains flanking the town!
Situated on the circular route from Interlaken up to the Jungfraujoch mountains nearby, most travellers visit both villages on their way up or down from Jungfraujoch, but be sure to take your time wandering around here to really soak in the awe-inspiring scenery.

Credit: Bo Stern on Flickr
If you'd rather not squeeze all that stunning natural scenery into one day, you can always stay overnight here at one of the affordable accommodations scattered across both villages. After all, it's not every day you get to open your door and be greeted by mile-high waterfalls and picturesque Swiss houses right outside!
#HHWT Tip: If you're visiting in the summer, Lauterbrunnen offers more picturesque sights thanks to the towering Staubbach Falls in it. In winter, though, it's Grindelwald that's the more gorgeous of the two since it transforms into a veritable winter wonderland that proves popular with skiers from all over the country!
2. Jungfraujoch: The Top Of Europe
No visit to Interlaken will be complete without going up to Jungfraujoch and seeing for yourself the magnificent 360 views of the surrounding glaciers you'll find here.

View of the Sphinx Observatory (top left) and the Top of Europe building (centre left) from Jungfraujoch Plateau. 
Affectionately known as the Top of Europe, it boasts the highest railway station in all of Europe, one of the highest observatories in the world (the Sphinx Observatory) AND the highest Lindt chocolate shop in the world 😱

Surreal views from the Jungfraujoch Plateau. 
You'll find the best views (with subzero temperatures as low as -20 degrees, to boot!) at the Sphinx Observatory, and the Jungfraujoch Plateau.
Walking on the Plateau itself is a particularly unforgettable experience: the views of the Aletsch Glacier spreading out beneath you will leave you speechless with their otherworldliness. It almost feels as though you're on a completely different planet!
Needless to say, the classic "been there, done that" shot at the Jungfraujoch Plateau is a definite must-do. How else can you proudly show your loved ones that you've conquered the top of Europe? 😉
Halal food: Self-serve restaurant at Jungfraujoch
With temperatures as low as -20 degrees here, your appetite's bound to grow exponentially. Don't worry: halal food is available at the self-serve Restaurant Alesch on Jungfraujoch!
Though the only halal meal available here is the chicken curry meal with rice, the servings here are huge and will definitely keep your tummy filled. You'll even get to enjoy the view of the surrounding Aletsch Glacier as you dine!
#HHWT Tip: The halal meal at Restaurant Alesch is clearly marked with a "halal logo" on the menu, so there's no need to worry about getting your order wrong! 😊
3. Lake Brienz
Being a town whose name translates into "between lakes", Interlaken doesn't just make the perfect base from which to explore the Swiss Alps–the twin lakes of Brienz and Thun are also some of Switzerland's most beautiful all year round.
If we really had to choose, Lake Brienz wins our vote for the most gorgeous lake in Switzerland. Even to the naked eye, the gleaming crystal-clear water here astounded us with its remarkably bright shade of emerald-turquoise. It was love at first sight with this one 😍

Tranquil scenes on a quiet winter morning on Lake Brienz. 
In the summer, popular cruiseboats trundle along the lakes, taking passengers from one end of the town of Brienz to another for some unforgettably awesome lake views right from the top deck. In winter, astonishingly enough, the water retains its distinct azure hues and provides the perfect setting for a quiet lakeside stroll to admire the flawless scenery all around 😍

Wooden sculpture along Lake Brienz.
#HHWT Tip: Brienz is also famed for its wooden sculptures, so you'll find several amusing life-size wooden figures scattered across the lakeside promenade, making for some pretty good photo opportunities!
Halal food nearby: packed lunch from Interlaken West Station
We weren't kidding when we said halal food is everywhere in Interlaken, and the best example of this is Interlaken West station, where you'll find AT LEAST five or six Muslim-owned eateries here.
We spotted the first one before we even left the station – Bruno's Pizza is located within the train station itself and offers Turkish and Mediterranean cuisine along with (obviously) pizzas!

Bruno's Pizza, Interlaken West Station.
Right across the street from the station, you'll also find a Kashmiri restaurant, another Turkish eatery, as well as a couple more Indian Muslim eateries right next to one another, all of which offer steaming hot plates of good old halal meat at affordable prices.
4. Harder Kulm
Few things can steal a person's heart as uninterrupted panoramic views can, but when you're at the Harder Kulm viewpoint overlooking Interlaken, it's a whole different ball game altogether 😍

Credit: Kosala Bandara on Flickr
Interlaken's spectacular mountain peaks (Eiger, Monch and Jungfrau) and lakes (Lake Brienz to the left, Lake Thun to the right) come together for some truly spectacular and unbeatable surrounding views from the Two Lakes Bridge right next to the Harder Kulm Panoramic Restaurant.
For the thrill-seekers amongst you, there's a small strip of glass on the floor here if you're curious about what it would feel like to be suspended more than 1.3 kilometres above sea level 😉

Credit: lin Judy on Flickr
#HHWT Tip: Harder Kulm is closed during the winter, so if you're planning to visit around that time, be sure to check in advance before you head over!
Halal food nearby: Harder Kulm Panorama Restaurant
For a dining experience unlike any other, tuck into the sumptuous halal meals available at the Harder Kulm Panorama Restaurant and drink in all of the surrounding Swiss natural scenery as you refuel yourself.

Credit: lin Judy on Flickr
#HHWT Tip: Call in advance to make a reservation and request for the halal menu so the restaurant can prepare your meals in advance using halal-certified meat! Vegetarian options are also available here.
Lucerne
If Interlaken is known for its serene Swiss countryside vibes, Lucerne marries the grandeur of a historic yet cosmoplitan city feel with utterly gorgeous natural scenery, giving it the best of both worlds. It's no surprise that hordes of tourists descend upon the city all year round!
5. Lake Lucerne
Not only is the sprawling Lake Lucerne the fourth largest lake in Switzerland–what makes it particularly unique is that it lies just across the street from the Lucerne Main Train Station and Lucerne's quaint Altstadt (Old Town.)

Credit: llee_wu on Flickr
Summer days in Lucerne are best spent on the popular cruiseboats that sail regularly across the lake, offering commanding views of the many surrounding mountains, including Mount Pilatus and Mount Rigi.

Lakeside strolls along Lake Lucerne on a beautiful winter day. 
#HHWT Tip: For the classic Swiss cruiseboat experience, be sure to hop onto the vintage paddle-wheel steamer cruises that operate here! Do check boat schedules in advance, especially if you're visiting in winter.
6. Kappelbrucke & Spreuerbrucke
While the exact date on which the city of Lucerne was founded is still hotly contested today, the fact remains that the city's centuries-old charm is perhaps one of the most endearing aspects of the city itself to travellers.
That said, even if you're not a history buff, the iconic historic wooden bridges of Kapellbrucke and Spreuerbrucke are still worth checking out, especially since they're so conveniently located just 5 minutes from the Lucerne Main Train Station.
Both bridges are characterized by the unique, triangular 16th and 17th-century paintings in their roofs which were initially installed in order to tell the history and culture of Lucerne.

Triangular paintings in the interior roof of Kapellbrucke. 
Today, many of the paintings have unfortunately been removed because of old age or freak accidents that destroyed them, but the paintings that are still intact will still give you a pretty good idea of the bridges' original condition when they were first built all those years ago!
Halal food nearby: Little Istanbul at Lucern Main Train Station (5-7mins walk)
If you're rushing to catch your train or just need a quick grab-and-go meal to sink your teeth into, Little Istanbul, situated along a row of grab-and-go eateries on the basement floor of the Lucerne Main Train Station, is a total life-saver.
Serving piping hot, plump, kebabs of various varieties, it's the perfect fodder to keep your tummy filled while you're on the move! Alternatively, you can take your time to finish your meal at the standing tables just in front of the eatery.
7. Mount Titlis
Lucerne has no shortage of local mountain excursions to choose from to put the cherry on top of your Swiss adventures, but you really CAN'T miss out on Mount Titlis while you're here.

Views from the cable car ride up to Mount Titlis. 
Home to the first revolving cable car ride in the world AND the highest suspension footbridge in Europe, the astounding 360 views of the alpine glaciers around you will certainly take your breath away 😍
For the more lion-hearted travellers out there, crossing the Titlis Cliff Walk is an absolute must, especially since the views that await you at the end of the walk are so breathtaking they're worth crossing ten entire cliff-walk bridges!
Halal food nearby: Panorama restaurant group dining (must book in advance)
Similar to Jungfraujoch, if you find youself feeling famished after all that bridge-crossing, climbing, and frolicking in the snow, head to the Panorama group dining restaurant atop Mount Titlis to savour some halal food accompanied by never-ending views of the eternal snow of Mount Titlis around you.

Credit: The World on Facebook
Halal food here is only available upon advance booking, though, so remember to make a reservation at least a week in advance! There is no official minimum number of guests required to make a booking, but the restaurant generally expects groups of at least 5.
Zurich
Travelling to Switzerland without visiting the bustling city of Zurich is almost unheard of. From some of the best (Muslim-friendly!) chocolatiers in Switzerland to the most expensive shopping street in the world, Zurich will sweep you off your feet before you know it!
8. Sprungli
It's no secret that Swiss chocolates are probably the best in the world, so while you're here in Zurich, it goes without saying that you HAVE to visit Sprungli, the Rolls-Royce of Swiss chocolatiers.
Sprungli is the city's oldest chocolatier and one of the most well-established and successful family businesses in Switzerland. It's been serving its signature Luxemburgerli, artisan chocolates and cakes for almost 200 years now!

Credit: @pia_pw on Instagram
Situated towards the tail end of Bahnhofstrasse, Zurich's main shopping street, it's nearly impossible to step into Sprungli's flagship store without walking away with at least a small bag of rich chocolates in hand.
Trust us, you'll be completely spoilt for choice here. The best part? Sprungli's products are all gelatin-free, and the ones that contain alcohol are clearly marked. If you're not sure which ones though, ask the staff to help you out.
The photogenic luxemburgerli that are on full display the moment you walk into the store are their all-time bestsellers, and the flavours change according to the seasons. Alternatively, you can take your pick from the rows and rows of top-grade chocolate bars here.
There's also a cafe upstairs overlooking the square outside the store if you prefer a more relaxed dining experience savouring Sprungli's sweet treats.
Muslim-friendly food nearby: Hiltl
It might be completely unexpected, but Zurich is home to the world's oldest running vegetarian restaurant, Hiltl. Located a short 5 to 7 min walk from Sprungli along the Bahnhofstrasse, Hiltl is famed for expansive selection of vegetarian dishes available for their vegetarian buffet!
The buffet is priced at CHF4.50 per 100g, which means you pay according to the weight of your food. You'll find everything from Singaporean-style noodles to tandoori chicken and vegetarian brownies here!
If you're not feeling up for a buffet, though, they also have a la carte dining options available. Just ask the staff to help you out! 😊
Altstadts (Old Towns)
9. Old Towns in Lucerne, Zurich & Bern
One of the most fascinating things about Switzerland's towns is the fact that for every Old Town you'll encounter, you'll find a distinctly different character captured in the architecture and colours of the old buildings.

Murals on the buildings in Lucerne Old Town.
Lucerne's Old Town, for instance, is marked by vibrant multi-coloured murals that adorn the facade of most buildings in the Old Town, making it one of Switzerland's more photogenic Old Towns. Zurich's Old Town, in contrast, is characterised by calmer pastel-coloured facades.

Pastel-coloured buildings in Zurich's Old Town. 
In stark contrast, the enchanting Old Town in the Swiss capital city of Bern may look deceptively dull for its lack of colours, but don't be fooled.
Bern's entire Old Town is a designated UNESCO World Heritage Site, complete with 16th-century public fountains and 13th-century medieval clock towers that still chime today!

View of Bern's Old Town from the garden behind Berner Munster. 
#HHWT Tip: For the best views of the Old Town, head to the little garden behind the Berner Munster. If you're here in winter, don't forget to check out the Christmas market in front of the Munster as well!
Halal food in the Swiss Altstadts
The best way to explore the Swiss Old Towns is on foot, but there's no doubt all that walking will leave you ravenous. Not to worry, though, halal eateries aren't hard to come by in and around the Old Towns!
In Zurich's Altstadt, for example, head to the Rathausbrucke to find a little Muslim-owned kebab shop on the bridge which actually serves good Turkish food at more affordable rates than usual.
Since the Old Towns are often situated near major train stations, where you'll find similar kebab shops , some with in-house dining options, and some for grab-and-go meals, like Little Istanbul in Lucerne above.  
There you have it, the list of must-visit attractions in Switzerland is never-ending thanks to the sheer surreal beauty of Switzerland's natural scenery, panoramic viewpoints, idyllic towns and more. You won't even have to worry about finding halal food while you're at it! There's no time to waste, start planning your next trip to Switzerland right now!
Tags: halal food guide, switzerland, travel guide,