Travel dos and don'ts are incredibly helpful, but the greatest takeaways will always be from the life lessons learned while venturing out into the world. As I've been living the nomad life for the good part of 2017, I have many insights to share with you from my worldly learnings as a traveler - consider me a Muslim traveling sage, if you will ?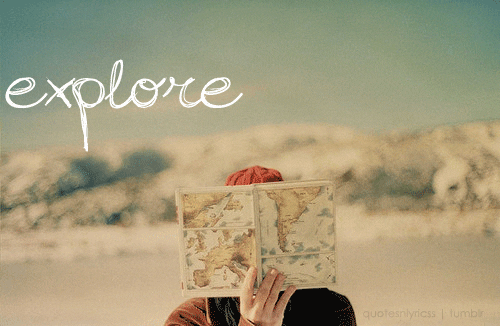 Credit: Giphy
Before I left on my journey to find my values, I was apprehensive to travel as a hijab-wearing, young woman in today's political climate; the media's portrayal of Islam hasn't exactly been the best. But with all that's been going on, I still managed to set out beyond my perceived limitations and found 9 lessons to share with you ❤️
[P.S For other inspiring lessons from a hijabi traveller, this will be an inspiring read!] 
1. Televised media isn't always a reflection of reality
In light of the recent terrorist attacks like the suicide bombing in Somalia, there's inevitable fear to be felt. It's as though every day, an explosion or shooting takes place. I get it, the fear makes sense. It's terrifying out there ? But the reality is that these occurrences are rare. Bad things make the news because they occur less often and catch our attention.
With all the anti-Muslim sentiment I'd been hearing about in the US this past year, I was afraid to travel a few hours from home to middle America some months back. All I knew about the Midwest was that people who supported racist rhetoric during the elections mostly lived there.
[P.S Find out how it's like to travel to America through the eyes of a Muslim traveller] 
Traveling solo as a hijabi didn't seem like the best idea, but I went anyway. I found that, although I was an obvious standout from the seemingly homogenous community in the city I was in, people were not as hateful as I imagined. They were courteous. In a short time, my perception changed and feelings of fear faded.
Credit: blackwashers on Instagram
A kind stranger happily gave me direction to capture this perfect shot, which warms my heart ?
Credit: picturemecandid on Instagram
2. We tend to be most confident in our skin (and hijabs and beards) as travelers
There's so much truth to this. As a traveler, life feels like a clean slate. We're removed both physically and mentally from our every day and that allows us to zoom out of our individual lives and no longer pigeon-hole ourselves. Our limiting self-beliefs don't hold weight because life becomes limitless. The mental traps are unlocked and life just flows.
Credit: samuel_celotto on Instagram
Particularly, our uncomfortable beliefs on traveling as a Muslim become less real. As a hijabi, being able to get through the extra security check or making friends with complete strangers on flights with a simple smile has made me more confident in my faith and overall being. Because I could get past my fear of travelling in the #MuslimBan era and a few TSA pat-downs, I've learned that nothing is as daunting as it may seem even if you have a few obstacles thrown your way ?
Credit: meeyatunnun on Instagram
3. There are significantly more good than bad people in the world
The modern-day human brain thinks that it has tons to fear. I'm sure this comes from our consumption of media and its obsession of highlighting everything bad that happens in the world. And so, we're conditioned to think there must be an incredible number of bad people who do bad things while the good people who are doing good things are few and far lesser. That's not true.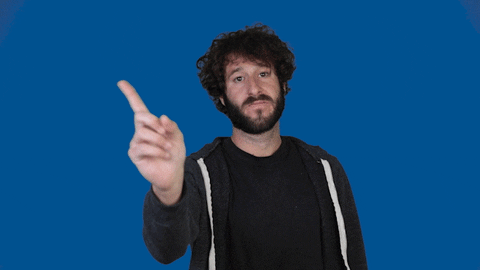 Credit: Giphy
I was in Oman last spring, driving my rental through a less touristy area of the country. It was the middle of the night. I realised my gas tank was nearing empty. I pulled over to a gas station ready to ask for a fill up. As I rummaged through my wallet, I saw that I had absolutely no money left. The attendant knocked on my window, prepared to ask how he can help me, but before he can say anything, I asked if he'd accept a credit or bank card, signalling my cards to him.
Not knowing any English, he nodded his head "no". I panicked. And I'm sure he noticed my facial expressions because immediately after, he nodded his head "yes" gesturing that he will fill the tank up without payment!
[P.S Read these 9 lessons from a humanitarian worker and the beauty behind travelling for others] 
He expressed in what I understood to be Urdu and some sign language that he'd cover the cost. His kindness was beyond me! But I knew, just from what I've read about employment and wages in Oman, that he was barely making enough money to get by. Instead, I saw a fairly decent car pulled up to my left, ready to fill up their gas tank. I went over to explain the predicament I was in with minimal English and without hesitation, they so graciously covered my fill-up cost. Just in that one experience, I found two incredibly kind souls willing to help me solve my problem!
What I've learned is that no matter where I go, there are always people ready to gift their kindness. And that could mean helping a traveler who is low on cash at a gas station, guiding a lost tourist in the right direction or even smiling warmly, making you feel at ease ?
4. Travel makes people less racist
If you're choosing to leave a place of familiarity to explore a place of unfamiliarity, your frame of mind becomes more flexible and inclusive. Eventually, you find that people are the same everywhere. There's actually very little human difference between you and someone who lives thousands of miles away in a small village-town. And the differences that do exist, for example language and tradition, become something to celebrate instead of something to look down upon.
Credit: theeverydayemma on Instagram
[P.S These 6 reasons will tell you why travelling is indeed the best way to get out of your comfort zone!] 
This is why I love the concept of Hajj. Muslims all around the world, from all walks of life, socioeconomic backgrounds, cultures and traditions travel to this melting pot where everyone is the same with one purpose - to seek God. In this one spiritual experience, racism is shattered and diversity is accepted with open arms ?
Credit:abdelrahmanm on Instagram
5. People are genuinely curious about Islam and Muslims
While on a packed train in Switzerland, a local sat across from me. I wondered if she was uncomfortable to be sitting in front of a Muslim. About five minutes into the journey, she made eye contact and asked me where I'm from. That sparked a cordial exchange between two complete strangers. 
Credit: Luke Milliron on Flickr
As we continued talking, she mentioned an interest in understanding my lived experience as a Muslim in America, especially during my country's current leadership. I was pleasantly surprised to see where this exchange led us: the values we derived from faith, upbringing, and life's experiences became an insightful conversation between two women. 
Credit: Keno Photography  on Flickr
This type of exchange happened more than a couple of times during my travels, which made me believe more than ever that people are curious about the unfamiliar and are willing to have dialogue, which most likely lead to thoughtful discussion on a myriad of topics.
Credit: storyofbinta on Instagram
6. Exchanging "Salaams" with random Muslims feels like home
As a traveler in a non-Muslim country, feeling alienated is completely normal. As everyone around you looks and speaks differently from you, you can't help but experience otherness. And you hope that in the sea of things to do, food to eat, and people to interact with, you're able to find something that's reminiscent of home ?
In that moment you're walking down the street, feeling like a stranger, a kind "Salaam" or greeting directed toward you makes all those feelings of unfamiliarity vanish and you finally find home. The brotherhood and sisterhood that comes with Islam is overwhelmingly beautiful and you'll be sure to experience it abroad, no matter where you go.
[P.S These 8 things are what nobody tells you about travelling as a Muslim] 
Credit: deenlyfe on Instagram
In the village of Bellagio on Lake Como, Italy, my sister and I were on the search to find affordable, delicious eats and a place with great Wi-Fi service. We walked off the beaten path to find a humble pizzeria overlooking a beautiful scene of Lago di Como.
Credit: sara_laura16 on Instagram
As we entered the shop called La Bellagina, the man behind the counter extended his "Salaam". We returned the greeting and felt gratitude to have met a Muslim on Como, serendipitously, who happened to own a pizzeria. In that moment, we felt incredibly connected and at peace in a place that quickly felt like home.
#HHWT Tip: Check out the Muslim-owned La Bellagina Ristorante Pizzeria when you're in the area:
Address: Via Aureggio 6 22021 Bellagio, Italy Contact: +39 031 950456
7. Somehow, the universe will bring you ease and smiles through sweet surprises 
Honestly, traveling sometimes place you in tricky situations like running out of gas in a foreign land with no money or realizing your visa expires one day before your departure so you're stuck for longer than you'd like or having no luck with halal food. These things happen. In the process, the universe brings you out of your difficulty through kind people, reaffirming that God does have our backs and the world is a good place!
Credit: IIOC Masjid Omar AlFarouk on Flickr
While in Croatia, my family and I made reservations at a nice restaurant in Pula. Excited to eat, we ordered all the seafood and vegetarian items off the menu. Asking for halal food in this part of the world seemed silly because there weren't any visible Muslims in the area ? The waiter after taking our order, ran to a door that led to the kitchen.
About 10 minutes later, he came back with something in a wrap. He explained that the chef could prepare us halal meat if we wanted and gestured to the halal label on the wrapper. I melted. He saw that we were covered, assumed we were Muslim and offered us a halal alternative to our under-the-sea order. It was the sweetest surprise ?
Credit: picturemecandid on Instagram
8. Travelers' duas (prayers) come true
This is my favorite lesson! There's something special about a traveler's dua that has me in awe of our Creator. Somehow, the little prayer you make when you're miles away from home finds itself manifesting into reality right before your eyes.
Credit: Andrea Moroni on Flickr
[P.S Read on for incredible lessons from our Prophet Muhammad that will change the way you travel] 
While in Afghanistan earlier this year, I was looking to make a visit to Dahla Dam but there were few opportunities to do so. Each time I tried, I'd learned the roads were blocked or it was unacceptable for families, especially women, to venture to the area at certain times of the day (Kandahar is pretty conservative). I let the idea go, though I made a small dua in my heart, hoping to visit before I left the country.
Credit: Canada in Afghanistan on Flickr
Weeks went by and I didn't think much about the dam. The day before my departure, my uncle, who knew nothing about my hopes to visit Dahla, woke the household up and said that he'd like to take us on a small trip somewhere. Less than 24 hrs to my flight out of the country, I saw that God so generously accepted that small dua I made weeks before and brought me to Dahla Dam under pleasantly surprising circumstances. It was a Muslim traveler's miracle – for me at least!
Credit: modeststyleguide on Instagram
There are so many more examples, big and small, where I found that the dua I made as a traveler was answered with crystal clear clarity, sometimes to my liking and other times not. Yet, always guided directly by God. And so, I'll say it again: traveler's duas do come true!
Credit: girlwiththepinkhijab on Instagram
[P.S Check out our list of traveler's must-have duas that will keep you safe on your journey!]
9. The world is a small place
One of the greatest lessons is the realization that the world, while magnificent, isn't as big as we think it is. Every place and person is somehow connected. There'll always be a sense of familiarity in something – be it the smile of a stranger, "salaam" of a random passerby, sight of a group of school children or a sign for the local mosque– it all makes the world a smaller place.
Credit: picturemecandid on Instagram
I was in Canada this summer for a friend's wedding and made a trip out to Centre Island. My host and I were walking around when I saw a familiar face – someone from my hometown community hundreds of miles away! We happened to cross paths while on the same island in the same city at the same time! I couldn't believe it! So, in a more literal sense, yes, the world is indeed a small place and you never know who'll you'll run into.
Credit: AFS-USA Intercultural Programs on Flickr
And beyond this, there are even more lessons out there for you to learn and live by.
In all my 2017 travels, I found that my own fears were the only thing standing between me and where I wanted to be. From growing in confidence as a hijab-wearing Muslim, interacting with strangers about Islam, to getting lost and redirected to my path on more than one occasion, time and time again, I saw the wonder that comes from exploration and adventure. I learned that the good always outweighs the bad, people's acts of kindness are limitless and we're all connected as part of a greater human family. All praise for The One.
Happy exploring, fellow globetrotters ?
[P.S These 10 incredible destinations are what every solo Muslimah dreams of!]
Credit: mei_almusafira on Instagram
Tags:inspiration