So the travel bug has bitten you, and you're itching to pack your bags and go somewhere you've never been before. But now comes the head-scratching part: where do you go?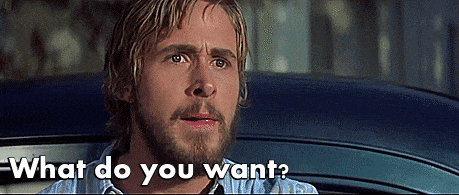 Credit: Giphy
Fret not! We've put together a whole list of places you have to visit at least once in your lifetime. Better yet, all of the destinations on this list are muslim-friendly! You'll be booking that flight ticket before you know it ? P.S. Have you been to any of these destinations before?
Share your experiences with other Muslim travellers all over the world by leaving a review on our website
!?
With
flight tickets being so cheap
, there's certainly no better time to visit London! The heart and soul of the U.K., London is one of the most visited cities in the world, and for good reason.
Credit: subherwal on Flickr
From grand old English palaces to classic multi-colour English houses, you won't run out of things to see here! ?
#HHWT Tip
: Save time by grabbing a quick meal at
these halal eateries near London's main tourist attractions
while you're out and about!
Credit: 2benny on Flickr
Take a stroll in the grounds surrounding the Buckingham Palace, or hunt for that Instagram-worthy shot in London's iconic red telephone booths.
P.S. Don't know where you can pray while in London? We've got you covered with these prayer spaces near London's tourist attractions!
Credit: @zubi_vanessa on Instagram
Once you've seen, ate, and done all you can here, why not
leave a review on our website for one of London's attractions, eateries or prayer spaces
? It goes a long way in helping fellow Muslim travellers! ?
2. Zurich
If you've ever watched a Bollywood movie and wished at some point that you could frolick around those same rolling green hills in the music scenes, Switzerland is definitely a must-visit for you.
Credit: Artur Staszewski on Flickr
Zurich, in particular, is one of the most ideal Swiss cities to visit. Being one of the most peaceful places in the world, a visit here will do wonders for your well-being ? Cruise along the serene River Limmat, admire the panoramic views at Uetliberg Mountain, or
sample some world-class cuisine at these halal eateries in Zurich!
Credit: @mag.da.lenka on Instagram
But if you're clueless about how to make the most of your time in Zurich, don't worry--
check out our Muslim-friendly first-timer's guide to Zurich
 so you won't miss anything out! ?
3. Istanbul
The vibrant warmth of this city keeps us coming back for more each time! ? With all those exquisitely decorated mosques, gardens and markets scattered around the city, there's definitely something for every traveller here.
Credit: @ahmet.erdem on Instagram
Nestled between both Europe and Asia, where else in the world can you say that you've visited both Europe and Asia in one trip just by crossing a bridge?
Credit: @ahmet.erdem on Instagram
The magnetic streets of Istanbul can be overwhelming on your first visit, though, so be sure to read our
first-timer's guide to the highlights of Istanbul
, and find out what the
must-try Turkish foods are and where to get them in Istanbul!
 ?
From its sprawling ancient palace grounds to its massive shopping districts, you don't need to be a die-hard K-pop fan to be captivated by the beauty of Seoul! ?
#HHWT Tip: 
Save yourself the hassle, money, and time of researching how to get the best of your time here and
check out our ultimate travel cheat list for Seoul!
Credit: Carolien Coenen on Flickr
By the time you finish sightseeing, shopping, and eating, you'll be 
Seoul
happy you'll want to visit here again and again! ? Don't worry about what you can eat here: there's no shortage of
halal and Muslim-friendly Korean cuisine to try here in Seoul
!
Credit: @bertobi on Instagram
If you've ever been to Seoul and loved it as much as we did, do
drop a review on our website for its attractions, halal eateries and prayer spaces!
It'll be incredibly helpful for future Muslim travellers hoping to travel to Seoul ?
Japan's cultural epicentre, the city of Kyoto is a wonderfully preserved city that is so steeped in tradition that it'll leave you breathless and amazed at every turn.
Credit: SteFou! on Flickr
Wander through the bright red arches of the famous Fushimi Inari Shrine (which was also a filming site for "Memoirs of A Geisha") or don the
kimono
and stroll past the quaint, cluttered traditional Japanese houses in the Gion district! ?
#HHWT Tip: 
Kyoto is probably the best place to help yourself to halal ramen, so be sure to
check out our ultimate guide to halal ramen in Kyoto!
Credit: Jeremy Keith on Flickr
Visited Kyoto before? Share your adventures with other Muslim travellers by leaving a review for one of Kyoto's attractions, halal eateries and prayer spaces on our website! ?
If Kyoto symbolizes the majesty of Japanese tradition, Osaka's vibrant neon streets and symphony of video game sounds pay tribute to modern-day Japanese cultural exports like anime.
Credit: Chee Kweng Teoh on Flickr
You'll be mesmerized by the sheer amount of activity in Osaka's bustling streets! While you're here, be sure to snap a picture next to the iconic Glico Man in the heart of the Dotonbori district ? But if it's so overwhelming that you don't know where to start your sightseeing, fret not:
check out the top 12 attractions to visit in Osaka
and find out
where all the best halal in the city are!
Credit: alcyone.ath.cx on Flickr
Have you been to Osaka before? Share all your best travel tips, stories and experiences with fellow Muslim travellers and
drop us a review on our website for one of Osaka's attractions, prayer spaces and halal eateries!
No trip to Japan would be complete without a visit to its biggest city! Gleaming skyscrapers, huge pedestrian intersections and (of course) some of the
best authentic halal Japanese food await you in Tokyo
 ?

Blend in like a local and hurry through the huge Shibuya Pedestrian Scramble and shop till you drop in the massive shopping district of Shinjuku.
P.S. You won't want to miss out on anything Tokyo has to offer, so be sure to check out these top 5 attractions to see in Tokyo! ?
Credit: Raymond Ling on Flickr
Don't forget to head for the nearby Kawaguchiko, where you can stroll through wide open fields of flowers and get a breathtaking view of Mt Fuji ? If you've visited Tokyo before and fell in love with it, share your thoughts and feelings about its best attractions, eateries and prayer spaces by
leaving a review on our website
and spread the love to other Muslim travellers ?
Asia's shopping paradise, the markets and shopping malls of Bangkok are bursting with sumptuous Thai cuisine and huge varieties of clothes and souvenirs: all at super cheap prices! ?
Credit: B.B. Wijdieks on Flickr
While you're at it, don't forget to try some of Bangkok's famous street food!
Check out our guide to Muslim-friendly street food in Bangkok so you you don't miss out!
Credit: Ninara on Flickr
Don't miss out on visiting the gorgeous Grand Palace while you're here. The bright golden pillars and decorations festooning the palace are sure to leave a lasting impression on you ? If you've been to Bangkok and can't get enough of it, do
leave a review on our website for the best attractions, eateries and prayer spaces
 in Bangkok to help out other Muslim travellers! ?
Auckland is probably still one of the hidden gems of travel, so this is one destination you'll get to experience without being bothered by huge busloads of tourists!
Credit: @visitauckland on Instagram
Take a scenic drive through One Tree Hill, Auckland's famous volcanic cone, and let yourself be awed by the miles and miles of greenery that surround you. We're sure this is one city that'll lift up your spirits and make your heart sing with its beauty! ?
Credit: @visitauckland on InstagramP.S. Check out these 12 Muslim-friendly eateries in Auckland for a taste of some good old Kiwi cuisine! ?
Been to Auckland before?
Leave us a review on our website on Auckland's best attractions, eateries and prayer spaces
and help fellow Muslim travellers out! ☺️ There's no end to the options on a Muslim traveller's travel bucket list, but these 9 destinations are as good a place as any to start ? Go ahead and book that ticket: your next adventure awaits! ?
Tags:travel-guide