Yes, people! WINTER IS COMING! Lucky for us, instead of battling the Night King, our only worry is making the perfect snow angels on that white fluffy snow ? If you love winter just as much as we do, you got to keep reading because here we would LOVE to introduce you to affordable ski resorts around Asia for that dream winter vacation! Best part yet – they won't break your bank ?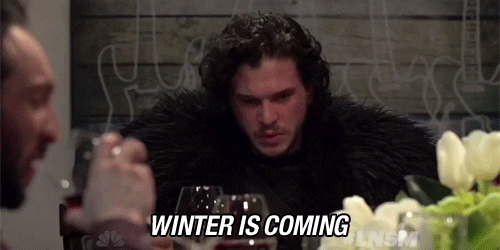 Credit:

Giphy
South Korea
1. Muju Deogyusan Resort
Muju Deogyusan Resort in Jeolla province is only 3 hours away from Seoul. So, if you want to spend your holiday skiing and still enjoy the city of Seoul, this is the place to go.
Credit: Korea Tourism Organization Malaysia on Facebook
Some of its main attractions are 'Silk Road', a 6.1 km skiing slope and 'Raiders Course', the steepest skiing slope in the entire nation! Psstt, fans of Kdrama? Boys Over Flowers was filmed here ?
Credit: andhikagodwin on Instagram
Getting there: Take a bus from Seoul Nambu Terminal bound for Muju. From Muju Bus Terminal, take the shuttle bus bound for the resort. Address: 185 Manseon-ro, Seolcheon-myeon, Muju, Jeollabuk-do, South Korea Price: A full-day lift pass costs between USD50 to USD67~
[inlinewidget id=35050]
2. Yongpyong Ski Resort
Yongpyong Ski Resort is the largest ski and snowboard resort in Korea. Having hosted a series of winter games in the past, the resort boasts 31 varieties of slopes, 15 ski lifts, 15km cross-country trail and a snow sled park.
Credit: Koreatodo on Facebook
The ski resort is equipped with all-season recreational facilities such as golf-course, swimming pool, tennis court and bowling alley to name a few. So, worry not as you'll definitely find something to do here – all year round!
Credit: Nota Perempuan Backpackers on Facebook
Getting there: Driving from Seoul to Yongpyong takes approximately two and a half hours. Resort shuttle buses are also available daily. Pickup location: Seoul and Hwenggye, Gangnung. Address: 232-950, 715, Olympic-ro, Daegwanryeong-myeon, Pyeongchang-gun, Gangwon-do, Korea Price:Full day lift pass cost around USD53~ to USD67~
3. Pyeongchang Alpensia Resort
Located in the township of Daegwallyeong-myeon, Pyeongchang, this ski resort is gaining popularity thanks to the 2018 Pyeongchang Winter Olympics. The resort offers 6 slopes of varying degrees for skiers and snowboarders to enjoy. Running as long as 1.4km, each slope is sure to give you that thrill you're looking for ☺️
Credit: Republic of Korea on Flickr
Some of the facilities you'd enjoy here are the Alpensia Cross-Country and Biathlon Sports Park, Ski Jump Lounge where you can enjoy the breath-taking view of Alpensia and shop till you drop at their Retail Village ? Oh, and skiing at night is just as beautiful!
Credit: studio506_marco on Instagram
Getting there: Driving to Alpensia from Incheon International Airport or Seoul takes approximately 2 hours Address: 325, Solbong-ro, Daegwallyeong-myeon, Pyeongchang-gun, Gangwon-do Price:Full day lift pass cost around USD70~ (Discount available for those staying in the resort)
[P.S Need more reasons to tick Pyeongchang off your bucket list? We'll let you know why you should!]
Japan
4. Fujiten Snow Resort
Fujiten Snow Resort is a popular winter vacationing spot as it is both challenging and family-friendly. Offering up to six different courses for beginners, intermediate and advanced - surely there's something for everyone!
Credit: hktoishi on Instagram
Parents can have a peace of mind as there is a safe sledding and snowboarding spot for children ?
Credit:Zuzapaatiew ซู่ซ่าพาเที่ยว on Facebook
It'll be hard to wipe that smile off their faces ?
Credit: meangd on Instagram
Getting there: Head to Kawaguchiko Station on the Fujikyuko line and take a taxi (20 minutes) to Fujiten Snow Resort. Address: Japan, 〒401-0320 Yamanashi Prefecture, Minamitsuru District, Narusawa, 富士山8545−1 Price: Ski/Snowboard Rental Set – USD40~ Sledding entrance – USD6~ Sled rental – USD4~
[P.S Aside from skiing in Japan, find out other hidden gems to explore on your visit here!]
5. Niseko Ski Resort
Located in Hokkaido, Japan, Niseko Ski Resort boasts a total of four different resorts but with linked ski area. A single pass would give you access to all four resorts. One of the resorts, Mt. Resort Grand Hirafu has been officially named as Japan's number one snow resort due to the wide array of activities offered.
Credit: MIKI Yoshihito on Flickr
A small town is located at the base of the resort where you can dip yourself in onsen and get relaxing massages ?
Credit: MIKI Yoshihito on Flickr
Featuring a total of 25 ski trails and 10 chairlifts, Niseko has been a crowd favourite thanks to its soft powdery snow - making it less painful if you fall!
Credit: zekkeicol on Instagram
Getting there:Niseko is easily accessible with many ways to get to the resort. Read more on it here. Address: Japan, 〒044-0081 Hokkaido Prefecture, Abuta District, Kutchan, 山田204 Price: All day pass is from USD40~ to USD65~
6. Kiroro Ski Resort
Spreading over two mountain peaks, Asari and Nagamine, Kiroro Ski Resort is for those who have extra cash to spend. While ski rentals and skiing itself is relatively cheaper compared to other ski resorts around the area, the accommodation is what may set you back a bit as there's not many to choose from.
Credit: silverroadjournal on Instagram
Overshadowed by more popular ski resorts nearby such as Niseko and Rusutsu, skiers would enjoy this resort as it is less crowded which also means less waiting time for ski lifts ?
Credit: journeywith_lilbuddha on Instagram
Being on the fewer crowd side, beginners enjoy skiing here as the resort also offers wide and open ski terrains.
Credit: pleappy on Instagram
Getting there: Driving to Kiroro Ski Resort takes approximately 2 hours from Sapporo. Access via public transportation is also available Address: 128-1 Tokiwa, Akaigawa, Yoichi District, Hokkaido Prefecture 046-0571, Japan Price:All day ski lift pass from USD26~ to USD50~ All day winter wear and gear set rental USD71~
India
7. Gulmarg
Gulmarg is a rare gem in the Himalayans that will undoubtedly take your breath away with its picturesque beauty. However, skiing in Gulmarg, Kashmir is not for the weak-hearted as the terrains are not suitable for beginners - to add to that, the ski lifts carry you to the highest point in the Himalaya at 13, 780 feet!
Credit: pragyamishrainstagram on Instagram
Thrill seekers, we're thinking you just found your match ?
Credit: Luke Smithwick on Facebook
Breath-taking view of Gulmarg hills calls for an Instagram-worthy shot ?
Credit: penmesta.divya on Instagram
Getting there: Driving to Gulmarg takes approximately 2 hours form Srinagar airport. Address:Gulmarg Road, Gulmarg 193001, India Price:All day ski/snowboard gear rental – USD15~ to USD55~
[P.S Find other unbelievably stunning views of Kashmir on this guide!]
China
8. Nanshan Ski Resort
80km away from Beijing, Nanshan Ski Resort is perfect for skiing and snowboarding as the snow are neither too hard nor too soft.
Credit: sebsharp91 on Instagram
It also boasts itself as one the largest and most beautiful ski resorts around Beijing! Offering everything from equipment rentals to lodging, this resort is a must go for first-time skiers as the ski slopes range from beginner to intermediate and advanced.
Credit: donghoeskapo on Instagram
Witness the spectacular view over a cup of coffee before heading back to your room ☕️
Credit: donghoeskapo on Instagram
Getting there:Return shuttle bus are available daily for USD7~ Pickup and drop-off location: Sanyuan Bridge/Wudaokou Subway Station Address: 1 Shengshuitou Central St, Miyun Qu, Beijing Shi, China Price:Entrance fee – USD3 Full day ski rental and lift passes - USD46
[P.S Is this your first time in Beijing? Don't worry, we got your perfect first trip covered!]
So, there you have it – our recommendations for affordable ski resorts in Asia for your winter vacation. Whether you are there to conquer ski slopes or roll around in the powdery white snow, rest assured you won't be coming home to an empty bank account! ?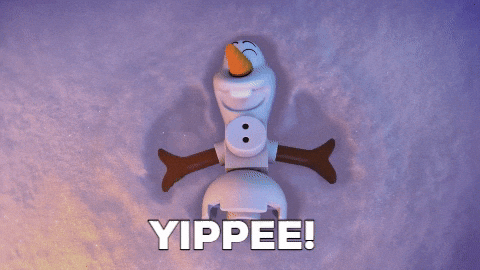 Credit: Giphy
Tags:asiatravel-guide