Hours before dawn and the night is still young; there is still much to do before calling it a night! Places that open 24-hours are real life-savers when it comes to prolonging those catch-up sessions with the #squad.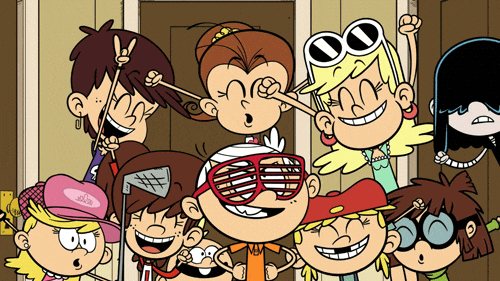 Credit:
giphy
So for those who love staying out late, fret not for here are some top picks you can do while waiting for that first glow of sunrise (and head to bed)! [inlinewidget id=29713]
Activities
1. Get pampered around the clock at g. Spa
Everyone deserves a pampering session every once in a while and with g.Spa, you can schedule one in any time of the day! Whether you choose to plunge into the hot pool, sweat it out in a sauna, or opt for a body scrub, true relaxation awaits after your visit here.
Credit: @
gspasingapore
on Instagram
There is even a recreational corner fitted with comfortable seats with a built-in monitor for you to watch cable television or movies. Plus! There's free Wi-Fi so you could bring along your laptop and do some leisure work. Treat those sore muscles in a hot tub and feel all your worries melt away!
Credit: @
singaporebridesweddings
on Instagram
g.Spa also offers a deep tissue massage to release all the knots and tension in your body as well as to improve your blood circulation. Or if your work demands you be on your feet a lot, opt for the foot reflexology to soothe those aching calves.
Credit: @
_ttbic.tran_
on Instagram
Take time out for yourself at this one-stop relaxation destination and feel refresh, renew and revitalise because hey, you deserve it! ?
Address:
102 Guillemard Road #02-02, Singapore 399719
Opening hours:
24 hours daily
2. Go prawning with your family
If a novelty activity is what you're seeking, prawning could just be for you! It sure is a very fun way to spend the time and while it can be relaxing to wait for your snack to get caught, it is also thrilling and exciting to see the prawns in the ponds hopping around to avoid your hook.
Credit: @
tomomimica
on Instagram
Depending on the prawning venue you visit, there could be freshwater and saltwater ponds for the various types of shellfish. The ponds are often replenished every two hours or so to ensure that you'll catch something for the day! Go grab a plastic chair, cast your rod and wait for some deliciousness to come your way.
Credit: @
syazelrock
on Instagram
Also depending on the venue and season, the sizes of the prawns differ. Some venues include crayfish and crabs in their ponds as well so be sure to know what you're fishing for before heading down to try this activity.
Credit: @
raynellelly
on Instagram
Nothing beats fresh seafood that you caught yourself! Sprinkle some salt and placed over an open fire and you've got yourself an awesome meal. While there are numerous prawning ponds that operate through the night, some of the popular ones are Hai Bin, Riviera and
[email protected]
+ (yep, a prawning pond in a mall!).
Outlets:
Hai Bin @ Punggol Address: 6 Tebing Lane, #01-04, Singapore 828835 Telephone: (+65) 6447 8693
Hai Bin @ Sembawang Address: [email protected], 301 Canberra Road, #01-08, Singapore 759774
Riviera 24hrs Prawn FishingAddress: 60 Punggol East, #01-11, Singapore 828825 Telephone: (+65) 6886 4998
[email protected]+Address: Bugis+, 201 Victoria Street, #07-05/06, Singapore 188067
 3. Go on a shopping spree at Mustafa Centre
Textile, electronics, sportswear, groceries and even gold all under one roof? Only possible at Mustafa Centre! This shopping haven is rarely seen without a bustling crowd of customers and for good reason too because of the wide range of goods it houses.
Credit: @
tumul_parashar
on Instagram
It'd be hard to miss this gargantuan building when you're on Syed Alwi Road!
Credit:
HelloFoto77
on Flickr
A joyous array of colours and patterns line Mustafa's textile section for silks, saris, and other fabrics! [caption id="attachment_30335" align="alignnone" width="900"]
We really weren't kidding when we said you can buy real gold here at Mustafa Centre![/caption]
Credit: @
jdogggg
on Instagram
This shopping centre may be claustrophobic especially for first-time visitors unaccustomed to how stuffed to the gills things are and the seemingly endless throngs of patrons. To avoid the overwhelming jostle, do come on a weekday or in the wee hours of the morning like 3am.
Address:
 145 Syed Alwi Road, Singapore 207704
4. Take a late-night ferry out to Pulau Ubin
Maybe you need a quick escape from the city, to see the stars litter the dark sky above or maybe you're seeking refuge in nature. No matter the reason, you can head over to Changi Point Ferry Terminal (not to be confused with the similar-sounding Changi Ferry Terminal!) and catch a 15-minute bumboat ride to Pulau Ubin.
Credit: Limau Estate on Facebook
It is almost a well-guarded secret that ferries to Pulau Ubin operate 24 hours a day. These boats will run as long as there are enough people to take across or you can pay the $36 to charter the whole bumboat if you do not want to wait. Do note there is no fixed schedule on when the boats will run/leave.
Credit: @soreq on Instagram
While this island does not boast of white sandy beaches, its authentic rustic charms will definitely lure you in and it is what makes people to visit it repeatedly. Soak in the wonder and tranquillity of this lovely island, one you can get to any time.
Address:
51 Lorong Bekukong, Singapore 499172
5. Play a game of futsal at The Cage @ Kallang
This is for those who yearn for a game with your football-loving friends but find it incredibly challenging to accommodate to everyone's differing schedules. Maybe in the next group chat, suggest an odd timing of say, 2am?
Credit: @bemska on Instagram
Introducing The Cage – an indoor soccer arena that also doubles up for indoor cricket. You can even book the venue for sports-themed birthday parties and host corporate functions. This 24-hours facility is suitable for you to play futsal any time of the day without worrying of causing excessive noise to sleeping neighbours.
Credit: @young_areu on Instagram
The Cage features 6 5-a-side pitches, each measuring 25 meters by 15 meters and all carpeted by FIFA 2-star artificial turf so you can use either your football boots or turf shoes. You may even engage in other sports besides futsal, such as archery and floorball! Time to stretch those muscles and win a game or two over your pals!
Address:
 28 Jalan Benaan Kapal, Singapore 399635
Telephone:
(+65) 6344 9345
6. Get your cardio on at Anytime Fitness
With 24/7 access to any of the Anytime Fitness gyms island-wide, you can now go for a workout on your terms. No more rushing after work/school or even be nervous about a crowded gym if you go at more obsolete hours. No more excuses to not hit the gym, friends!
Credit: @
kobe_pli_cated
on Instagram
Branding itself as a neighbourhood-style fitness club, it is never more convenient to locate an outlet whether it is near home or work. Time to put those running shoes on and shed the food baby we're still carrying from Eid two months ago ?
Credit: Anytime Fitness Buangkok on Facebook
There are 38 outlets total in Singapore. For the full listing,
click here
!
Food
A late night out with your pals is not complete without some supper, now would it? No longer are you limited to McDelivery or instant noodles for those 2am hunger pangs for these eateries welcome patrons till late in the AM.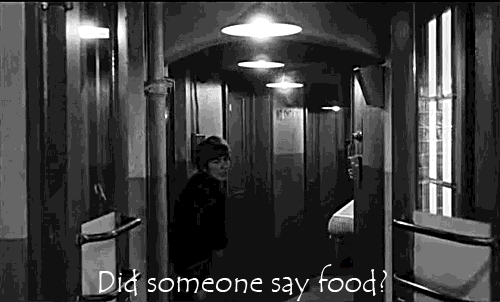 Credit:
giphy
8. Dine on local fare at Encik Tan
Sprinkled island-wide are the popular Encik Tan outlets which offer hearty halal-certified Chinese hawker food with staples including fishball noodles, fried kway teow, laksa and wanton noodles. Encik Tan's wide selection means there's something for everyone!
Credit: @vincentfoodstagram on Instagram
While only some of their outlets operate 24 hours, the one at Bugis+ offers an exclusive Western menu that cannot be found elsewhere! So on top of the already scrumptious spread of local delights, there are also options like fish and chips (breaded dory fillet fried to golden perfection with a side of fries and slaw) and chicken chop (grilled chicken thigh topped with brown sauce and served with fries and slaw).
Encik Tan @ Bugis+ Address: Bugis+ Mall, 201 Victoria Street, #01-02/K1, Singapore 188067
Encik Tan @ Our Tampines Hub Address: 51 Tampines Ave 4, #01-12, Singapore 529649
9. Host a feast at Mas-Ayu Restaurant (Muslim-owned)
If you're looking to share a meal with your best buds, Mas-Ayu Restaurant with their plethora of Malay and Thai dishes is where you ought to be! This nasi padang eatery serves up delicious fare like the tender lauk daging merah, crispy fried squid fritters and sour and spicy tom yum soup where you can order to share among friends. Aside from all that, fresh seafood dishes like steamed fish are also available between 4:30pm and 3:30am.
Credit:
Sri Ernawati
on Facebook
Of course, the various types of nasi goreng and mee goreng are available a la carte if you prefer to dine simply.
Credit: @
nooroolovelove
on Instagram
Address:
55 Upper East Coast Road Singapore 455215
BONUS!
These places are not open 24 hours, but they operate till late enough that we decided to put it in as a bonus just for you!
9. Aim for strikes at Orchid Bowl @ SAFRA Punggol
The perfect indoor family activity – bowling! But forget the usual uninspired bowling alley with its bright fluorescent lights and run-of-the-mill scoreboards. O
Credit: @
zulfadlyashburn
on Instagram
Over at Orchid Bowl @ SAFRA Punggol, you are treated to a new experience of cosmic bowling. Think luminous blues and fun music pumping you up before each turn! The new computerised system at this bowling alley means it has a variety of innovative on-lane entertainment unseen anywhere else.
Credit: @
vigneswaridas
on Instagram
A feature of the personalised animated scoreboards offered here is that bowlers can snap their picture using the build-in camera Bowler Console to put their own faces up on the scoreboard next to their names! There are also games you can play up on the scoreboard depending on the number of pins you down during your turn!
Credit:
SAFRA
on Facebook
This outlet is super chic and modern with its purple detailing and abundance of comfy cushioned sofas. Add cosmic lighting and fun music blasting in the speakers, what you'd have is ultimate bowling fun!
Address:
9 Sentul Crescent, #05-03, Singapore 828654
Opening hours:
 Sun to Thurs, Public Holidays: 10am - 1am; Fri, Sat & Eve of Public Holidays: 10am - 3am
 10. Be spoilt for choices at Spize Supper Club
Eastsiders would concur that supper at Simpang Bedok is a common occurrence especially for those foodie friends who are always hungry (we all have one of them, right? ?). And Spize Supper Club is a popular restaurant amongst the stretch of halal eateries in the area.
Credit: 

[email protected]

Valley on Facebook
A sharing platter of deliciously grilled satay would keep those late night chattering with the pals coming!
Credit: @joeynlh on Instagram
Spize boosts of a comprehensive menu raging from Thai food like pineapple rice to tom yam soup, Malay-Chinese fusion like hor fan noodles and beancurd hotpot as well as Western staples like burgers and steak. If you're truly feeling peckish, their nasi goreng Pattaya is said to be a fan-favourite – fried rice with chicken chunks enclosed in a thin omelette and drizzled with a sweet chili sauce. YUM!
Spize @ Simpang Bedok Address: 336 Bedok Road, Bedok Shopping Complex, Singapore 469512 Telephone: +65 6337 7493 Opening hours: Sun to Thurs: 12pm – 2am; Fri, Sat & Eve of Public Holiday: 12pm – 3am
Spize @ River Valley Address: 409 River Valley Road Singapore 248307 Opening hours: Sun to Thurs: 12pm – 5am; Fri, Sat & Eve of Public Holiday, 12pm – 6am
11. Slurp on some delicious broth at The Ramen Stall
While The Ramen Stall does not operate 24-hours, its doors remain open till six in the morning and is certainly welcoming of those who are nocturnal. So come get your fix of halal-certified Japanese food!
Credit: @relieanaramlee on Instagram
The famous Volcano Ramen is sure to whet your appetite with its spicy chilli paste in a flavourful chicken broth topped with various condiments. If you're brave enough to take the heat, go for the formidable third level of spiciness which is sure to make you sweat out some of those calories!
Credit: @
The Ramen Stall
 on Facebook
The Ramen Stall also offers a range of other Japanese food like grilled items, soba noodle, sushi and fresh sashimi – everything that would make you go "
OISHII
!" ?
Address:
787 North Bridge Road, Singapore 198755
Telephone:
(+65) 6655 0800
Operating Hours:
Mon to Fri: 5pm – 6am; Sat, Sun & Public Holiday: 12noon to 6am And there you go! 11 places to explore with your friends and family in the wee hours of the morning should you feel like staying out late. Whether you choose to work up a sweat playing futsal or start on an early meal of the day with those 24-hours eateries, there is always something to do in Singapore no matter the time! [inlinewidget id=29343]