Light up your Diwali with these festive treats! If you're a fan of learning other cultural traditions and trying out their customary cuisines, this list might just satisfy you. This Diwali, end your meal on a sweet note with a deliciously sinful array of truly Indian desserts. While you're drooling over them, learn a thing or two on India's rich culture. Let these delicacies sing its way into your hearts, and you'll be begging for more next!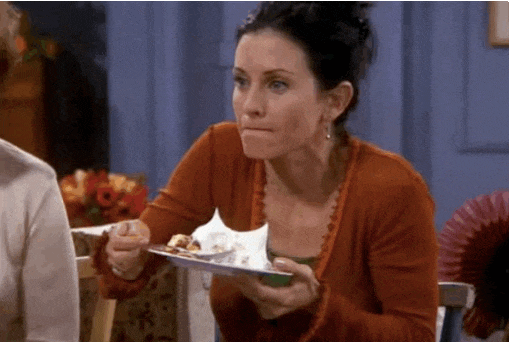 Credit: Giphy
 1. Gulab Jamun
Hail the king of Bollywood desserts - gulab jamun! Sink your teeth into the irresistibly sweet deep-fried balls made of milk solids. Soaked in rose scented syrup, this aromatic dessert is delicious on its own or with a side of vanilla ice cream. Add a dash of pistachio or almonds to your plate and you're all ready to enjoy! The brown-red jamun balls will leave you in pure sweet bliss ?
Credit: Bharat Mirchandani on Flickr
Take a bite of the gulab jamun (or rose berry) and before you know it, you'll be eating them in twos and threes. The first batch of these were actually descendants of a fritter, and may have derived from a Persian meal by Shah Jahan's personal chef! Now, you may remember Shah Jahan as the Mughal emperor or as a romantic who built the Taj Mahal for his beloved wife ? Whether or not this actually goes down in history, we're glad this candied snack exists today!
Credit: Yelp Inc. on Flickr
2. Ladoo
Probably the tastiest medicine on the planet! Yes, you heard us right. Used for medicinal purpose previously, it's now one of the most popular desserts today. Cashews, raisins, saffron and cardamom go into making this ball-like snack. From boondi laddu (made from gram flour and garbanzo beans) to besan ladoo (chickpea flour or gram flour), it's an easy recipe for a happy tummy!
Credit:abhinavs_photography on Instagram
Bite into the coconut-filled ladoos if you're a true coconut lover and seeking for a new twist to the classic ?
Credit: danicastefanie on Instagram
3. Barfi
Soft, creamy and milky! Solid, bite-sized cubes of condensed milk will melt in your mouth and leave you wanting more. Get either the coconut or chocolate flavoured barfi, depending on your tastebuds. Crushed cardamom seeds, sugar, and milk powder on top of coconut/chocolate leaves us drooling just at the thought of it. Coated with an edible layer of silver, this richly sweet dessert leaves us with a silver lining in life ?
Credit: Tom Greenwood on Flickr
How about some mango-flavoured barfi for a change? ? Originally from north India, this recipe has been adapted to suit different regions in the country, depending on what is added. If you know Hindi, barf actually means snow, and the plain barfi actually resembles the look of it!
Credit: cookinacurry on Instagram
4. Jalebi
The pretzel-like shape treat packs some serious dose of sweetness. Crunchy on the outside, soft and warm on the inside, jalebi is deep-fried and dunked in a sweet, saffron syrup. When left to cool, it'll harden into a crispy shell. Have it cooled or served warmly in a bowl with syrup. Did you know that it's actually an Arabic treat prepared for the poor in Ramadan? Now, isn't that humbling ?
Credit: rasoi_yatra on Instagram
These brightly-coloured snack can be moulded in various shapes (pretzel, circular, figure-of-8, you name it!). What gives this its pop of colour is the use of edible orange food colouring. Finding it's still not sweet enough for you? Have it with cinnamon sugar, chocolate syrup or ice cream!
Credit: smevs85 on Instagram
5. Ras malai
Adorable-sized dumplings made from cottage or riccotta cheese, this is the dessert to cool off on a scorching hot day ☀️Like a cheesecake (minus the crust), its made of entirely milk fat and then flavoured with saffron and cardamom.
Credit: Tandoor on Facebook 
Have this chilled, with chopped dried fruits added for that extra crunch!
Credit: brijwasisweetsindia on Instagram 
6. Payasam
You'll find this at weddings, feasts and celebrations. It's so essential to Southern Indian traditions that a wedding is only blessed if this is served! It's still a tradition today for newlyweds. That's not all, it's also a dessert for those on a pilgrim to a temple in Ambalappuzha. It's said that a warm bowl of this sugary treat at the end of their pilgrimage eases the difficult journey.
Credit: Nandoo's kitchen on Facebook 
Rice vermicelli amidst a bowl of milk pudding, cashews, almonds and raisins sound like a satisfying after-hours dessert. Wondering why it's so deliciously creamy? That's because saffron and cardamom actually adds to the creamy colour!
Credit: Receitasparatodososdias on Flickr
7. Gajar Ka Halwa
Probably the healthiest dessert on the menu (kind of), gajar ka halwa is made of carrots and whole milk. Grated carrots, milk (whole or condensed) and chopped nuts are easy finds in the grocery isle if you decide to make it yourself ?
Credit: Adnan Saulat on Flickr 
Having been originated from Punjab, you can now find it even in Singapore. While it's the perfect dish to warm yourself during winter, you can still indulge this on a cold, rainy day. Imagine tucking into this - sounds like the perfect plan ?
Credit: Meri Rasoi by Nidhi Verma on Facebook 
8. Kulfi
Neither your ordinary ice cream nor common day popsicle, the kulfi is India's answer to the loveable frozen dessert! Creamier and richer, the kulfi is on par with the rest of the sweet treats on this list. While ice cream is made by whipping and aerating, kulfi simply relies on boiling the ingredients and putting the mix for freezing.
Shown here is the pistachio almond kulfi Credit: Artizone on Flickr
Strawberry, mango, rose or even eccentric flavours! You can have your kulfi any way you like it ?
Credit: @thecookingstudio_ on Instagram
India's desserts make you feel like you're walking on candy-coated land. Its never-ending list of treats will satisfy even the sweetest-tooth person you know. Learn the culture of Diwali from the foods you can find during this celebration, and you'll know why it's always a merry time when there's an Indian festive going on ?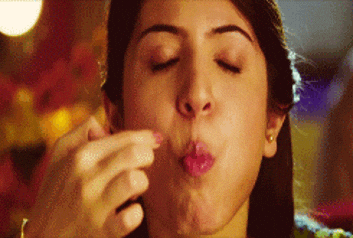 Credit: Giphy