What's the first thing that comes to your mind when you hear the word 'solo traveller'? Does your heart race just thinking about the exciting adventures you could be doing while travelling solo? If it does, you've come to the right place ?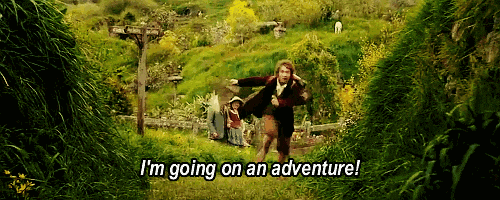 Credit: giphy
Not sure where you should head to for your next solo getaway? Here's 8 trips in Asia every solo traveller should take! P.S. With attractions, halal eateries and prayer spaces, the
HHWT Travel Planner
is all you need for your trips! The best part is you can enjoy special offers at selected eateries even when you travel ? Sign up on our platform here!
1. Hokkaido, Japan
Being best known for breathtaking views of unspoiled landscapes, there's no doubt as to why Japan is increasingly becoming more well-loved with travellers from all over the world.
Hiking, skiing and birdwatching are some of the top activities in Japan, on top of eating their light, fluffy Hokkaido cakes?
Credit: Yuichi Sakuraba on Flickr
Some lodgings are also designed with single travellers in mind, where you can enjoy their hot spring baths and Zen gardens to rejuvenate your soul!
Credit: jeongyeon_im on Instagram
P.S. If you're heading to Japan soon, make your trip planning easier by using our planner site
here 
 ?
2. Indonesia
Time to unwind by the waters of Indonesia's top islands, Lombok! Famous for its beaches and backpacking culture, solo travellers will be surrounded with warm, friendly and welcoming locals and tourists alike. This makes the destination incredibly safe, even for solo female travellers.
For nature lovers, head over to Surabaya and hike Mount Bromo!
Credit: neollene on Instagram
One of the most stunning mountains in Indonesia, you can either hike by foot or take the easy way out which is taking a jeep ride up to the top ? Need more reasons to head to Surabaya? Read all about it here!
3. Seoul, South Korea
Calling all lovers of this wonderful city! Ever wondered if you should go see your
 oppa(s)
on a special solo trip to Seoul? You'd know what our answer would be ? With an increasing number of halal food and prayer spaces (just take a look at our increasing list of Muslim-friendly places to eat in Seoul!), this is absolutely THE perfect time to visit Seoul. If you're planning a trip to Seoul soon and need a
guide
, we've got you covered!
Seoul is pretty special indeed, because it's the birth-place of K-Pop, kimchi and many other quirky trends and culture. Coupled with all-in access to traditional palaces full of history, modern buildings and amusement parks, and wonderful nature all in one place, there is much to discover about this city. And the only way to do so is to visit Seoul!
#HHWT Tip:
 Need a place to stay in Seoul? Check out some of the best places to stay
here
 ?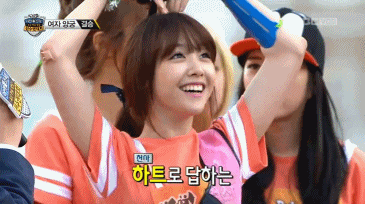 Credit: giphy
4. Thailand
You would have seen plenty of your friends posting Instagram-worthy photos of Thailand, and we think you should too ?
Credit: Edahn Small on Flickr
From Krabi to Phuket and to
Bangkok
, there's tons of activities every solo traveller could do here! Bangkok is a natural starting point and halal street food is easily available when you explore the area.
Fancy some street food? Check out our 
guide
 on sweet and savoury stuffs you should try while you're here!
Credit: Colin Tsoi
The land of smiles is not only a travel hot-spot, it is also known for its friendly hospitality and affordability! You would also have plenty of chances to make friends on the road?
5. Singapore
One of the safest places to travel to, Singapore prides itself on multiculturalism, and so Muslim travellers can be sure that halal food is easily available. There's always at least one halal stall in a food court, and Haji Lane is the go-to place for cafes of all cuisines?
Credit: Brian Evans on Flickr
The city skyline is marvellous during the day AND night, and you can basically explore Singapore easily with its efficient transportation system! Its vicinity to Malaysia and Indonesia also makes it the perfect base to explore the rest of Southeast Asia.
Credit: Michaela Loheit on Flickr
You can find the best halal eateries and prayer spaces in Singapore with the HHWT Travel Planner!
6. Hong Kong
Get ready to be blown away by how stunning and Muslim-friendly this city is! From scrumptious dumplings, plenty of halal food everywhere and lots of thrilling activities for every solo traveller to do, Hong Kong continues to be one of the most popular destinations in Asia ?
Credit: Sonu Shah on Facebook 
Nature lovers can enjoy some peace and quiet at Dragon's Back, which is quite an easy hike!
Credit: eminohk on Instagram
Away from the city's hustle and bustle, you'll still be able to see a gorgeous overview of Hong Kong from the top ? You can discover more about Hong Kong
here
!
7. Sri Lanka
Credit: jonesaroundtheworld on Instagram
Sri Lanka is a hidden gem for solo travellers, as told by some of my friends that have travelled solo there. The locals are extremely friendly and welcoming, and have proved time and again that they are great hosts to anyone that visits them!
Credit: alexbuckleey on Instagram
Explore the heart of the island nation, which is home to tea plantations, ancient cities, forest reserves and sacred mountains. At the same time, you can also choose to walk along lovely sandy beaches and lagoons on the coast?
Credit: dronepicr on Flickr
#HHWT Tip:
Support local communities and get to know your hosts by staying in an ecolodge or a homestay. It'll be worth it!
8. Taipei, Taiwan
The capital of Taiwan is both a historical site as well as a modern city rolled into one. There's the traditional night markets and temples, as well as super high-tech buildings and malls. Taipei also has day hike destinations right in the city! The wide price range also allows you to be flexible with what you want and what you need in a trip.
Credit: Jennifer on Flickr
You might think that it'll be difficult to have a holiday in a country where pork is their staple food, but don't fret! Thanks to the efforts by the Taiwanese tourism board, the number of halal restaurants and prayer rooms in hotels have been increasing. If you need more convincing to visit Taiwan,
here
are more reasons why!
Credit: giphy
There's so many places for you to explore in Asia! Depending on your budget, this list will be able to take you to all the different places that you'd like to discover ? Think we missed out on any other cities? Share with us in the comments below ?