Most backpackers consider braving train travel on a long-distance journey a badge of honour. However, not all train journeys are made equal. In many parts of Europe, travelling by train is often the best way of taking in the picturesque landscapes, and when you travel aboard more premier cabins that are suited with thickly cushioned seating and a smart restaurant car serving you freshly prepared exquisite meals, your train journey becomes a whole vacation in itself! ?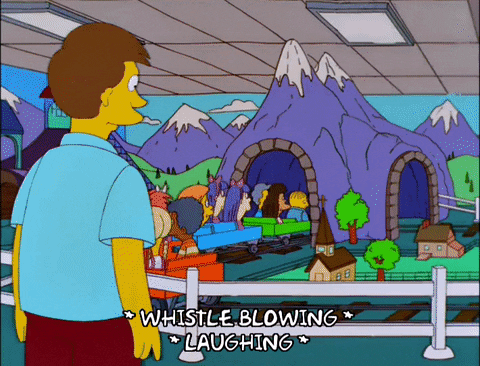 Credit: giphy
1. Golden Eagle Danube Express, Balkan Odyssey
The Golden Eagle Danube Express is undisputed royalty when it comes to long-distance European rail travel. Managed by Golden Eagle Luxury Trains, the Danube Express is an exclusive range of Europe rail tours with a comprehensive cruise package that sees to it that their discerning passengers want for nothing.
Credit: Simon Pielow on flickr
Adventurers aboard the Danube Express are those with a serious taste for luxury. Feel your worries dissolve from the moment you board this fully-escorted luxury cruise, and if you find yourself bewildered about anything, a personal cabin attendant will be on hand to attend to your every concern. ? Indeed, the one element that makes this an unforgettable voyage will be the meticulous customer service that is a signature of the Golden Eagle brand.
Credit: Simon Pielow on flickr
Every private cabin is decked out with elegant furnishing, so you can lounge in absolute comfort and security as the train leaves the romantic embrace of Venice for an intriguing journey through the Balkans.
Credit: Golden Eagle Luxury Trains
As the train curls through spectacular scenery across seven countries, there is plenty of time for you to mingle with the other passengers while fine dining in the restaurant car, or at the lush bar lounge in the evenings, or even on the magnificent off-train excursions that are all planned out for you. ? Arrive in balmy Budapest in style, and who knows- with new friends in tow, too!
Route
: Venice to Budapest, Budapest to Venice
Length of journey
: 10 days
Website
2. West Highland Line, Scotland
All aboard the Hogwarts express!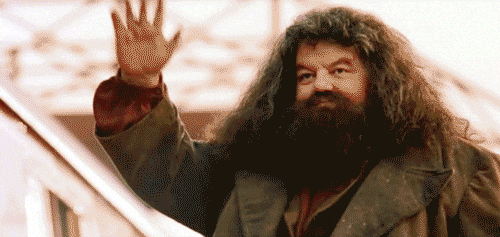 Credit: giphy
Yep, that's right! Potterheads will recognise the West Highland Line as the train that Hogwarts students board to get to the school of witchcraft and wizardry from the hugely popular Harry Potter franchise. Ever longed to be joining the lines of Hogwarts students jamming into the cherry-red cars of the train for the scenic rail route back to school? Well, now you can!
Credit: John Francis on flickr
Hey, not so fast! Unlike the Hogwarts Express, you cannot board the West Highland Line from Kings Cross Station at Platform  9¾. ? First, you need to get to Glasgow, where trains depart thrice daily, travelling to Mallaig in the Scottish Highlands via Fort William! 
Credit: Richard Szwejkowski on flickr
Admire the clear, cool waters of the lake below as the train rumbles across the Glenfinnan Viaduct, that is now eternalised in the iconic shot in the HP movie. ?
Route
: Glasgow to Mallaig
Length of journey
: 2½ hours
Website
3. Black Forest Line, Germany
Are you in the mood for another fantastical train journey? Then hop aboard the
Schwarzwaldbahn
(Black Forest Railway in German) for a highly nostalgic trip through fairy-tale settings in the south of Germany.
Credit: Jim Woodward on flickr
As the train journey begins in the quaint town of Offenburg, prepare to delve into the magical woodland that inspired the original Grimm Brothers' dark fables that have since been adopted into your childhood fairy-tales. The pastoral landscapes — think rolling hills, tiny clusters of villages and traditional farms — will balm your soul. ? From the wide windows, you can enjoy panoramic views of the grassy plains of Hornberg, which slowly transforms into verdant pine forest as the train moves toward Donaueschingen.
Credit: Faldrian. on flickr
As the train rumbles down to the industrial city of Singen, where it joins the Upper Rhine Railway, enjoy the glittering blue waters of Lake Constance, which is one of the largest lakes in Germany. Don't be downhearted about the short train ride, because the surrounding city of Konstanz offers you more postcard-perfect views that you can now view up-close as you explore?
Route
: Offenburg to Konstanz
Length of journey
: 3 hours
Website
4.  Glacier Express, Switzerland
So you're planning a holiday to Switzerland and wondering how to best take in the dramatic landscapes of the Alps? Book your tickets for Glacier Express, that transports you between the major mountain ski resorts of St. Moritz and Zermatt. ?
Credit: Miroslav Volek on flickr
The Glacier Express is known as the 'slowest express train' in the world, but hey, this means you have all the time you need to admire the massive rock formations, silver-white streams threading through the land, and the snowy white shoulders of glaciers that roll past you out the windows.
Credit: Roderick Eime on flickr
#HHWT Tip: 
When you are at Zermatt, be sure to nip out to the museum to learn more about the mountain ?
Route
: St Moritz to Zermatt, Zermatt to St Moritz
Length of journey:
8 hours
Website
5. Bernina Express, Switzerland
When it comes to deciding which scenic train journey to take in Switzerland, the Bernina Express comes out as a top choice next to the Glacier Express.
Credit: kaladri_viaggi on Instagram
This train departs from the Swiss Alpine city of Chur and brings you across the most stunning scenery as it journeys across the mountainside to cross the northern border of Italy in Tirano. In the four-hour tour, the Bernina Express packs in several jaw-dropping moments as it passes 196 bridges and 55 tunnels, and climbs up to the highest point in its journey at 2253m! Isn't that amazing? ?
Credit: silviettapozz on Instagram
The shorter journey makes it possible for you to schedule it in as a day trip, and still enjoy amazing panoramic views of the Swiss Alps. In winter (mid-December to March), you will be treated to pure white slopes and boughs laden with thick blankets of snow. As Spring (May to June) arrives, you can expect alluring views of calming green valleys and snow-capped mountains. ? Then as summer (July to September) drenches the ground with more sunshine, admire the colourful blooms dotting the landscape that makes the journey even more beautiful. ?
Route
: Chur to Lugano, Lugano to Chur
Length of journey
: 4 hours
Website
6. Transcantábrico Grand Luxe, Spain
Slow travel advocates will adore the Transcantábrico Grand Luxe!
Credit: Simon Pielow on flickr
This luxury train cruises leisurely along the coast of northern Spain over eight days, taking with it jewels of railway history in the form of four saloon cars which are original 1923 Pullman cars.
Credit: Simon Pielow on flickr
The incredible rail cruise begins in the intricately historied Santiago de Compostela. Founded as the Roman Empire collapsed in the early 400s, it was later conquered by the French in the Napoleonic War. The capital city of Galicia is also home to an awe-inspiring cathedral which has been named an UNESCO World Heritage Site.
Credit: Pablo Fernández on flickr
The Transcantábrico continues its travels through España Verde (Green Spain in Spanish), aptly named for the verdant landscape filled with lush hills and dense forests that is characteristic of this part of the countryside. Then, as the train passes through the alluring Asturias, do keep your eyes peeled for the azure waters of Lake Enol gracing the Cantabrian Mountains in Picos de Europa National Park.
Credit: Edwin Poon on flickr
From here on, you will be pulled back to present-day Spain. In the Bilbao pit-stop, you absolutely must make a visit to famous Guggenheim Museum, which apart from hosting several significant contemporary art, is an architectural marvel itself. Designed by world-renowned architect Frank Gehry, the museum's ribosomal structure features complex, undulating curves covered in shimmery titanium tiles that were specially designed to catch the light at every possible angle. Definitely a spectacle to behold!
Route
: Santiago de Compostelo to San Sebastian (reverse route available)
Length of journey
: 8 days
Website
So there you have it, 6 stunning train journeys in Europe for you to add on to your travel bucket list ? Think we missed out any train journeys? Let us know in the comments!
Tags:europetrain-journeys