From Bali, Krabi, to Banda Islands in Indonesia, Southeast Asia offers tons of stunning locations for travellers who'd like to relax on a beach ? Popular tourist spots can get pretty packed and it might not lead to an enjoying trip, unfortunately!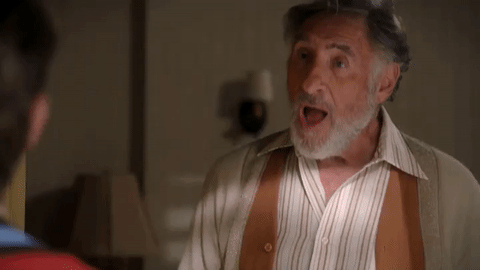 Credit: giphy
Which is why we've rounded up some of the most beautiful (and hidden) islands in Southeast Asia for anyone who'd like to head for a beach getaway!
1. Gaya Island – Malaysia
We all know that Malaysia has some of
the
best food ever, but they're also known for having the best beaches! What's really cool about Gaya Islands is that the island is mainly rainforest, with some pretty beaches, and surrounded by protected coral reefs! Just 10 minutes away from Kota Kinabalu, Sabah, even the main beaches are far from crowded during peak periods.
Credit: Sam Liu on Facebook 
Accommodation can be quite pricey, though; all three hotels on the island are upmarket ones. But if you're looking for a luxurious villa retreat in a secluded location, Gaya Island is the place for you ?
Credit: Majalah Panaroma on Facebook
Getting there:
From Kota Kinabalu, head out to Jesselton Point Ferry Terminal and take a boat ride to Gaya Island (about 10 min). It's best to make arrangements with your hotel.
2. Koh Lipe – Thailand
Koh Lipe's picturesque beaches and the country's best dive spots have been quietly attracting travellers to this gorgeous place ? If you're up for some snorkelling, just step off the beach and you'll be greeted with coral reefs populated by a variety of tropical fishes!
Credit: @mwlam88 on Instagram
Halal food is available on the island as well, to cater to Muslim tourists coming mainly from Malaysia – Koh Lipe is just 30 km away from Langkawi.
Credit: alphis tay on Flickr
It might be hard to find a place to stay during weekends and the peak season, but if you're visiting during the off season (May to October) you'll be able to find plenty of accommodations available.
Credit: Koh Lipe - Thailand on Facebook
Getting there:
All-year round: From Hat Yai, take a bus or taxi to Pak Bara, then take the ferry to Koh Lipe. Peak season only (November to May): You can take the speedboat from Krabi Town in Krabi. For those coming from Malaysia, ferries to Koh Lipe from Langkawi's Kuah Jetty and Telaga Terminal operate during this period.
3. Lang Tengah – Malaysia
Most tourists would flock to the popular Redang Island but if you'd like for a less crowded island, head for Lang Tengah Island instead ?
Credit: Phalin Ooi on Flickr
Lang Tengah Island is one of the places in Malaysia where you can see crystal blue water ? If you enjoy diving, there are a number of dive sites around the island for you to explore. You can also snorkel in the waters around the beach, or charter a boat out to the coral reefs of Terengganu Marine Park.
Credit: Merlijn Hoek on Flickr
Or if none of that interests you, you could just chill on the beach and soak up the sun ☀️
Getting there:
From Kuala Terengganu's Sultan Mahmud Airport or bus terminal, drive out to Merang Jetty. Take a speedboat to Lang Tengah (about 1 hour). It's best to make arrangements for the speedboat transfer with your chosen resort or hotel.
4. Koh Yao Islands – Thailand
Time to skip Phuket and explore these islands instead!
Credit: Illuzion Cruises on Facebook 
Just off the coast from Phuket itself, Koh Yao Noi has gained worldwide recognition for the eco-friendly homestay programme provided by the locals. Absolutely perfect to experience the laid-back island life, away from the crowds of overdeveloped tourists spots ☺️
Credit: Sheila Dee on Flickr  
Koh Yao Noi and Koh Yao Yai have lovely beaches of their own. But if you like, you can also take a boat out to nearby islands, such as the famous Koh Hong.
Getting there
: You can get to Koh Yao Noi by boat from Phuket. Take a taxi from the airport to Phuket's Bang Rong Pier, then take a longtail boat (1 hour) or speedboat (30 min) to Koh Yao Noi.
5. Koh Lanta – Thailand
While it's become more popular in recent years, the islands of Koh Lanta are still less developed and far less crowded than the beaches on mainland Krabi or the famous Koh Phi Phi islands!
Credit: Alex Berger on Flickr 
The main island of Koh Lanta Yai itself has four sparkling beaches for you to choose from, some of which are quite secluded. Feel free to imagine you're (happily) stranded on a beautiful desert island while on the beach, but know that comfortable accommodation and delicious food aren't far away.
Credit: askinwergsoul on Instagram
Like most of Krabi, Koh Lanta has a significant Muslim population, so finding halal food shouldn't be difficult.
Gettting there:
You can get to Koh Lanta from Krabi Airport. You can go all the way to Koh Lanta by car/taxi (about 3 hours) or drive to a pier and then transfer to a speedboat (about 1 hour 30 min total).
6. Bangka-Belitung – Indonesia
Credit: @masrori2 on Instagram
Belitung Island, part of Bangka-Belitung province in South Sumatra, caught the eye of the region when it was featured in the film adaptation of the acclaimed Indonesian novel, "Laskar Pelangi" (Rainbow Troops). You don't have to be a fan of the movie, though, to enjoy Belitung. There are excellent beaches and snorkelling opportunities at Belitung and its surrounding islands, such as Pulau Lengkuas.
Credit: Majalah Review Malaysia on Facebook
Getting there:
You can take a flight from Jakarta's Soekarno-Hatta Airport to Belitung's H.A.S. Hanandjoeddin Airport.
7. Pulau Weh – Indonesia
This island north of Banda Aceh is also known as Sabang, which is the name of its main town. It is a haven for divers, due to the diversity of marine life in the waters. You'll find yourself swimming with creatures such as manta rays, whale sharks and sea turtles ?
Credit: Adrien VII on Facebook 
If you're not keen on diving, you can chill instead by the sparkling waters of Gapang, Iboih and Sumur Tiga beach, or visit the Pria Laot waterfall, 15 minutes away from Gapang.
Credit: San San Yiu on Facebook 
The available accommodation consists mostly of guesthouses and beach bungalows, with not much more than basic facilities. But with waters like these, you're probably not going to be spending much time in your room anyway!
Getting there
: Flights to Banda Aceh are available from Kuala Lumpur and Jakarta. You can take a fast ferry from Banda Aceh's Ulee Lheu Harbour to Pulau Weh (about 1 hour).
8. Banda Islands – Indonesia
If you love diving, this one's definitely for you! Home to some of the best diving and snorkelling sites in the world, Banda Islands will greet you with a large variety of marine life and tons of natural beauty above sea level. It's no wonder this hidden gem has attracted diving enthusiasts from all over the world ?
Credit: @audreyjiwajenie on Instagram
You can stay at Bandaneira, the capital of Pulau Neira, and charter boats to outlying islands for diving and snorkelling. The islands of Hatta and Ai in particular offer unspoiled beaches and great snorkelling areas.
Credit: adityaroks62 on Facebook
#HHWT Tip: It can get pretty tough to get to the Banda Islands. If you're looking for a destination far off the beaten track, this is place for you!
Getting there:
You can get to the islands from Ambon. Flights to Ambon are available from Jakarta. From there, you can hitch a ride aboard a ship (8 hour) to Bandaneira or take a speed ferry from Tulehu in Ambon (5 hours). You can also charter a flight to Bandaneira from Ambon, but seats are very limited and flight times are sporadic. Dreaming of a soft sandy beach and clear blue waters vacay yet? There's no need to leave Southeast Asia now that you know some of the best islands to relax at! Take your pick and start planning for the ultimate island getaway ever ☀️