When it comes to deciding which city to travel next to, Jaipur might not be the first thing that comes to mind, and that shouldn't be the case! Aside from being the capital of Rajasthan, the Pink City of India is also rich in both history and vibrant culture. Trust us, you'll fall in love with the sight of various towering historic monuments, an array of shopping hotspots and friendly locals ? and that's just the tip of the iceberg!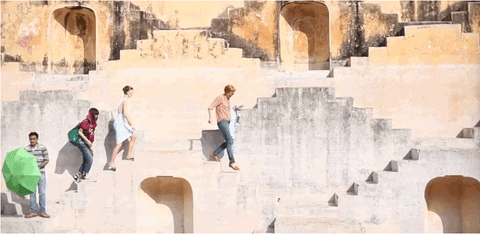 Credit: giphy
If you're a Muslim traveller and keen on exploring Jaipur, you'll be glad to know that almost 20% of the city's population are fellow Muslim brothers and sisters ?
Credit: @virgo.94 on Instagram
Interacting with the local Muslim community and savouring halal local delights are just two of the 8 reasons why you need to visit this Muslim-friendly gem of India. Read on to find out more!
P.S. Planning your Jaipur trip? From NOW till 31 December 2017, 
fly direct from Kuala Lumpur to Jaipur with AirAsia X and enjoy awesome all-in rates from RM249 (one-way)
! Travel period is from 5 February – 30 June 2018. 
You can even fly in total comfort with AirAsia's premium flatbed from just RM699 all-in! Inclusive of a 40kg baggage allowance, complimentary meals and priority boarding too ?
1. Picturesque architecture that'll leave you breathless
Bestowed upon the name
Pink City
due to the sheer number of buildings being painted a pastel terracotta pink, it goes without saying that Jaipur is home to numerous stunning architectural wonders.
Credit: brontegoodieson on Instagram
The city's iconic pinkish hues date back to the rule of Maharaja Sawai Ram Singh I, who completely revamped the city's outlook to welcome the Prince of Wales back in 1876.
Credit: Alexander Waltner on Flickr 
More than a century later, many of the city's avenues still retain the eye-catching colour, said to signify Jaipur's warm hospitality. One of the more well-known pastel buildings you can't leave Jaipur without visiting is the Hawa Mahal! Constructed in 1799, this delicate, rose-tinted sandstone palace bears a striking resemblance to that of the honeycomb of a beehive.
Credit: Arian Zwegers on Flickr 
If you're looking for a change in scenery, the astonishing view of the floating palace of
Jal Mahal
will do just that. Smack in the middle of the Man Sagar Lake, lies the architectural marvel that was previously used as the resting lodge for previous royals who were on hunting expeditions. Aspiring photographers, locals and tourists alike flock to the area during sunset for a chance to capture the palace's clear, symmetrical reflection on the lake's surface ?
Credit: Ashley Coates on Flickr 
Besides majestic palaces, the remnants of Jaipur's war-torn history are evident in the countless forts still standing today. So, don't forget to pay a visit to famous forts like the Amer Fort, Jaigarh Fort and Nahargarh Fort ?
2. Abundance of mosques
As previously mentioned, Muslims account for about 20% of the city's population, and with Jaipur having a population of 3.1 million, that's a pretty sizable number! The most prominent mosque in the city would have to be the 
Jama Masjid
. Built in 1569, the humble building is of great historical importance and it's a protected monument under the Archaeological Survey of India.
Credit: Tom Thai on Flickr 
#HHWT Tip: 
Jama Masjid is less than 1km away from Amer Fort, so you can drop by to fulfill your prayers before heading to the other attractions.
Credit: Tobias Leeger on Flickr 
Other mosques in the city include:
Kidwai Nagar Mosque
Masjid E Haizam Faroshan
Masjid Noor
Bilal Masjid
Masjid Paharganj
3. Lots of delicious halal eateries to choose from!
No trip to India is complete without tasting the tasty local cuisine, right? I mean, who can resist delectable curries, fluffy naans and tender tandoori chicken ? Here's our top few recommendations:
Old Take Away (Muslim-Owned)
The mouth-watering smell of
Old Take Away
's spit-roasted tandoori chicken will entice you from a mile away! Serving up budget-friendly kebabs, chicken 
tikka
, mutton 
kheemas
 and more, there's no denying the eatery's reputation as one of the most sought-after street stalls in the city.
Credit: @sapnamahto17 on Instagram
Address:
 146 Mirza Ismail Road | Opposite Levis showroom, Jaipur 302001, India
Operating Hours:
 Daily; 12pm - 12am
Muhammadi Palace (Muslim-Owned)
If you're looking for a value-for-money accommodation with halal food on-site, look no further than
Muhammadi Palace Hotel
! Located on the ground floor of the hotel, you can treat yourself to authentic Mughal dishes like 
biryani
, chicken 
korma
, mutton stew, butter chicken and more ? The extensive menu is available throughout the day, so you can have it for breakfast, lunch AND dinner!
Credit: Hotel Muhammadi Palace on Facebook
Address:
 76 - 77 Muhammadi Palace Khetari House Road | Near Hanumaan Temple, Outside Chandpole, Jaipur 302006, India
Contact:
 +91 141 600 0084
M.M Khan Hotel Restaurant (Muslim-Owned)
Situated in the historic heart of the Pink City, 
M.M Khan Hotel Restaurant
dishes out hearty helpings of chicken 
changezi
, roasted chicken and freshly baked naan. There are even separate air-conditioned rooms for those dining with families or solely female groups.
Credit: @punitsingh1 on Instagram
Address:
 33, Ramganj Bazar Rd, Ganesh Nagar, Badi Chaupar Ganesh Nagar, Badi Chaupar, Jaipur, India
Contact:
+ 91 99 2937 5960
4. A shopping haven for any shopaholic
You might want to bring an extra luggage before flying over to Jaipur, because you'll be needing it after exploring the exotic bazaars. Hailed as a shopper's paradise, you'll be haggling the day away at places like the 
Johri Bazaar
. The renowned jeweller's market, or more commonly known as 
Gopalji ka Raasta, 
is where you can get your hands on the most beautiful, hand-crafted jewellery adorned with sparkling gemstones ?
Credit: @boommy.jny on Instagram
For those looking to buy textiles in bulk, swing by
Kishanpole Bazaar
and feast your eyes on a wide array of hand-printed textiles skilfully created by local artisans. Other must-buys include bangles, ethnic carpets, jodhpuri juttis (authentic Jaipuri chappals), local desserts, spices and other apparels.
Credit: @santosh_kumawatt on Instagram
5. UNESCO World Heritage sites that's withstood the test of time
A strong testament to Jaipur's rich and complex history throughout the years, two of its monuments have been declared to be UNESCO World Heritage sites, the first being
Jantar Mantar
. An astronomical observation site that was built in the early 18th century, it consists of a collection of 19 large instruments that was used to measure the distance and positions of celestial objects with the naked eye.
Credit: Jorge Láscar on Flickr 
The site is also home to the world's largest stone sundial, and the overall design was based on ancient Hindu Sanskrit texts. What's incredible fascinating, is how the calculations generated from these instruments are still accurate to this day!
Credit: Steven dosRemedios on Flickr 
The second heritage site is the
Amer Fort
, a distinctive landmark in the city that'll charm you with its grandeur and harmonious blend of ancient Hindu and Islamic architecture. Divided into 4 main sections, the walk up to the fort takes about 10 minutes and you'll be greeted by the vast main entrance courtyard upon arrival.
Credit: cksydney on Flickr 
Intricate paintings of olden day hunts and important rulers of the past cover the walls of the fort, and the interior houses several kaleidoscopic, mosaic-tiled state rooms.  Truly a sight to behold!
6. Complete the Golden Triangle journey
Jaipur is part of
India's Golden Triangle
, a major tourist circuit that connects New Delhi, Agra and Jaipur, the 3 most visited cities in the country. Each of the cities mentioned offer unparalleled and exceptional wealth of cultural and historical experiences, and on the map, the 3 dots form a triangle, hence the Golden Triangle was born!
It's more than possible to cover all 3 locations in a single trip, given that they're all easily connected through roads or rail links. Alternatively, you can hitch a ride on a coach or opt for private tours; with the circuit being about 720km long, the drive will take roughly 4-6 hours.  Plan your trip ahead to avoid disappointment and discover the wonders of India like never before ?
Credit:
Juan Antonio Segal
on Flickr
7. Get up close and personal with friendly creatures at a wildlife sanctuary
Though not located within Jaipur, a short road trip to the 
Rathambore National Park
gives you yet another reason to venture out of the city and discover the rest of Rajasthan. One of the biggest national parks in Northern India, various members of the animal kingdom have sought refuge in this wildlife sanctuary. Surrounded by grassy plains, rocky terrain, small lakes as well as old ruins, animals like the mighty Indian tiger, leopards, hyenas, and deer roam free for all to see.
Credit: bjoern on Flickr 
As the park is divided to multiple zones, transportation is provided and you can choose between a jeep or a canter, alongside the company of a trained guide. Remember to bring along your trusty camera and spare batteries, you wouldn't want to miss out on the rare opportunity to capture close-ups of some of the world's most elusive and nocturnal creatures!
Credit: JULIAN MASON on Flickr 
8. Live the lap of luxury and spend the night at heritage hotels
In Jaipur, you can actually live the life of a royal by spending the night at one of the many charming heritage hotels in the city. Some of these hotels were previously palaces that were converted into accommodations for eager folks like us who have always dreamed of living the lap of luxury and being given the ultimate royal treatment.
Credit: Taj Jai Mahal Palace on Facebook
Splurge away on a stay at
Taj Jai Mahal Palace
, an 18th century architectural masterpiece that now brands itself as a luxury heritage hotel. You'll be in awe of its tasteful decor and luxurious rooms with massive beds that's fit for a king! Just the comfort of the room alone would make you want to stay indoors all day and snooze away ?
Credit: Crossing- The Travel Company on Facebook
Drag yourself out of bed and pamper yourself with an all-organic, aromatherapy massage, dip your toes in the outdoor swimming pool or enjoy a romantic candlelit dinner with a gorgeous view of the hotel courtyard ?
Credit: Taj Jai Mahal Palace on Facebook
BONUS: Easy and convenient visa application
We all know how complicated some visa applications can be, and let's not even talk about how long it takes to be approved ? Great news for travellers taking flights with Air Asia X to Jaipur, you can now 
apply for your visa online with eVisa
! No more worrying about the hassle of heading to the immigration checkpoint and printing out your details, you can do it all on one platform.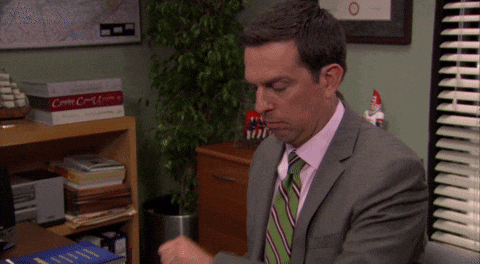 Credit: giphy
Completely hassle-free, 
your visa will be processed in 3-5 business days
 and you can even track your application process while waiting. How convenient is that? ? You'll end up leaving your heart behind in Jaipur and India in general, there's really no other place in the world much like it ? The memories of its vibrant culture, otherworldly ancient architecture and local delights will forever be etched in your heart, that we can guarantee ? What are you waiting for? Jaipur's calling!
This article was brought to you by AirAsia X.