Who doesn't love holidays? Discovering new sights and sounds, eating your way through cities and continents … unfortunately, not many of us have the bank balance or enough annual leave days to constantly get our passports stamped 😅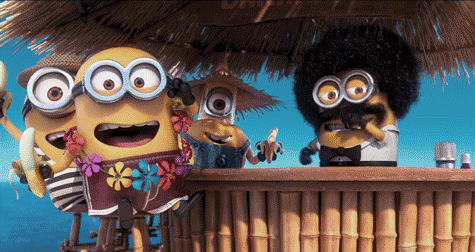 Credit: giphy
On the upside, there are those long weekends that make up for the perfect short break. So if you're looking for somewhere that's near enough, but not your usual staycation destination, check out these 8 cool and quirky places below:
1. Kamasutra Studio, Penang

Credit: Kaki Cuti on Facebook
Quirky and eccentric are the only way to describe the Kamasutra Studio, located in the heart of George Town, Penang. The refurbished three-storey heritage building is where you can spend a night or two sleeping in an Indian-themed loft with a giant bird cage!
The studio has just about everything you need for a great stay: a workspace, a lounge area, an attached bathroom, a pantry and even a hammock. There is even a separate queen-sized bed for two more guests so you can fit four adults or a family with two kids comfortably.
#HHWT Tip: The studio is a short walking distance to Nasi Kandar Line Clear and Hameediyah Restaurant. Non-stop eating may occur on your trip; you've been warned!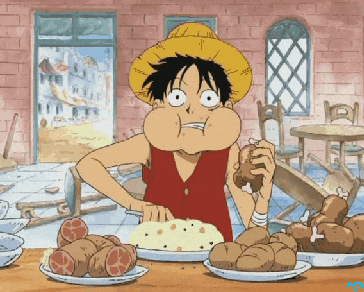 Credit: Giphy
Price: From RM288 per night.
Address: 17 Jalan Dato Koyah, 10050 Penang.
Info: Airbnb
2. Terra's Tree House, Cameron Highlands

Credit: Terra's Tree House on Facebook 
Deep in the jungles of Cameron Highlands lies Terra's Tree House. Built with all-natural materials and located at treetop level, the six houses offer a bird's eye view of the Cameronian flora and fauna and all things in between.
Credit: Terra's Tree House on Facebook
Guests are treated to organic meals during their stay and are encouraged to hang out at the communal activity hall for fresh air and scenic views. Temperatures usually range from 16-25 degree Celsius – and as low as 14 degree Celsius during the monsoon season – so pack a thin sweater to avoid the chill.
Credit: Terra's Tree House on Facebook
You're not expected to go au naturel like Tarzan, of course. Each tree house comes with modern toilet facilities but you'll need to bring your own toiletries and towel.
This serene accommodation is perfect for those looking for a quiet getaway.
Credit: Giphy
#HHWT Tip: Bring your own flashlight as the electricity here is powered by a generator, from 6.30am to 10.30pm.
Price: From RM280 per night (inclusive of pick up in and out from Tree House, one dinner and one breakfast)
Address: Jalan Sungai Mansion, Brinchang, Cameron Highlands, Pahang.
Info: Facebook and website
Getting there: You can reach Brinchang by taking a 3-hour drive there on the North South Expressway. From Brinchang, it's a half an hour drive off-road in a 4WD vehicle and a 400-metre hike through a steep trail.
3. Bagus Place Retreat, Tioman Island

Credit:Bagus Place Retreat on Facebook 
For those who want the sun on their skin and sand between their toes, it doesn't get any better than making a trip to one of the islands in Malaysia. But instead of the usual beach chalet, go to Bagus Place Retreat on Tioman Island to snooze in a boat house!

Credit: Jalan-Jalan Makan Angin on Facebook 
Shaped like a deep-sea fishing boat, this idyllic hideaway is fitted with a bedroom, attached bathroom, an annexed room with a daybed, and a private sun deck looking out to the blue sea.

Credit:Midie Mohis Assoc on Facebook 
Price: RM990 for 2 adults per night (inclusive of transfers, meals, welcome drink, snacks all day, watersports equipment, and taxes)
Address: No 1C, Pasir Sarang, Kg Mukut, Tioman Island, Pahang
Info: Website
Getting there: The Mersing jetty in Johor is about four to five hours away from KL city centre via the North South Expressway. The speedboat ride from the jetty to Kg Mukut is approximately one hour.
4. Tubotel, Langkawi

Credit:Tubotel Langkawi on Facebook 
Who says accommodation has to be within four walls? Inspired by Dasparkhotel in Europe, Tubotel in Langkawi is Malaysia's own version of staying in a concrete tube.

Credit: Langkawi Bajet RM99 KV0013518-X on Facebook 
In each brightly-painted tube, you'll find a king-sized bed, ample storage space, lights, plug sockets, a fan, and air-conditioning. All this plus a great view of the sun setting over the Andaman Sea.
Credit:Langkawi Bajet RM99 KV0013518-X on Facebook 
This colourful and fun accommodation is more suited for backpackers, solo travelers or couples who like making new friends and don't mind sharing toilets.
#HHWT Tip: Pantai Cenang – Langkawi's main beach that's bustling with restaurants and duty-free shops – is merely a 5-minute walk from the hotel.
Price: From RM130 per night.
Address: Kuala Cenang, 07000 Pantai Cenang, Langkawi.
Info: Website
5. Masbro Village, Melaka

Credit: @ririputeri on Instagram
Ever longed to have your own room in a loft attic? At Masbro Village, you can live out your dream when you staycay in its colourful roof-shaped village houses!

Credit: @mracapkaos on Instagram
Set on the fringes of Melaka, Masbro Village Boutique Homestay is styled after English villages, and offers both friends and families alike a cosy and stylish staycation option 😍

Credit: MasBro Village 1 on Facebook
Price: From RM280 per night
Address: Batu 7 Paya Rumput Rumbia, 78000 Paya Rumput, Melaka, Malaysia
Info: Website

6. Mongolian Yurt, Sabah

Credit: KAKI SINI on Facebook
What's a yurt, you're wondering? It's a portable, round tent used by nomads in Mongolia. In 2011, yurts were brought to Kundasang, giving people a chance to get a feel of what it's like to sleep in the steppes.

Credit: Jawahir Madeaming on Facebook
Nestled in the hills of Kundasang, the yurts are fitted with beds, an attached bathroom, toiletries and kitchen utensils. There's also barbecue and steamboat facilities available on site, which you can rent and use while enjoying the serene view.

Credit: Hitam Putih Kehidupan on Facebook
Just 10 minutes away is the Desa Dairy Farm – a.k.a. "New Zealand" of Sabah – where you can observe the milking process and see Friesian cows grazing green meadows. Alternatively, take a 15-minute drive to Kinabalu Park where you can stroll around its gardens, or dip your toes in the hot springs of Poring which is 45 minutes away by car. Tea drinkers can drop by Sabah Tea Garden for tea and pancakes, overlooking the lush plantations.
Price: Between RM170 and RM380 per night.
Address: 3.8km, Jalan Mesilau, Cinta Mata, Kundasang, Sabah.
Info: Website, 019-8000201
7. Tampat Do Aman, Kudat

Credit: Alexander Synaptic on Flickr
Tampat Do Aman – which means "a place of friends" or "a peaceful place" in the Rungus language – is a nature retreat located at the tip of Sabah in the town of Kudat.

Credit: Tampat Do Aman on Facebook
There's a Rungus longhouse, tents, or chalets to choose from, and you can pass the time snorkelling in the pristine waters, cycling, or trekking in the jungle. Of course, if you prefer to just chill out with a drink or two, head on over to the Tip Top Restaurant and Bar.
There's even an education centre where you can learn more about the flora and fauna, as well as the Rungus Museum which displays the history of the local indigenous community.
Price: RM43 per person per night in the Rungus longhouse and semi-permanent tents, RM160 for single chalets and RM220 for family chalets per night.
Address: Kg. Tiga Papan, Peti Surat 115, 89057 Kudat, Sabah.
Info: Website
Getting there: Hop on a taxi at Bandaran Berjaya in Kota Kinabalu to Kudat. The staff from Tampat Do Aman will pick you up from Kudat for RM15 per person each way (before 2pm) to the camp site.
8. Time Capsule Retreat, Pahang

Credit: smallminitiny
The Time Capsule Retreat, near Sungai Lembing in Kuantan, Pahang, offers nature lovers the opportunity to sleep the night away in a tube. These concrete pipe cylinders aren't big on space but inside you'll find a comfy queen-sized bed, warm lighting, air-conditioning, wifi and plug sockets for a comfortable stay.

Credit: Fish Kaid on Facebook 
Sticking true to "going back to basics", you'll have to venture out of your room to use the toilet and bathroom. But the lush rainforest and cool temperatures make up for the lack of en-suite facilities. Just don't forget to slap on some insect repellent!

Credit: Rainbow Waterfall on Facebook
The famous Rainbow Waterfall is an attraction in Sungai Lembing. For RM50 per person, a local tour guide can drive you to the waterfall for a tour that's from 5.30am to noon.
#HHWT Tip: Apart from bringing your own towel and toiletries, don't forget to pack some insect repellent to help keep the mozzies away.
Price: RM139 per night.
Address: Sungai Lembing, 26200 Sungai Lembing, Pahang.
Info: Website
These are just a handful of places we think you should experience at least once in your lifetime. We're already eyeing the Mongolian yurts in Sabah – what about you?
Tags: malaysia, travel guide,