You're sitting on the sofa at home, scrolling through your social media feeds, when you see that globetrotting friend's travel photos from Europe.
We all know the frustration of wanting so badly to want to travel to Europe but being more afraid of burning a hole in our wallets to do it. But wait–who said you have to empty your pockets to have that Europe trip you've always dreamt of?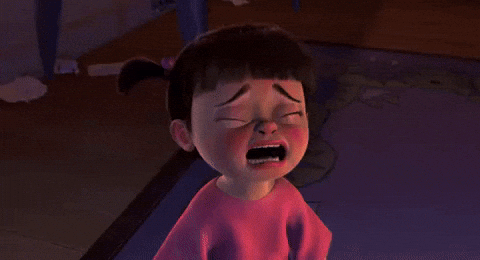 Credit: Giphy
Whether it's Eastern Europe, hidden gems undiscovered by the usual hordes of tourists or even timeless, ever-popular Western European cities, Europe has plenty to offer to the budget traveller.
If you're feeling lost and spoilt for choice, though, we've got you covered: here's a list of 8 budget-friendly European cities that'll definitely have you coming back for more 😉
Fasten Your Seatbelts: KLM's Dream Deals Are Here!
Fly to your dream destinations in Europe from RM2280 all-in! Promotion is valid until 29 September 2017 for travel period from November 2017 to June 2018.
P.S. Wish you could fly to Europe without breaking the bank? Fly with KLM and enjoy exclusive Dream Deals to Europe's top destinations for as little as RM2280. Book your tickets now!
1. Sarajevo, Bosnia & Herzegovina
Lovingly referred to as the "European Jerusalem", Sarajevo is truly unique in its rustic charm, harmonization of Eastern and Western cultures, and Islamic influences.

Credit: Sarajevo Baščaršija on Facebook
Stroll through the charming, narrow cobblestoned streets that are so reminiscent of old European towns, and you'll find Turkish-influenced mosques next to town halls built in the Spanish Muslim style, churches, synagogues and more!

Credit: floschen on Flickr
Since it's relatively undiscovered compared to other European destinations, Sarajevo is also one of the most wallet-friendly (AND Muslim-friendly!) cities to visit in Europe. A simple traditional Bosnian meal, for example, could cost you as little as €5 per pax!

Credit: Edward Reynolds on Flickr
#HHWT Tip: Sarajevo also makes a perfect base to explore the rest of Bosnia from – you can easily make a day trip to the quaint city of Mostar, home to the stunning Stari Most bridge and gorgeous views of lush greenery!

Credit: 1manuelhuber on Instagram
There's no doubt about it: Sarajevo is definitely THE place to go for your next European adventure 😉
2. Istanbul, Turkey
Rich in Islamic history, radiant with the warmth of Turkish hospitality, and bustling with cosmopolitan crowds, the city of Istanbul will have you falling head over heels for it at every turn.

Credit: @jankatcapar on Instagram
Wander through the historic Sultanahmet Square, complete your prayers in the tranquil atmosphere of The Blue Mosque and go bargain hunting in the age-old Grand Bazaar. Much of Istanbul's charm lies in all the sights and sounds you can take in for free 😍

Credit: LWYang on Flickr
#HHWT Tip: When you visit the Grand Bazaar, be sure to bargain – it's an accepted way of life at this ancient centuries-old covered marketplace.

Credit: Ming-yen Hsu on Flickr
Trust us: once you've been to Istanbul, you'll fall so deeply in love that you'll be planning your second, third, and even fourth visits in no time!
3. Sofia, Bulgaria
As far as Eastern European destinations go, Sofia is one of the more underrated yet most affordable cities on this list, with one of the lowest living costs in all of Europe!
#HHWT Tip: Sofia is just an hour away from Istanbul by flight, so why not capitalize on it and pack even more value into your trip? 😉

Credit: Graeme Churchard on Flickr
While you're here, it's almost a crime not to visit the Square of Religious Tolerance, aptly named because of the fact that a mosque, an Orthodox church, a Catholic church and a synagogue share the space amongst themselves.

Credit: xiquinhosilva on Flickr
Be sure to visit the Banya Bashi Mosque, which was built in the 15th century by the legendary Turkish Ottoman architect Mimar Sinan and is still used today by the local Muslims.
#HHWT Tip: Make your way to Simione Street in Sofia, which is known as the local "Arab Street", and take your pick from the halal and Muslim-friendly eateries surrounding the area!

Credit: Hector Montero on Flickr
A shawarma wrap here will cost you as little as €2 (yup, it's THAT cheap!) So what are you waiting for? Visit Sofia before the rest of the world finds out about it 😉
4. Amsterdam, Netherlands
Known for its picturesque canals, cluttered traditional canal houses and classic windmills that look like they've just jumped out of a postcard, Amsterdam has a laid-back, friendly vibe that will take you in the minute you start exploring!

Credit: Jasmine Nears on Flickr
Cruise down Amsterdam's famous canals in a Canal Cruise, surround yourself with the most fragrant colours in every colour imaginable at the Flower Market, or help yourself to some of the the best halal-certified chicken in town at Benny's Chicken.

Credit: Benny's Chicken on Facebook

Credit: faungg's photos on Flickr
If you need a break from the city, though, grab a bicycle and head out to the countryside to explore the quiet, sprawling lands just outside of Amsterdam.
#HHWT Tip: Kill two birds with one stone and make a stopover in Amsterdam for just RM400 on your way to London when you fly with KLM 😉

Credit: Francesca Cappa on Flickr
With a sizeable local Muslim population and an open-minded, warm Dutch culture, Amsterdam will certainly make you feel immediately at home.
Fasten Your Seatbelts: KLM's Dream Deals Are Here!
Fly to your dream destinations in Europe from RM2280 all-in! Promotion is valid until 29 September 2017 for travel period from November 2017 to June 2018.
P.S. Wish you could fly to Europe without breaking the bank? Fly with KLM and enjoy exclusive Dream Deals to Europe's top destinations for as little as RM2280. Book your tickets now!
5. London, UK
London's iconic, picture-perfect sights, huge local Muslim community and wide variety of halal food options make her an absolute must-visit that should be on every Muslim traveler's travel bucket list.

Credit: subherwal on Flickr
Pay a visit to London Central Mosque, explore Westminster and snap pictures of Big Ben, The Palaces of Westminster, and the London Eye.
Contrary to popular belief, sightseeing in London is actually very much affordable, especially when you know all the best money-saving tips for your London trip 😉
#HHWT Tip: Save half of your transport expenses in London by purchasing the Oyster Card, which gives you access to London's double-decker red buses, the London Underground, Overground and tram!
Many of London's world-class museums are also free of charge, so you can pop in and out as many times as you like without paying a single cent.
With so many grand palaces, museums, markets and attractions, there's no end to the number of things to do, see, eat and experience in London!
6. Malta
Relatively off the beaten path compared to major tourist draws in Europe, Malta is nestled quietly in the Mediterranean Sea south of Europe. With its inviting deep blue waters and picturesque views, it's no wonder that it's often referred to as the Jewel of the Mediterranean.

Credit: Falvio Ensiki on Flickr
Saunter leisurely past the sunny bays, admiring the traditional Maltese fishing boats docked there or take a refreshing plunge into the cool waters. With several UNESCO World Heritage Sites cluttered together in Malta, too, it's truly a sight for sore eyes 😊

Credit: Juan Antonio Segal on Flickr
Drop by the Malta Islamic Centre to befriend the local Muslims here and grab a bite at one of the many halal eateries scattered around Malta, including Mamounia in Sliema, a Muslim-owned eatery which serves piping hot authentic Moroccan dishes 😍

Credit: Tobias Scheck on Flickr
From beautiful sea views to historic buildings and yummy halal food, Malta is the ultimate European hidden gem that you should visit at least once in your lifetime!
7. Rome, Italy
The city of Rome really needs no introduction: home to one of the greatest ancient civilizations in history, almost every inch of this timeless city is filled with jaw-dropping historic sights that have stood the test of time.
#HHWT Tip: Rome and Malta are just 4 hours apart by flight (and only RM2780 when you fly with KLM!) so combine your European island escape with the rich cultural and historical tapestry of Rome 😍
Several of Rome's most popular attractions are located within walking distance of each other, so you can take your time to walk from the famed Trevi Fountain to the Piazza di Spagna, and more.
The lively shopping streets in the area are also pleasant to walk through for some good old window shopping!
#HHWT Tip: You'll find several halal eateries clustered together around the Termini Station, Rome's main railway station.

Credit: The World on Facebook
It only takes one visit to this ancient city to see why American writer, Anotole Broyard, once said, "Rome was a poem pressed into service as a city." 😍
8. Dubrovnik, Croatia
A growing tourist mecca in Europe thanks to its recently being a film location for the massively popular series "Game of Thrones", Dubrovnik in Croatia is not only extremely scenic but also wallet-friendly.
The first thing you HAVE to check off your to-do list here is to explore Dubrovnik's very own UNESCO World Heritage Site: its Old City, which is also affectionately known as The Pearl of The Adriatic.

Credit: Tambako The Jaguar on Flickr
Walking through the city's gorgeous streets will make you feel like you've been transported back in time. There's no need to worry about where to get halal food, though: make your way to the Subito cafe in the old town and be spoilt for choice from the variety of doner kebabs on offer here!

Credit: Ivan Ivankovic on Flickr
With its terracotta roofs, sand-brown buildings and majestic old city walls caressing the aquamarine waters of the Adriatic Sea, Dubrovnik is filled with an air of grandeur and history that's hard to replicate anywhere else in the world.
There you go: with a little bit of research (that we've already done for you 😉), you really don't have to empty your bank accounts for that Europe trip you've always dreamt of! So what are you waiting for? Your ultimate European getaway is beckoning 😊
Tags: budget travel, europe, travel guide,