Pssst…Do you hear that?

Credit: giphy
No? Then stop what you're doing for a moment. Shut the door. You will need complete silence for this. Can you hear it now? It is the sound of your next getaway calling!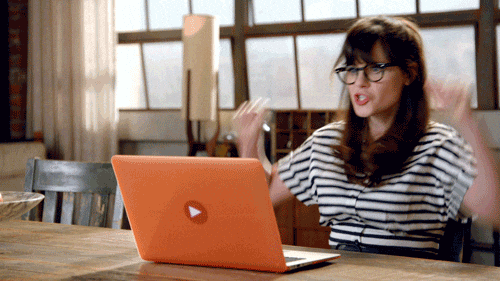 Credit: giphy
Whether you're an adventurer who loves exploring hidden secrets or new food haunts, or find the view of rolling hills irresistible, or would rather retreat to a quiet beach, you shouldn't ignore the sweet, sweet serenade of your next getaway😌
UNCOMMON TERRAIN
1. Bentong, Pahang
On the outskirts of Pahang, and just over an hour's drive from Kuala Lumpur, lies the relatively unknown town of Bentong. Although Pahang is often known for Taman Negara, Bentong is stepping up to claim a place in Pahang's wall of fame!

Credit: betliew on Instagram
The town packs a punch with offers of outdoor extreme adventure, cultural attractions and nature sites. Rumble along the dirt tracks in ATVs and enjoy the surge in adrenaline as you race your buddies through the terrain!

Credit: sj liew on flickr
Cool yourself off after a morning of sweaty fun at the Chamang Falls and frolic in the pristine waters😊 Indeed, Bentong is the perfect place to get away from the KL crowds!
2. Sekinchan, Selangor
Feel time slow down in this sleepy farming and fishing village about 102km north of Kuala Lumpur. Urbanites are not the only ones flocking to this place as a respite from the hustle and bustle of city life. Migratory birds are known to make a pit stop in Sekinchan, making it a popular birdwatching destination as well.

Credit: hazlinajaya on Instagram
Cycle along the vast paddy fields and revel in the vastness of it all under the great expanse of bright blue sky. Let the breeze ease you into a peaceful state of mind as you begin to plot a new life in this quiet village. Perhaps a career switch is called for… Paddy farmer, anyone?

Credit: discoverselangor on Instagram
Just look at the unhindered view of the horizon😍 Miles and miles without a suffocating skyscraper in sight! It's best to go on a leisurely cycle to enjoy this idyllic view.

Credit: jaydan_wong on Instagram
Afterwards, stop by for a cuppa at N.16, a bus café in the middle of a paddy field. Here, you can begin to pen down your new life plan😉
HILLY RETREAT
3. Cameron Highlands, Pahang
Need a breath of fresh air, and a respite from the busy city life? Feel on top of the world at Cameron Highlands, two hours from Kuala Lumpur. Here, the cooler air and views like these will definitely make you snap out of that city zombie slumber!

Credit: _laekat_ on Instagram
The wide vistas will make you want to spread your arms wide because…There. Is. So. Much. Space! Feel free to prance around because chances are, you won't be bumping into another person for some distance😂

Credit: ariisa.a on Instagram
Feeling rejuvenated? It's time to treat yourself to some fresh strawberries at the many strawberry farms that dot the Highlands😋 You can savour these sweet and juicy fruits to your stomach's content!

Credit: firdaustain on Instagram
But if fruits aren't for you, discover new territories in the mossy forest where you can imagine yourself in an epic fairytale adventure😍 With so much to do, it's impossible to feel bored here!
FOODIE HAVEN
4. Georgetown, Penang
Curious souls seeking a multicultural heritage experience have to book a vacation in Penang's Georgetown. A UNESCO World Heritage Site, Georgetown is home to unique Colonial-style architecture that will take you back in time when Penang was a colony of the British Empire!

Credit: Michael Coghlan on Flickr
As you wander through the side streets, keep a look out for the various street murals that depict the playful energy of this town. You could squander a whole afternoon snapping away😆

Credit: nxtravels on Instagram
However, if you prefer a gastronomic experience of Penang culture, take your time to indulge in all the glorious food that Penang has to offer!

Credit: aculinarysojourn on Instagram

#HHWT Tip: We've got you covered should you decide to eat your way through Penang😌
5. Ipoh City, Perak
If you can't get enough of the hipster murals in Georgetown, head over to Ipoh City! It's a treasure box filled with historical attractions, exciting adventures and of course, amazing food😋

Credit: azhammohamad on Instagram
Explorers in need of a thrill must head to Gua Tempurung for an exciting time caving. The surroundings of the cave are enough to make you feel as though you've been transported to another world!
P.S. Do remember to wear covered shoes as it can get slippery on the wet, rocky surfaces😌

Credit: jimsee on Instagram
Of course, all these activities cannot be achieved without sustenance. And sustenance – food – is what Ipoh is famous for. One does not simply sightsee in Ipoh, especially when there's yummy food galore!

Credit: liyanaabdah on Instagram
#HHWT Tip: Worried about starving before you finally find a good restaurant? We've got you covered with our ultimate halal food guide in Ipoh!
BEACH RETREAT
6. Port Dickson, Negeri Sembilan
Port Dickson will never get old (or boring😉). It is a mere two-hour drive south of Kuala Lumpur and remains a popular beach destination. Its splendid resorts and myriad of activities to keep you occupied during your short getaway!

Credit: navadharini on Instagram
Stroll along the beach and dip your toes in the surprisingly clear waters without getting in anyone else's way😌

Credit: _neetha on Instagram
Or if you're more of a thrill-seeker, embark on the many water activities Port Dickson has to offer! Feel the sea breeze in your face as you rip through the waters on a banana boat or skid across the waves on a jet ski😎

Credit: alex_tham_ on Instagram
In the evening, unwind in the company of the coolest animals. Venture out to the ostrich farm to get acquainted with these amazing birds! And if you're craving for some alone time, visit a lighthouse!
7. Pangkor Island, Perak
This island getaway is located off the western coast of Perak, a three-hour drive from Kuala Lumpur. It's not as easy getting here (which makes it all the more exclusive!) as you'd have to get to a town called Lumut before getting on a ferry to reach this island😮

Credit: ilhamismail on Instagram
Snorkel and explore the corals in the waters of Coral Bay and Nipah Beach. Or just soak up the sun on the sandy beaches and let the wind carry your worries away. Island life is definitely a tried and true getaway!

Credit: sitinurulmariam on Instagram
There is so much wildlife abound, you can even get up close and personal with the hornbills that have made the island their home.

Credit: baharuddinkamaruddin on Instagram
Who needs a lover when you can have a hornbill looking at you adoringly?😍
8. Cherating Beach, Pahang
You don't need to read a research paper to know that the sun, surf, and sand will do wonders for your well-being! Hit the holy trio at Cherating Beach, a mere three-hour drive from KL on the east coast of Pahang.

Credit: mohd_amrii99 on Instagram
All you need is a cold drink, beach mat, sun hat and sunnies to laze your day away on the beach. Then you begin to realize how blue the sky is, or how fluffy the clouds can be…

Credit: izzy_mhd on Instagram
Had enough of lazing around? Get your surf on with lessons from local surfing school CheratingPoint, or create your own souvenir at a batik painting class offered by Limbong Art Sdn.

Credit: cruleasrar on Instagram
Idyllic as ever, Cherating lets you go about at your own pace, making it a wonderful escape😊
Are you sighing now, tracing your calendar longingly? We say just close your eyes and land your finger on your next getaway!
Tags: malaysia, travel guide,