[Updated 6 May 2022]
After travelling with my mother for several years, I learned a fair bit from my experience and eventually become a better traveller. If you're planning your first mother-daughter trip, here are some amazing things I learned from travelling my mother.
6 Things You'll Learn From Travelling With Your Mother
1. You'll become a better travel planner
Credit: 
Anete Lusina
on Unsplash Planning a mother-daughter getaway is like stepping into the shoes of a travel agent. You need to book the flight tickets and hotels, search for the best day tours, and create an itinerary. Once planning is out of the way, here's where it gets specific.
What's the daily temperature like?
How far is the hotel from the train station?
Are there any places for breakfast around the hotel?
Believe it or not, those were real-life questions from my mother! Travelling with my mother has taught me to be prepared at all times. Honestly, I never thought about creating a travel itinerary with day tours written out until I travelled with my mother.
2. You might need to give up the things you want to do
The world is made up of different types of travellers. Some travellers love outdoor adventures while others enjoy a laid-back holiday. Spending the afternoon in art galleries and museums is my favourite thing to do. My mom, on the other hand, loves scenic attractions and gardens. During our last trip to Seoul, I had to sacrifice a visit to the Seoul Museum of Art for The Garden of Morning Calm due to time constraints. Despite how bumped I was, I enjoyed seeing my mother walking around taking pictures of flowers and trees but very few photos of me 🥲 It was then I recalled how much she loved gardening back in the days. Visiting public parks and gardens was her way to reconnect with her passion. I might have preferred looking at sculptures, but I wouldn't want to miss taking a picture of my mom in front of a 1,000-year-old Chinese Juniper tree in the middle of a public park 🥰
3. Sticking to a budget is tough, but a little comfort hurts no one
Credit:
Suhyeon Choi
on Unsplash Sticking to a budget is tricky when planning a mother-daughter getaway. That's because we tend to splurge on better in-flight seats, hotels and dining options for our parents. Our writer Faruq also shared how he forked out a little more for a full-service flight or 4-5 star hotel when
travelling with his parents
. When my mother sits for a long time, her knees hurt. Getting an in-flight seat with small legroom would be uncomfortable for her. The add-on fee cost a bit more, but splurging on front-row seats for my mother to stretch her legs is a plus. The same goes to choosing comfortable hotels over hostels, and taxis over crowded buses.
4. You will become the mom
Get ready to take on the mom role in your mother-daughter getaway! It may be daunting, but it's a good chance to step up and figure out where to go and what to do during your trip. It was through planning my mother-daughter getaway when I realised how much she has done for me. Planning a family trip singlehandedly is not easy, and my mom did it without search engines or online booking websites back in the days! If possible, let your mother-daughter getaway be a chance for your mom take the back seat. Her only task in this trip is to have fun!😋
5. You will create wonderful memories with her
Never miss your chance to spend as much time with your mother as you can. If your mother is still healthy and well, try to create as many wonderful memories as possible. My favourite travel memories with my mother was seeing the cherry blossom for the first time and witnessing the adorable penguin march at Phillip Island together. The way I see it, travel memories are like our mementoes of each other 🥰
6. You will learn to accept someone for who they are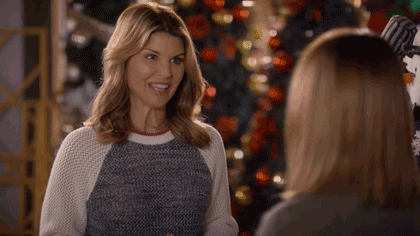 Credit:
Giphy
Everyone is unique in their own way, and that includes you and your mother. When I asked my mom why she chooses to travel with me, she said she had confidence that I'll take her to where we need to go - and that was heartwarming to hear! Travelling with my mother has its ups and downs, but finding someone who would say yes to travelling with you over and over again? Now that's priceless ❤️ To inspire your next mother-daughter getaway, check out our recommended reads below! ❤️
Tags:familyfamily-holidayfamily-travelmothermother-daughter-tripparentstravel-tips