Post-travel blues are real. Coming back to the mundane life of meetings, filing documents, and deadlines are never a fun thing, especially after you've had a wonderful and awe-inspiring time exploring the unknown and unfamiliar world out there.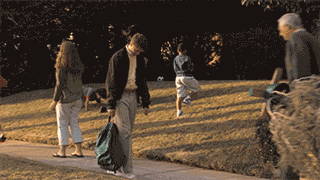 Credit:
giphy
But that shouldn't stop you from enjoying life to the fullest! Being stuck in the country because of job, money, and commitment is never a reason to be unenthusiastic and uninspired as you go through your daily routine. There're just as many enjoyable things to do here in your very own homeland as there are on the other side of the world ?
1. Read a book
Reading is to mind what exercise is to body. It sharpens our mind and keeps the brain young among its other tremendous benefits. In fact, the very first word that was revealed to  our Prophet Muhammad (peace be upon him) is "Read!" which shows how important reading, and consequently gaining knowledge, is to us as a Muslim.
Credit:
@mamaclean.it
on Instagram
Cheap and easily accessible, reading is an act that can be done anywhere and anytime. All you need is a book which you could borrow from your nearest library or get from a bookshop. If you're looking for some recommendations then might we suggest
A Call to Travel: Muslim Odysseys
by Rumaizah Abu Bakar, which is a personal and reflective travelogue of a Muslim woman. There's also 
Syafakallah
by The Vespa Rider if you're looking for something that's a bit more soul-enriching.
Credit:
@culturetripbooks
on Instagram
In search of a nice and cosy place to do your reading? The spacious and quiet  
Raja Tun Uda Library
 in Shah Alam is perfect for some reading downtime. There are also cafes such as
Merchant's Lane
and
Ojo Coffee
where you can accompany your reading with a good cup of coffee.
Credit:
@eemanteoh
on Instagram
So pick up a book, make yourself a hot drink, put on your comfiest pyjamas, and maybe light up a scented candle as you while the hours away with a good read that's sure to stimulate the mind and warm the heart.
2. Self-study
Now that you won't be moving around as much, you can take this opportunity to do some learning on your own! The path in search of knowledge and wisdom is never-ending and there are a lot of free online classes to choose from these days. Just get yourself a notebook, a pen, and a curious mind, and you're good to go!
Credit:
@justinebujo
on Instagram
Want to learn more about Islam and its many comprehensive aspects? Then try
seekershub.org
where free courses on Islamic-related subjects such as Quranic studies, Prophetic guidance, and Islamic Law are offered. If you're always on the go but still intent on educating yourself, then podcasts are the way to go. TED provides lots of thought-provoking talks on current issues which you can listen to on their
app
.
Credit:
Matt Gibson
on Flickr
As the hadith goes:
If anyone travels on a road in search of knowledge, Allah will cause him to travel on one of the roads of Paradise. The angels will lower their wings in their great pleasure with one who seeks knowledge, the inhabitants of the heavens and the Earth and the fish in the deep waters will ask forgiveness for the learned man. The superiority of the learned man over the devout is like that of the moon, or the night when it is full, over the rest of the stars. The learned are the heirs of the Prophets, and the Prophets leave neither dinar nor dirham, leaving only knowledge, and he who takes it takes an abundant portion. (Sunan Abi Dawud 3641)
3. Pick up a new skill
You can also take this time to find a new hobby and consequently pick up a new skill. Use this time and space to your advantage as you explore new and interesting activities that will add up to your repertoire such as gardening, sewing, crocheting, painting, drawing, calligraphy, and playing a musical instrument.
Credit:
rok1966
on Flickr
Want to learn a new language of maybe perhaps Japanese? Well then take a look at
JF Japanese e-learning
which provides free online Japanese language learning with people around the world. If you prefer a more face-to-face session then the
Japan Foundation Kuala Lumpur
  or
Dreams Language Academy
are the place for you.
Credit:
@dreams_language_academy
on Instagram
The world is your oyster after all so take full advantage of what life has to offer and acquire as many skills and knowledge as you possibly can!
4. Do some volunteer work
Giving back to the society is always a good thing and is greatly encouraged in Islam. You don't necessarily have to travel to remote areas outside of your country to do so. There are always those who are in need of help regardless of time and place and all you have to do is give them a helping hand.
Credit: Kimse Yok Mu on Facebook
You can join many organisations that are specifically established for volunteering such as
The Kalsom Movement
, an independent and voluntary student-led charity movement with the aim of tackling education inequality.  There's also
Pertiwi
with their Pertiwi Soup Kitchen project which provides free meals to the poor and the homeless.
Credit:
@raja_teh
on Instagram
Volunteering through events and organisations are not the only way to do so however. Small acts of kindness such as a visit to the nearest orphanage and nursing homes and just spending time with them are just as good and will definitely put a smile on their faces.
5. Move that body
Being stuck at home should not be an excuse to laze around and be sluggish like a Snorlax.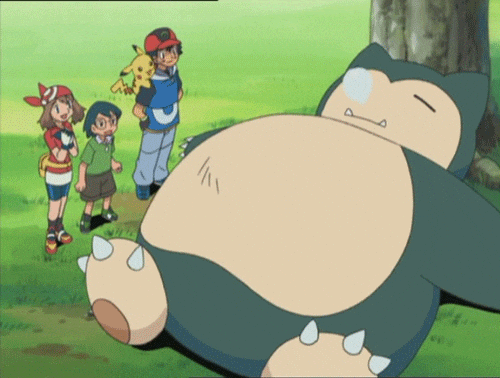 Credit:
Giphy
Instead, take it as a chance to focus on yourself and your body by doing some physical activities to get your heart pumping. It is the perfect opportunity to be active, get in shape, and most importantly, keep yourself healthy.
Credit:
@pictoryphactory
on Instagram
Sign up for a marathon or go for a jog around your neighborhood. Check out
here
and
here
for a list of running event near you. Not a fan of running? Then opt for some sports such squash, badminton, archery, and swimming.
Credit:
voxsports voxer
on Flickr
So get off the couch and get that body moving! You can also try going to a gym or an exercise facilities which often gives out free trial for the first class.
Celebrity Fitness
and
Fitness First
offer a three-day free trial so do give them a try!
6. Watch a theatre performance
Want something that is a little more artistic and cultured? Then how about going for a theatre performance instead of the usual movie at the cinema to change things up a bit!
Credit:
@aleeeehut
on Instagram
There's something moving and often magical about seeing a live performance on stage that the screen just can't seem to imitate. It feels more closer, intimate, and personal as both the actors and the viewers share the same space. It also celebrates the creativity, imaginative, and artistic aspects of human life. If you haven't been to a theatre performance before, then this is the time to do so!
Credit:
@aisyahyuserrie
on Instagram
Istana Budaya
,
Kuala Lumpur Performing Arts Centre
, and
Damansara Performing Arts Centre
are among the big names in Malaysia for plays and art performances. There are also some indie theatre production such as
Revolution Stage
,
Anomalist Production
, and
Waris Theatre
which you could check out. Find a list of art events happening near you at
Kakiseni
!
7. Hang out with friends and family
Use this seemingly quiet time to meet up with friends and family as you strengthen the bond that have already been formed and forged new ones along the way. We often take for granted what we already have and the same can be said about those who are closed to us.
Credit:
@najiiibbe
on Instagram
Spend time with your loved ones albeit just hanging out over a meal catching up on lost times, or perhaps do some activities together over the weekend. Take it to the outdoor as you go for an adventure ride on ATV at
Batu Caves
with your fellow friends. Or embrace the adrenaline rush running through your vein as you ride the rough river waters on a raft at
Gopeng, Perak.
Credit:
@aisyahyuserrie
on Instagram
If you are looking for holiday destinations that are family-friendly, then look no further than
here
! You can always opt to go to the zoo such as Zoo Negara and Farm in the City in Seri Kembangan which both the kids and adults will surely enjoy.
8. Travel
Not being able to get out of the country does not mean you cannot travel. Treat your hometown as a tourist would and you will be surprised at the adventure and beauty that have been right under your nose all this time.
Credit:
@ntsyhlly
on Instagram
There are always new places to visit and things to do if you search for them. In fact, we have an article on
new and epic things to do here in Malaysia
which you can check out. Or perhaps try out the new and hippest cafes in town or take a road trip around the country. We have a couple articles on road trips (
here
and
here
) around Malaysia too so do give them a look!
Credit:
@shahnazirah_
on Instagram
You can also visit the beautiful beaches of Malaysia or do a little hiking as you spend the time appreciating the beauty of Allah's creation.
Credit: Nizam Shariff on Facebook
Being stuck at home should not hinder you from enjoying and celebrating life. Make the most of your time here on this temporary world by taking full advantage of what life has to offer regardless of where you're. Place is never a reason to say no to adventure; the key is in your attitude. So take Life by the helm and steer it in the direction that
you
want it to be.
Tags:inspiration