Admit it – a daytrip to JB is probably a mini gastronomic adventure for most of us, relishing in various halal food items that are exclusively found in the Malaysian state ?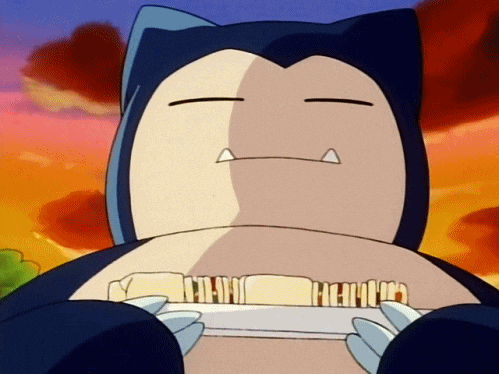 Credit:
giphy
However, there are an assortment of fares which, while not exclusive to JB, are found to be cheaper than their equivalents across the border! If you're on a budget, here are some must-try food items that are much more affordable in JB than their SG counterparts for your next JB makan adventure!
[P.S Hunt for these 14 super shiok makan places in JB for the best food trip ever!]
1. Iced Coffee
If you're driving in early to avoid the congestion and haven't had your daily dose of caffeine, stop by Chaiwalla & Co Container Café and grab some iced coffee to go! For less than RM10, you can get either their famed iced Thai Milk Tea or their signature iced Chai Latte to start your day trip right ☕️
Credit:Chaiwalla & Co. Container Caféon Facebook
Dining in sure isn't bad either! The dark industrial vibe of the café really sets itself apart from the rest of the traditional surroundings at Tan Hiok Nee Street. Grab some pies to go along with your beverage if you're feeling hungry!
[P.S Check out these top 5 must-visit cafes when you're in JB!]
Credit:@chaiwallacoon Instagram
Address:Jalan Tan Hiok Nee, Bandar Johor Bahru, 80000 Johor Bahru, Johor, Malaysia Operating Hours:Sun-Thur 12:00pm-12:00am, Fri-Sat 12:00pm-1:00am Price: RM5 - RM12
2. Sushi
While there are a couple of halal sushi outlets in Singapore, they are usually priced at a slight premium. If you're looking for a more affordable alternative, head down to various Aeon malls in JB that sell an assortment of sushi for approx. RM1 to RM1.50 per morsel ?
Credit:Ray Putraon Facebook
Credit: Sushi King on Facebook 
If you prefer dining in rather than take outs, head down to any one of the halal-certified Sushi King outlets in JB. Grab (and stack) your RM3 plates of freshly-made sushi right off the conveyor belt at various Sushi King outlets in shopping malls such as Sutera Mall and KSL City!
Credit:Sushi Kingon Facebook
Price: RM3 per plate
3. Boat Noodles
Besides plates of sushi, you may also stack bowls of noodles at well-known boat noodle haunts in JB. Originally from Thailand, boat noodles are small yet flavourful bowls of noodles in broth. 'The Original' Boat Noodles and Amphawa Boat Noodles are two popular and halal boat noodle joints usually frequented by locals and day-trippers alike!
Credit:@myboatnoodleon Instagram
At 'The Original' Boat Noodles, you can choose either a herb-based broth or a sweet and sour soy-based broth to go with your bowl of rice noodles, shredded meat, and meatball. At RM1.90 per bowl, you can try both broths first before ordering more bowls if you're unsure ? 'The Original' Boat Noodles can be found at Plaza Angsana, Aeon Mall Bandar Dato Onn', and Komtar JBCC.
Credit:@taniazolkplion Instagram
Amphawa Boat Noodles offers a little more variety; with 3 different broths of varying levels of heat (the spicy 'Tom Yum' flavor is a personal favorite ?), and 2 types of noodles, with each bowl also priced at RM1.90. Head down to one of their 3 outlets in JB if you would like to try!
Price: RM1.90 per bowl
4. Subway
This one's a well-known favourite for day-trippers, and rightfully so! Not only is it slightly more affordable, the Subway outlets in JB also offer halal meals as compared to the outlets in SG.
Credit: Subway Aeon Bandar Dato' Onnon Facebook
Everyday Value Meals go for RM11.90, with promotional value coupons found on their Facebook page that offer even more affordable meals! If you're spoilt for choice with the various menu options, give the limited-time-only Chicken Tandoori subs a try.
Credit:Subway Malaysiaon Facebook
Subway franchises are located throughout various popular shopping malls in Johor, including City Square, Plaza Angsana, and Aeon Mall Bandar Dato' Onn.
Price: RM11.90 for Everyday Value Meals
5. Boost
This Australian chain of juice bars has seen international growth in the past decade, with Singaporeans and Malaysians lucky enough to have outlets operating in both countries. If you aren't aware, the Malaysian menu is more competitively priced than in Singapore!
Credit:What's going on in Johor Bahru?on Facebook
Original-sized drinks start from RM12, which is RM3 cheaper than getting them in Singapore (subject to conversion rates). If you're looking for a healthier option to drink after all the gained calories from feasting, give Boost a try (while you're at it, check out the 'Malaysian Favourites' menu options ??).
Credit:What's going on in Johor Bahru?on Facebook
Boost Juice Bars can be found in Komtar JBCC, Aeon Mall Tebrau City, and the public concourse of Senai Airport in JB.
Price: Original-sized drinks start from RM12
6. Famous Amos
That distinct scent of chocolate chip cookies .. it has got to be Famous Amos ? 100g of those heavenly-baked goods costs around RM8 less in JB than in Singapore, making it the perfect take away to munch on while travelling across the border, especially when there's a checkpoint hold up.
Credit: @famousamos.my on Instagram
There are 4 Famous Amos outlets in JB; 2 can be found within walking distance from each other, at Komtar JBCC (shown below) and City Square Johor Bahru, while the remaining 2 outlets operate in Aeon Mall Kulaijaya and the public concourse of Senai Airport.
Credit: Free Traveller in Singapore, Johor Bahru on Facebook
[P.S With so many food to try, plan your 3D2N JB itinerary for your long weekend ahead!] 
Price: Depends on the amount of cookies bought
7. Auntie Anne's
Those warm pretzels from Auntie Anne's are another popular take away food item; which in Johor, costs a third of its price in Singapore! Head out to Auntie Anne's in Johor if you're looking to satisfy your pretzel cravings ?
Credit: Auntie Anne's Malaysiaon Facebook
They also provide a variety of dipping sauces to go with your chosen pretzel flavor! Auntie Anne's can be found at various malls in JB, such as Aeon Mall Bukit Indah (shown below), Aeon Mall Kulai Jaya, KSL City, Komtar JBCC and City Square JB.
Credit: Auntie Anne's Malaysiaon Facebook
Disclaimer: The ingredients used are purchased from JAKIM certified halal suppliers. 
#HHWT Tip: Do keep a look out for free pretzel day, usually happening around early April! Come early as the queues get long pretty quickly.
Price: Pretzels are priced from RM3.40
8. Donuts
Another food item that's more affordable in Johor than in Singapore include donuts ?! Not only do they make a great tea break snack, you can also take away boxes of these yummy pastries across the border, so we have rounded up three of our favourite halal donut eateries for you to head out to!
Credit: @jcomalaysiaon Instagram
First on the list is J.Co! A box of half a dozen J.Co donuts goes for around 50% less in Johor than in Singapore; they even have second box promotions once in a while too! Head down to KSL City, Aeon Malls Bukit Indah or Tebrau City, or City Square JB If you would like to try the myriad of donuts J.Co has to offer! (They also sell drinks and froyo!)
Credit: @adaiyingon Instagram
Next up is Big Apple! Also offering a variety of donut flavours (their 'Appla Kadapple' flavour is a personal favourite), you can get a box of 6 for less than RM15! You can find Big Apple Donuts & Coffee at Tesco Plentong, Tesco Seri Alam, Giant Plentong, Aeon Mall Bandar Dato Onn', and Aeon Mall Bukit Indah.
Credit: @dunkindonuts_myon Instagram
[P.S These 13 halal cafes in JB are perfect for your next cafe-hopping adventure!] 
Last but not least is internationally-renowned donut chain, Dunkin' Donuts! While it's priced slightly higher than the previous two chains mentioned, Dunkin's Donuts are still more affordable in Johor than in Singapore! Grab some Dunkin' Donuts at Larkin Bus terminal, Plaza Angsana, Aeon Mall Taman Universiti, and Aeon Mall Tebrau City if you're feeling peckish.
Credit: dunkindonuts_my on Instagram
Price: About RM3 per donut
BONUS:
9. Senibong Seafood Village
Situated near the Permas Jaya vicinity (overlooking the Sembawang area in Singapore ?) which is close to the checkpoint, it's no wonder Senibong Seafood Village is famous amongst Singaporeans looking for cheap, fresh seafood! Selera Senibong, Anjung Senibong, and 6 Corner are some of the more notable Malay seafood restaurants that operate in Senibong Seafood Village ?
Credit:Candle Tayon Facebook
Majority of the restaurants here operate till late, so head over to Senibong Seafood Village if you're looking for a laid back family dinner feast. You'll be spoilt for choice with the slew of seafood dishes found here ?
Credit:@selera.senibong.seafood_sss on Instagram
#HHWT Tip: The carpark entry fee is RM2. Make sure you check the pricing and weight of the seafood before you order! Additionally, it's more worth it for big groups of people to order at Senibong, so forget about going on dates or ordering for a small group of friends here. You can try haggling if you're great at it too.
Address:Kg. Senibong, Jalan Persiaran Senibong, 81750, Mukim Plentong, Johor, Bandar Baru Permas Jaya, 81750 Masai, Johor, Malaysia Price: Depends on the order
[P.S These 11 delicious halal eateries will make you want to drive to JB this instant!] 
Note: A reader has informed us that Kilang Bateri has closed :(
10. Shalloo
Craving for more seafood? Shalloo, formerly known as i-Shell Out, is the place to go if you're not willing to shell out (sorry I just had to!) too much of your hard-earned ringgits! If you don't already know, Shalloo comes complete with the Louisiana Seafood experience – food laid out on the table and eating with your bare hands. Prepare your makeshift tissue bibs if you're a messy eater!
Credit: @shallookilangbaterion Instagram
Not only does such a dining experience normally set you back way more in Singapore, Shalloo's prime location within Kilang Bateri also means you get to check out other eateries nearby; perfect for a makan day trip in JB!
Credit: @cheekiemonkieson Instagram
Address:No, 83, Jalan Tampoi, Kawasan Perindustrian Tampoi, 81200 Johor Bahru, 81200, Malaysia Operating Hours:5pm-12am daily Price: Depends on the order
So that sums up this list! If you're on a budget, yet don't want to skip out on some of your favourite dining options or takeaways, drop by these eateries on your next JB foodie adventure ?