Vacation time is just around the corner again, and you're beginning to dream when you'll be able to spend a well-deserved break on the ever popular island of Maldives. How about heading to other equally stunning islands and beaches in Southeast Asia that will make you feel like just like the Maldives? ☺️ There's so, so many gorgeous places that should totally be on your bucket list without leaving you broke! Breathtaking scenery, clear blue waters, less crowds and stunning sunsets at a unique island with the opportunity to explore - who wouldn't want to head to a place like that? ?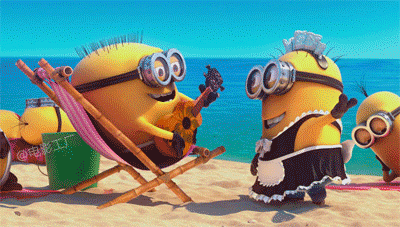 Credit: giphy
[inlinewidget id=35988]
1 Pulau Weh – Indonesia
A hidden gem in Indonesia for beach lovers, this beautiful island paradise is a great place for snorkelling and diving. Imagine yourself swimming in crystal clear waters alongside the teeming marine life and animals, including whale sharks, manta rays and sea turtles ?
Credit:Adrien VII on Facebook 
This island north of Banda Aceh is also home to waterfalls and volcanoes, all waiting for you to explore. Forget the Maldives and visit this equally gorgeous and underrated island for your next getaway!
Credit: The Beautiful Attractions of Asia  on Facebook[P.S For more stunning views in Indonesia you have to see, check out this article here!] 
2 Rawa Island – Malaysia
This gorgeous island is actually owned by the Johor Sultanate ? Located just 16km from Mersing, this idyllic destination is a haven for marine life and is part of the Sultan Iskandar Marine Park. This island has it all: emerald sea, white sandy beaches, phenomenal sunsets all at your front door ☀️
Credit: aydaworda on Instagram
There's also a massive jetty with slides and rocky cliff sides if you're up for an adventurous jump, or a volleyball net to have a friendly game with your pals and numerous water activities as well!
Credit: Rawa Island Resort on Facebook
3. Pasir Timbul Sandbar – Indonesia
In the middle of the sea, surrounded by azure blue waters, lies a little island that many have not heard of. Pasir Timbul Sandbar looks just like a photo taken in the Maldives! Here, you're able to have a picnic and snorkel in the waters surrounding the sand bar ☺️
Credit: budidoremi__ on Instagram
Seemingly in the middle of nowhere, strolling around Pasir Timbul is like floating in the world of your dreams ? With the size of only about 150 metres square, this ultimate exotic destination is located at Raja Ampat and has the most calming and shallow waters. You have to come here to experience it for yourself!
Credit: Wonderful Indonesia on Facebook 
4. Koh Lipe – Thailand
One of the most underrated beach destination in Southeast Asia, Koh Lipe is all about secluded dive sites, spectacular beaches and some of the best snorkelling spots to see tropical fishes ? It is also a mere 30km away from Langkawi, which means finding halal food is not a problem at all!
Credit: mwlam88 on Instagram
This small paradise island on the Andaman Coast also has trails leading to viewpoints for you to explore and soak in aerial views of the island's natural beauty. There are no cars here and everything you need – from chalets to cafes, diving shops and massage huts - are within walking distance! Do take note that there is no direct flights to this island ☺️
Credit: Beautiful Destinations Of The World on Facebook [P.S Looking to explore the hidden islands of Thailand? Check them out here!] 
5. Mabul Island – Malaysia
Mention Mabul Island and visions of pristine clear water, swaying coconut trees and blissful water bungalows come to mind. Located off the southern-coast of Borneo, Mabul Island could just be a little slice of beach heaven that you're looking for. Can you believe this is not in Maldives? ?
Credit: The World on Facebook 
If you're not keen on diving, you can chill by the soft sandy beaches or explore the fishermen villages. Its also home to the one and only unique diving rig in the world! Stay at Mabul Water Bungalows to experience a luxurious floating resort, overlooking the world-famous Sipadan Island! There are also other types of accommodations on the island to suit the different budgets ?
Credit: Borneo Divers Mabul Resort on Facebook [P.S Looking for breathtaking islands in Malaysia that even locals don't know? We got you covered!] 
6. Pulo Cinta – Indonesia
Literally meaning ' Island of Romance,' Pulo Cinta is the ultimate beach destination for honeymooners ? Forget the Maldives, you are sure to feel like a millionaire in this private island! Soft, white sandy? Checked! Pristine, azure waters? Checked! Stunning sunsets and amazing marine life? Checked! What's there not to love? ?
Credit:Pulo Cinta Eco Resort on Facebook
Here you can stay in Pulo Cinta Eco Resort with water villas uniquely arranged into a heart shape ? This would mean unblocked views of the beautiful sea!
Credit: rimma.co on Facebook
Credit: iamindonesianofficial on Instagram 
7. Belitung – Indonesia
Known for its pearly white sandy beaches and crystal blue waters, Belitung has become one of the most popular places in Indonesia since the movie 'Laskar Pelangi' was released in 2008. Indeed, the island (and all the tiny islands surround Belitung island) is gorgeous ?
Credit: yusup_m_ig on Instagram
The waters here are fine even for non-swimmers, as there's almost no current and no surf. Island-hopping is also another fun activity to do; perfect for your next beach adventure! There is also more than just island hopping and snorkelling here - you can explore Tanjung Tinggi beach, go to the colourful Museum Kata and visit the gorgeous white sandstones at Lake Kaolin!
Credit:Wonderful Indonesia on Faceook[P.S Check out these 11 stunning islands in Indonesia that'll make you want to head there this instant!]
8. Phu Quoc Island – Vietnam
The ideal place to escape the hustle and bustle of city life, Phu Quoc Island in Vietnam is still largely undeveloped. This means less crowd, untouched marine life and clean beaches! The beautiful island off the coast of Cambodia boasts stunning beaches, romantic sunsets and a peaceful atmosphere.
Credit: Premier Village Resort Phu Quoc on Facebook
Its also one of the family-friendly islands with numerous activities such as snorkelling and fishing trips. Its even one of the very few places in the world with bioluminescent plankton – like in some of the Maldivian islands ?
Credit: Mercure Phu Quoc Resort & Villas on Facebook[P.S Find out other underrated islands in Southeast Asia for your perfect weekend getaway!] 
[inlinewidget id=35988] You don't have to go out of Southeast Asia for white, soft sand, crystal clear waters, amazing sunsets and some beach therapy. Are you ready for some fun in the sun without heading to the Maldives? Your next adventure awaits ?