So you're planning a well-deserved vacation and you want the best. To put it simply, you're looking for a hotel with immaculate customer service, breathtaking views and an air of exclusivity. Well, guess what? Whether you're seeking a tranquil retreat to reflect and rejuvenate, or an exciting escapade in a glittering city, we've got you covered with this list of enchanting hotels in Asia that are absolutely worth the splurge ?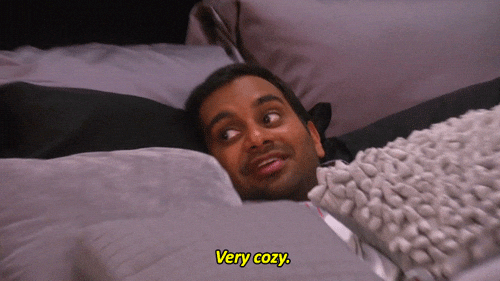 Credit: giphy
1. The Oberoi Udaivilas, Udaipur, India
Designed in the image of a traditional royal Indian palace, staying at The Oberoi Udaivilas lets you live out your fantasies of being a Raja...or a Rani! ?
Credit
: 
Oberoi Hotels
Overlooking the azure shores of Lake Pichola, the majestic Oberoi Udaivilas features soft golden domes and glittering moat-like pools, amidst a massive backdrop of luscious gardens.
Credit: Oberoi Hotels
Feel the sparks of romance fly as you dine by the lakeside with the palatial resort glowing enchantingly in the night.
Credit: Firefly Daily
Whether you are seeking tranquility and balance, or an insightful discovery of traditional Indian arts, a stay at The Oberoi Udaivilas is guaranteed to be unparalled by any other hotel experience in the country! ?
Price per night:
from INR26,500  
Website
2. Song Saa Private Island, Cambodia
Have you ever wondered what it's like to live on a private island, with all your comfort needs taken care of? Welcome to Song Saa, a carefree paradise where you can experience swimming among tropical reefs, magnificent sunset views, and exclusive access to pristine sandy beaches!
Credit: Song Saa Collective on Facebook
Influenced by the Khmer cuisine, every meal at Song Saa is cooked to perfection using fresh, organic ingredients picked from the resort's very own gardens ? And if you want to know how to prepare these sumptuous meals yourself, you can even take a private cooking class with the chef!
Credit: Song Saa Collective on Facebook
Nature lovers who are climate-conscious will be glad to know that Song Saa was designed based on a philosophy of sustainability.  The private island resort's 24 luxurious villas were constructed from recycled and reclaimed timbre and features locally-made furnishing ?
Credit: Song Saa Collective on Facebook
Whether you are looking for a perfect honeymoon spot, or a relaxing family getaway, Song Saa offers wonderful experiences that makes for an unforgettable holiday!
Price per night:
from USD890
Website
3. Four Seasons Tented Camp Golden Triangle, Chiang Rai, Thailand
Longing to escape the buzz of city life and run into the embrace of Mother Nature for an epic adventure? Glamp it up at The Four Seasons Tented Camp Golden Triangle!
Credit
: 
Four Seasons
Tucked away in an exotic bamboo jungle in Northern Thailand where the Ruak and Mekong rivers meet, Tented Camp Golden Triangle guests will enjoy rare interactions up-close with locally-rescued elephants, and go on thrilling excursions such as hiking on surrounding mountain trails, where they will learn about the rich biodiversity of the area. ?
Credit
: 
Four Seasons
After a long day of exploring the bamboo jungle all around you, we guarantee you will greatly look forward to unwinding in your tented suite! Go for a long soak in the ornate custom-made wooden hot tub on the outdoor deck and enjoy the magnificent view. If you need more help loosening the knots in your muscles aching from all your adventures, you can indulge in a relaxing massage at the spa tents hidden away in the lush compound. ?
Credit
: 
Four Seasons
Price per night:
from THB59,250
Website
4.  Six Senses Laamu, Maldives
Are you still hearing whispers of the ocean song in your ear? Do you miss the feeling of soft sand sliding between your toes?  If you answered yes to both, you need a vacay at the Six Senses Laamu! ?
Credit: Six Senses Laamu on Facebook
While the Six Senses Laamu is located on the ever popular as an island getaway destination Maldives, you can expect absolute serenity and privacy. As the only resort in the Laamu Atoll, it is so remote that you can only reach it by an inter-island domestic flight from Male International Airport to Kadhdhoo, followed by a short speedboat ride! ?
Credit: Six Senses Laamu on Facebook
From your gorgeous palm-thatched villa, you have direct access to the turquoise waters of the surrounding ocean so you can be one with the fishes. ? If you are more of a surfer, head up to Yin Yang, the most famous wave in the atoll breaks just off shore and is a surfers dream come true! Whatever you choose to do, you're in for a spectacular treat!
Price per night:
from USD502
Website
5. Gora Kadan, Hakone-Machi, Japan
Gora Kadan is not exactly a hotel, but a traditional Japanese
ryokan
fitted with luxurious facilities located on the sprawling grounds of a summer villa that once belonged to a member of the Imperial family.
Credit: Jean-François Chénier on flickr
The charming ryokan is located away from the city in Kanagawa Prefecture, famous for its hot springs.
Credit: gorakadan on Instagram
Each tatami-matted room comes with its own Japanese garden and a breathtaking view of Fuji-san. After an exquisite
kaiseki 
dinner, unwind by taking a bath in your private open-air onsen that has been naturally heated by volcanic rocks! ?
Credit: gorakadan on Instagram
If a hot spring bath is not your thing, feel free to take a dip in the indoor swimming pool for a recreational swim, followed by a session at the sauna instead! ?
Price per night:
from JPY40,000 
Website
6. Amanfayun, Hangzhou, PRC
Cradled in a serene valley on the outskirts of Hangzhou- one of the Seven Ancient Capitals of China- lies the stunningly rustic Amanfayun.
Credit
:
PENG HSIEN-YING on flickr
Amanfayun is a combination of 
aman,
 the Sanskrit word for peace and 
fayun,
the name of the tea-planting village that once upon a time occupied the same ground.
Credit: Amanfayun
A sacred oasis of China's cultural heritage, the incredibly historic resort features cool stone flooring, camphor timbre walls and clay-tiled roofs that date back to the Tang Dynasty.
Credit
: 
Amanfayun
Price per night: 
from CNY5100
Website
7. The Puli Hotel & Spa, Shanghai
Are you a city dweller who prefers the exciting throb of the city to the gentle murmurs of village life?
Credit: The PuLi Hotel and Spa on Facebook
A slick high-rise hotel located in the heart of Shanghai, The PuLi Hotel and Spa is a stylish sanctuary for discerning travellers looking to experience the charms of China's famed financial hub ?
Credit: The PuLi Hotel and Spa on Facebook
Shopaholics can hit up the various shopping spots close-by, before treating themselves to a tea-themed spa experience offered at the hotel's boutique spa to rejuvenate.
Credit
: 
The PuLi Hotel and Spa on Facebook
The neighbouring Huangpu district has a few Muslim-friendly restaurants so you can get a taste of authentic Shanghai cuisine while taking in the sights of this attractive city! ?
Price per night: 
from USD398
Website
Your vacation is the best time to truly pamper yourself and leave your worries behind, so book yourself a luxurious experience at these amazing hotels!
Tags:asia-luxury-hotelshoneymooninspirationluxuryluxury-hotels