You might think that affordable and delicious lunches in the latest and coolest cafes doesn't exist in Singapore, but they do! Enrich your lunch period at Instagram-worthy locations, without completely emptying your wallet ?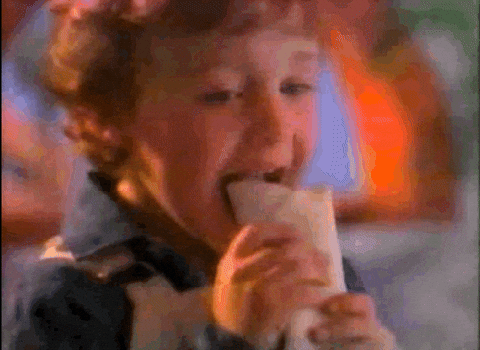 Credit: giphy
We've rounded some of the best cafes that you definitely should check out with your family and friends! Best part of it all, it's all under SGD$20 ? P.S. If you've visited any of these eateries listed in the article, share the love and
leave us a review on our website here!
1.ButterScotch (Halal-certified)
Credit: mrbuibui on Instagram
A hidden gem located in Bukit Merah, ButterScotch has never disappointed us with their quality of food, including their lunch deals! For just $12, you can choose from the whole list on the menu like Tom Yam Goong Pasta, Chicken Chop Aglio Olio and their Ramly Meets Wendy Burger. It comes with Ice Lemon Tea or you can upgrade to any drink of your choice ?
Credit: @fuelforhakim on Instagram
For desserts, be sure to try their Ondeh-Ondeh waffles. Fragrant pandan waffles, topped with gula melaka syrup and rich gula melaka ice cream? How could one possibly miss this out?? Also, they definitely score more points for their lovely and cosy ambience!
Address:
Blk 164 Bukit Merah Central #01-3625 Singapore 150164
Opening Hours:
Lunch Deals from 11 am to 2pm
Contact:
6271 1164
Facebook
| 
Instagram
2.Working Title (Halal-certified)
Credit: workingtitlesg on Instagram
Working hard at work? Rate your level of work with their working lunch ($12), the working harder lunch ($14) and the working hardest lunch ($16)! All set lunches come with a canned drink. Or you can also reward your hard work by getting either fresh juice, iced tea or hot coffee for an additional $2 ?
Credit: workingtitlesg on Instagram
With interesting variations of burgers (and affordable too), Working Title definitely is the place to be for your next laid-back hangout with your loved ones. Have we mentioned that their Ribena Wings is our absolute favourite? ?
P.S. If you've tried the food here at Working Title, help the Muslim travel community and tell us why you love it
here
!
Address:
48 Arab Street, Singapore 199745
Opening Hours:
Lunch deals available from 11am to 3pm
Reservations:
[email protected]
/ +65 6298 8721
Instagram
3. FIX (Halal-certified)
Credit: FIX Grill & Cafe on Facebook
Fix yourself up with some quality food at FIX, with their set lunch meal of either Wild Mushroom Aglio Olio, their Signature Chicken Chop, or Pan-Seared Fish at just $12.90. It comes with mushroom soup. Complete it with housemade coolers for an additional $1.90, and your meal is still less than $15!
Credit: FIX Grill & Cafe on Facebook 
Comprising an indoor dining room and a pool side patio, FIX has the perfect combination of quirky and comfort ??
Address:
31 Ah Hood Road #01-06, S 329979
Opening Hours:
  Lunch Set available Mon- Fri from 12 – 3pm, except last Tue of every month
Contact:
6256 1484
Instagram
4.Citrus By the Pool (Halal-certified)
Nestled at Woodlands Swimming Complex (which is just a 10 minute walk away from Woodlands MRT), get ready to be greeted with retro-like interior and cozy lights, creating that perfect ambience ☺️
Credit: Citrus By The Pool on Facebook
On weekdays, you can enjoy their lunch specials from $8.90+ onwards! Some of the signature dishes include their Tom Yum Seafood Pasta, Grilled Free Range Chicken and Smoked Duck! For desserts, get ready to fill your tummies with the Molten Chocolate Lava Cake ?
Credit: Citrus By The Pool on Facebook
Address:
 3 Woodlands Street 13 ,3-3A Woodlands Swimming Complex
Telephone: 
6366 6581
Opening Hours:
 11am - 11pm
Instagram
5.The Mad Sailors (Muslim-owned)
British classics, anyone? ?  From the good ol' fish and chips to sandwiches and many more, The Mad Sailors prepare their dishes from fresh ingredients and recreate delicious British classics that'll definitely warm your hearts (and tummies!)
Credit: a.mandayong on Instagram
Their Meal Deal features selected mains with a free Cold Brew Tea or a free Coke. The price ranges from $12 - $18. We'd recommend their well-known Fish and Chips Haddock or the Easy Peasy, a cream based pasta served with duck! Call it a Mad Deal ?
Credit: The Mad Sailors on Facebook
We'd love to hear from you if you've visited The Mad Sailors! Tell us why you love their classics
on our website!
Address:
24 Haji Lane, Singapore 189217
Opening Hours:
Lunch available from 12pm to 3pm
Contact:
[email protected]
/ +65 8248 2853
Instagram
 |
Facebook 
6.All Things Delicious (Halal-certified)
All things are especially delicious (pun intended ?) when there are weekday lunch sets! Any Sandwich, salad, and rice bowl (ranges between $10 - $19) comes with free soup or dessert of your choice. What's more, you can get $2 off any drink with this deal.
Credit: allthingsdelicioussg on Instagram
P.S. If you've dined here before,
share the love by dropping us a review!
Address:
34 Arab Street, Singapore 199733
Opening Hours:
Weekday Lunch Sets available 1130 am – 2pm
Contact:
+65 6291 4252
Instagram
|
Facebook
7.Paddington House of Pancakes (Halal-Certified)
One of the best places in Singapore to get your pancakes fix ? You can choose your pancakes from a Classic Buckleberry which consists of real blueberry pancakes that comes with scrambled eggs, cream cheese, mushrooms and turkey bacon served with maple syrup. A hearty breakfast (and lunch OR dinner!) indeed ? Besides from pancakes, Paddington House of Pancakes also has mains such as burgers, pastas, and even crepes for desserts. Talk about a belly good time, eh?
Credit: Paddington House of Pancakes on Facebook
Their promo is worth it if you come for lunch with a group of friends! Get the 3 Main Course of your choice (ranges from $10 - $20) to enjoy Free Pancakes on the house. So be sure to come with your friends & family ?
Credit: mrseanfoo on Instagram
Address: 
City Square Mall #02-35/36 Singapore 208539
Opening Hours:
11.30 am – 9pm on Mon – Thurs, 11am – 10 on Fri - Sun
Contact:
6612 9029
Facebook
BONUS: Santap (Muslim-owned)
Conveniently located 5 minutes away from Rochor MRT station, Santap offers you from pizzas to brunch sets (Weekdays until 3pm; Saturday & Sunday until 5pm) rice bowls and even desserts to end your perfect meal!
Credit: santapsg on Instagram
From the same people who brought you Afterwit, (working title), and The Mad Sailors, Santap's sumptuous dishes will leave you coming back for more ?  There are currently no lunch deals at Santap, but you can get 50% off your 2nd main when you sign up on
our website here! 
Credit: chrixtinee on Instagram
Address: 
The Daulat Singapore 208413
Opening Hours: 
11:00AM - 10:00PM
Tel: 
8245 6284
Instagram
|
Facebook
Been to Santap before and enjoyed their good food? Share your experience with us and
leave us a review on our website
!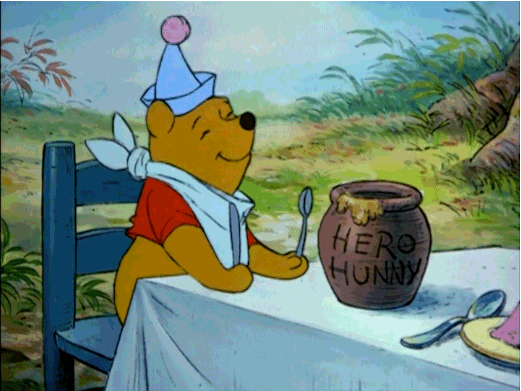 They say that good food is always meant to be shared, so we hope you've enjoyed reading this article and have a few cafes in mind for the next hangout with your family and friends! So, did we miss out on any cafes? Share with us in the comments below! P.S. If you've been to any of these eateries, why not help the Muslim travel community and
leave us a review on our website
! Other Muslims will also benefit from it, insha'Allah ☺️