[Updated 22 Jan 2020]
If there's one thing we learned from our experience, travelling doesn't have to be expensive. Whether you're journeying through a new city to immerse in its culture, speak to the locals and sample delicious cuisine, all of these experiences can be done without leaving a scratch on your bank account.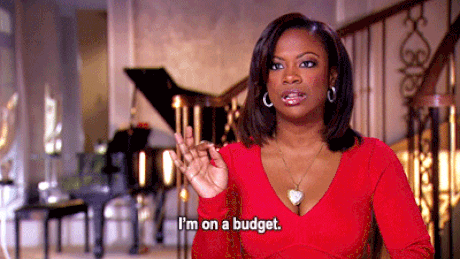 Credit: giphy
If your bank balance isn't looking the healthiest this year but you're still itching for a getaway, here are our top picks in Southeast Asia that won't bust your budget!
1. Ipoh, Malaysia
Credit: Canning Dim Sum on Facebook
The mouthwatering halal food in Ipoh
has always been a major draw for those who visit Malaysia, with a blend of Malay, Chinese and Indian cuisines to choose from.
Penang would usually be the port-of-call when it comes to good food
, but we say that the town of Ipoh in Perak is also a contender!
Cheaper than its more famous cousin up north, Ipoh is brimming with
stylish boutique hotels
,
quirky Insta-worthy spots
and is central to lots of other attractions that Perak has to offer, from the hot springs of Tambun to the cool climate of Cameron Highlands. Like Penang, Ipoh now has a number of mural artworks and street art around town depicting Perak in the old days, popular Malaysian culture and even classic children's games. Hunting for murals and taking a photograph or two is a fun way to spend the afternoon in Ipoh, before enjoying a cup of coffee at their many cafes.
[P.S. If you're planning to explore more of Malaysia, make sure you tick these 1o mouth-watering halal local dishes off your list!]
2. Terengganu, Malaysia
There's a charming and laidback side to Malaysia, and Terengganu will make a splendid getaway for anyone who wishes to escape the bustling city life. This state in Malaysia is home to two beautiful mosques, Masjid Tengku Tengah Zaharah (Floating Mosque) and Crystal Mosque, which are some of the must-visit attractions. Since it has a large Muslim population, finding delicious halal food in Terengganu is pretty easy. You can start with a hearty breakfast at Nasi Dagang Mak Ngah before spending the afternoon, feasting on grilled fish at Medan Ikan Bakar and keropok lekor at Kampung Losong.
[P.S. If you're feeling adventurous, plan a 5D4N road trip to Pahang, Kelantan and Terengganu!]
3. Siem Reap, Cambodia
Any history buff who enjoys exploring ancient ruins will be swept away by Angkor Wat in Siem Reap. It's easy to be in awe of the structures and intricately carved patterns in the solid rock of the temples. There's also plenty to see and do beyond Angkor Wat of course, from bargain hunting at their street markets, visiting the floating villages, and watching an amazing sunset over the Tonle Sap lake. The best part is, there are also a number of halal restaurants and Muslim-friendly accommodations in Siem Reap!
#HHWT Tip:
Bring US dollars if you're travelling in Cambodia – most attractions and dining places accept USD. Also, it's easier to exchange any extra cash you have leftover back into your home currency!
[P.S. Make the most of your trip with this 4D3N itinerary for your Siem Reap adventure!]
4. Manila, Philippines
Manila, the capital of the Philippines, is a bustling city that's home to more than 1.6 million people. If you're planning to travel to the city, it's important to know where to eat so that you won't go hungry, and
these delicious halal eateries in Manila
are worth bookmarking for your trip. You can learn about the country's history at the National Museum of the Philippines, stroll around the famous Rizal Park, and see the hero's memorial at Fort Santiago.
5. Chiang Mai, Thailand
We've been to Chiang Mai and we love it! With great street food like mango sticky rice (who can say no to fresh mangoes?), markets to bargain to your heart's content, culture you can't wait to immerse yourself into (we love the Bo Sang Umbrella Village) and even a sanctuary for abused and injured elephants that you can visit and give back to the community (you'll know why you should NEVER ride elephants after visiting the sanctuary), Chiang Mai is the northern Thailand gem that you should be exploring right now. We even have
a first-timer's guide to Chiang Mai, so you won't miss a single thing
!
#HHWT Tip:
If you're not afraid of heights (or even if you are, it's time to conquer that fear!), you should definitely check out zip lining in Chiang Mai. It's loads of fun and the adrenaline rush you get from zipping from tree to tree will make you feel just like Tarzan!
[P.S. Interested to see what's great in Chiang Rai? Discover the best of both cities with our 4D3N Muslim-friendly itinerary to Chiang Mai and Chiang Rai!]
6. Surat Thani, Thailand
Known as the 'City of Good People' in Thai, Surat Thani is an unfrequented city that flies under the radar for many. Though it may seem like your average transportation hub, a closer look at the city will prove that there's more to this charming province than meets the eye. You can visit Surat Thani City Pillar Shrine, admire the Cheow Lan Lake and practice your bargaining skills at Surat Thani Night Market. Searching for halal food in Surat Thani is fairly easy too - ranging from khao mok gai (Thai-Muslim chicken biryani) at Surat Thani Night Market to Thai fried rice at Bismillah Restaurant Muslim Halal Food.
[P.S. For an adventure in Thailand, get inspired by our 4D3N ultimate Muslim-friendly itinerary to Surat Thani and Koh Samui!]
7. Lombok, Indonesia
Bali getting a little touristy for you? Head on over to Lombok, also known as the island of 1,000 mosques. Unlike Bali, halal food is easily available in Lombok, which also boasts great beaches, diving spots on the nearby Gili Islands and a local vibe that you can't get in Bali. You can
stay in a luxurious beachfront villa with unbeatable prices
, kick back and relax as you soak up the beauty of Lombok and the Gilis.
#HHWT Tip:
Fret not if sandy toes aren't really your thing and adventure is more your game. Lombok also has amazing waterfalls and even an active volcano that you can trek up to (or take a helicopter up…but that's not really for budget-conscious travellers). Lombok has got it all ?
[P.S. If you're all up for exploring more of Indonesia, check out these 8 incredible (and secret) destinations in Indonesia!]
8. Hanoi, Vietnam
Want a budget trip but not willing to compromise on experience? Hanoi is just the place you need to visit with its vibrant culture! With numerous scenic sites and cultural relics, there's plenty to see in Hanoi on a budget. Yes, you can expect to spend around USD20/day (or less) for your food, lodging and sightseeing. If you decide to transform it into a foodie adventure, check out
these halal eateries in Hanoi that you can't miss
.
#HHWT Tip:
Hop on a scooter taxi to truly experience Hanoi like a local! A typical 10 min ride should cost you less than a dollar (USD).
9. Yangon, Myanmar
We can all agree that Yangon is one of many underrated destinations in Southeast Asia. Opening their doors to tourists is a welcoming move by the government to promote Yangon's hidden beauty and treasure to the world. It's also the best city to take it nice and slow. You can chill for hours at the Shwedagon Pagoda, take a walk down the Chaungtha Beach, and sip piping hot Burmese teas without hurting your wallet.
10. Luang Prabang, Laos
Known as Laos's ancient capital city, Luang Prabang is one of the best places to stretch your money in Southeast Asia. Neighbouring the famous Mekong River, there are many attractions to explore such as Mount Phousi, Wat Xieng Thong temple, and the Royal Palace. The prices for accommodation and dining options vary. To stay within budget, book a night in a guesthouse with basic amenities and dine at local restaurants for their rice and vegetable meals. Street food is generally priced between USD2-3 per meal and touristy restaurants are priced between USD3-4 per meal.
#HHWT Tip
: Since Laos is a predominately Buddhist country, it's best to behave respectfully when visiting temples and religious sites. Now time to look for cheap airfares and you're all set to go!
Tags:budget