Travelling can sometimes be a daunting experience, especially if you're travelling to a place where you don't speak the language, have any local friends, or if you're travelling solo. I mean, how could you not be terrified?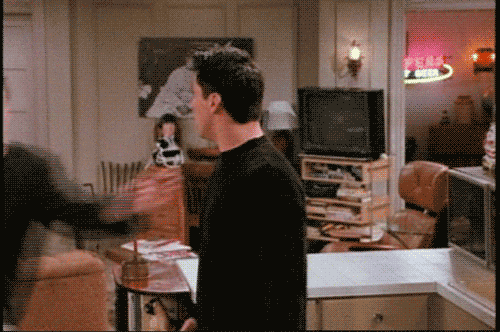 Credit: Giphy
Going out of your comfort zone is really hard. But the truth is that those very same reasons are what makes travelling so memorable (aside from the gorgeous sights and the sumptuous food, of course!) Though it's tough, it's always rewarding in the end ? But if it still makes you jittery, let these 6 reasons convince you why travelling is the best time to push yourself out of your comfort zone! ❤️
1. You have to go with the flow
Things don't always go as planned when you travel: flights may get delayed and you might have to spend an extra night somewhere you only wanted to stay one night, or that museum you 
really really 
wanted to visit might have been unexpectedly closed for renovation. [caption id="attachment_28604" align="alignnone" width="900"]
Golden Gates of Palais Royale, Fez, Morocco[/caption]
Credit: @maddalenalai on Instagram
In our daily lives, it's difficult to let go of the frustration when things don't go our way. When travelling, though, time is of the essence, and every second is precious! So when things go wrong, despite the frustration, we simply set off finding other paths to our destination or other things to do. That's when we stumble across hidden gems we never knew about ? [caption id="attachment_28566" align="alignnone" width="900"]
Colourful houses of Burano, Venice[/caption]
Credit: @melekeska on Instagram
"They plan, and Allah plans. Surely, Allah is the best of planners." - Quran 8:30
Life works pretty much the same way: getting redirected to a different goal or strategy is really upsetting, but ultimately so much more enlightening. Once we get used to adapting to unforeseen changes in our travels, it's easier to adapt to change in our daily lives too! ?
2. Language barriers teach you how to connect with anyone
English might be a standard mode of communication back home, but elsewhere in the world, lots of people prefer to speak their mother tongues, leaving you in the awkward position of not knowing how to communicate as easily as you'd like.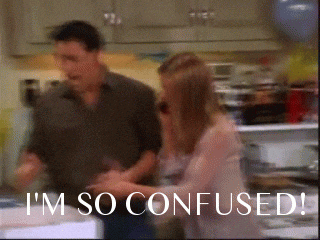 Credit: Giphy
When language fails us, though, it makes room for the language of the hearts! Being unable to speak the same language will leave you understandably perplexed, but it also heightens your understanding of unspoken ways of communicating that you'd otherwise be unfamiliar and uncomfortable with. [caption id="attachment_28613" align="alignnone" width="900"]
Hanami season in Kyoto, Japan[/caption]
Credit: @nadaalnahdi on Instagram
Gestures, smiles, and touch are all ways of communicating that are just as important, but that we often neglect in favour of choosing the right words. When there are no words to be spoken, though, you discover that sometimes, words aren't necessary to show kindness and sincerity to others ?
3. To travel well is to learn to take risks
Being miles and miles away from home infects our minds with an addictive, adventurous mentality: if we've travelled so far, it'd be a waste not to try new things or venture into uncharted territory. [caption id="attachment_28587" align="alignnone" width="900"]
Sandboarding in the Sahara Desert, Morocco[/caption] After all, part of what makes travelling so addictive is seeing, eating, and doing things we've never tried before--it's what gives us our most authentic experiences in the places we visit! In fact, sometimes, in places like Venice or Chefchaouen, the more you take the risk of getting lost, the more you'll witness the effortless beauty unfolding around you ? [caption id="attachment_28616" align="alignnone" width="900"]
Getting lost in the medina of Chefchaouen, Morocco[/caption]
Credit: @thewaytotravel on Instagram
It can be just as hard to take risks in real life, but the unexpected discoveries we make when we take risks while travelling serve as a fantastic reminder that the best rewards await only those who dare to take a leap of faith ?
4. Travel buddies are powerful sources of support
There's always a certain amount of uncertainty that comes with travelling: even if you've prepared as much as you can before the trip, physically going there and experiencing its reality is a different ball game altogether. [caption id="attachment_28589" align="alignnone" width="900"]
Hiking in Denali State Park, Alaska, USA[/caption]
Credit: @adventuresoflilnicki on Instagram
Travelling with your best buddies always reduces that element of uncertainty: you know that your friends have your back no matter what, and vice versa. It makes it that much easier to break out of your comfort zone ? Even if you're travelling solo, you'll meet people from entirely different countries whom you somehow just click with so easily. They might even become your travel buddies, or your lifelong friends! [caption id="attachment_28601" align="alignnone" width="900"]
Watching hot air balloons rising over Cappadocia, Turkey[/caption]
Credit: @amanthanny on Instagram
If the thought of stepping into the unknown in life scares you, travelling teaches you that as tough as life gets, the blessing of genuine companionship always softens the blow and spurs you on when things get hard ?
5. Immersing yourself in new cultures accustoms you to uncertainty
Exploring new cities, new traditions and new cultures while we travel doesn't just have the effect of accustoming us to new situations that we're not used to: through it, we even come to love the experience of going outside our comfort zones.
Credit: @maysixteen_sg on Instagram
Donning the traditional costumes of other cultures and adapting to the particular do's and don'ts of the places opens up our minds to new perspectives, worldviews, and outlooks, which is vital to learning to step outside our comfort zones.
Credit: @nrlfrhanas on Instagram
After all, if you're used to blending in like a local no matter which part of the world you go, the thought of leaving your comfort zone behind you wouldn't scare you quite as much as it did before ?
"One's destination is never a place, but a new way of seeing things." - Henry Miller
6. Travel teaches you the value of knowing yourself
Ultimately, the biggest obstacle to breaking out of our comfort zones is ourselves. Paying too much attention to the fears and insecurities that whisper in our minds when we try things we've never tried handicaps ourselves and slows us down needlessly. [caption id="attachment_28593" align="alignnone" width="900"]
Rainbow Mountain, Cusco, Peru[/caption]
Credit: @adventuresoflilnicki on Instagram
Whether we're climbing up a steep mountain in Peru or cycling leisurely along a quiet bicycle path just outside the city, travelling teaches us priceless lessons about ourselves. Through all these experiences, we learn when to keep going, when to disregard our self-doubt, and when to give ourselves a break before continuing the journey.
Credit: @suhuromar on Instagram
Taking home lessons like this is part of what makes travelling one of the most valuable investments in life. Think about it: if you've conquered that mountain you never thought you could, what's stopping you from achieving anything else? Stepping out of our comfort zones is always terrifying. But no matter how scary it might be at first, the unfamiliar, unexpected and uncertain situations that we encounter when we travel truly teach us that there is no faster and more effective route to growing in life than to do the very things that scare us every day ?
Tags:inspiration