When travelling abroad, the first thing every Muslim traveller should do is to check out the local mosques! You'll be in awe of the majestic architecture and the sea of fellow worshipers making their way to God's home ?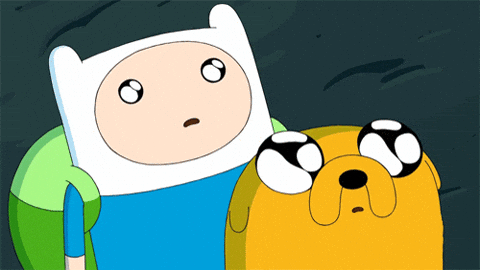 Credit: giphy
What's even more amazing than stumbling across a breath-taking piece of architecture? Finding out that they're
surrounded
by bodies of water! Here's 6 stunning mosques surrounded by water you wouldn't believe exist in Southeast Asia ?
1. Sultan Omar Ali Saifuddin Mosque, Brunei
Credit: Manuela Solahoue on Facebook
Being the tallest building in Bandar Sri Begawan, visitors of Brunei would not miss this structure as it dominates the skyline with one of its minarets. The mosque features marble minarets, pure golden domes, and a large courtyard that includes water fountains.
Credit: Bernard Spragg. NZ on Flickr
From far, it looks like a haven floating on water as it is mostly surrounded by water! The mosque is built on an artificial lagoon on the banks of the Brunei River, at the very famous Kampung Ayer, Brunei's very own "village in the water".
2. Crystal Mosque, Kuala Terengganu, Malaysia
Credit: Choo Yut Shing on Flickr
Crystal Masjid, built on the island of Wan Man, was constructed on the banks of the Terengganu River. It has been named as one of the most beautiful mosques in the world. This could be due to the modern architecture as it is built mainly from steel, glass and crystal! ?
Credit: @appleqi on Instagram
At night, with the reflection from water, the glowing lights create a majestic view which cannot be expressed in words alone.
3. Malacca Straits Mosque, Malacca, Malaysia
Credit: @thanhdyar on Instagram
The mosque combines both Middle Eastern and Malay craftsmanship, with the most prominent feature being its 30 metre tall minaret, with a beautiful entrance. What makes this mosque stunning is not just its architecture, but also the fact that it is built on the shoreline of the Strait.
Credit: Alvin Seah on Flickr
When the tide is high, the mosque looks like it's floating above the water!
[ P.S. In need of a quick escape? Check out our 3D2N itinerary for your historical Malacca getaway! ] 
4. Puchong Perdana Mosque, Selangor, Malaysia
Credit: Huo Long on Flickr
Ever seen a mosque situated right next to a lake? Visit Puchong Perdana Mosque to see the beauty of such a combination! ?  You'll be blown away, seeing the way the mosque is reflected onto the calm blue waters of the lake.
Credit: @azrulazmiii on Instagram
It features a striking gold dome has even won the title of best mosque in Selangor (it's definitely not hard to see why!)
5. Masjid Putra, Putrajaya
Credit: Sham Hardy on Flickr
Apart from being surrounded by the Putrajaya Lake, the surround-sound system used here also adds a deeper layer of interaction with the mosque. Front row speakers are used to create the effect of all sounds originating from the direction of the imam.
Credit: Wasin Waeosri on Flickr
It's also one of the few mosques in the world to have a pink dome, which is constructed with rose-tinted granite. Guess it's not only Wednesdays that we can wear pink ?
[ P.S. Check out these 13 jaw dropping places in Malaysia you wouldn't believe exist! ]
6. Federal Territories Mosque, Malaysia
Credit: pjfncs27 on Flickr 
If you thought that the mosque looks somewhat similar to one you've seen before, you're right! The mosque's design is a blend of Ottoman and Malay architectural styles, and is heavily influenced by the Blue Mosque in Turkey. ?
Credit: @methelmeth on Instagram
Walking through the grounds of this sprawling mosque will certainly make you swell with a sense of pride at the universality and beauty of Islamic tradition ? With mosques of all shapes and sizes that exist even by the coast or a lake, you'll never run out of prayer spaces to choose from! Who knows, we might even see an underwater mosque in the future ? Let us know in the comments if you have other beautiful mosques that you want to share with us ? [iframe seamless="seamless" style="border: none; overflow: hidden;" height="450" width="100%" scrolling="no" src="https://pollbuzz.co/frame/1608?type=poll"][/iframe]