Home to Narita International Airport, Chiba has always been known as a transit city before taking the train to its bustling sister city, Tokyo. Not forgetting one of its most famous attractions, Tokyo Disneyland! During my last trip to Chiba, I realised there's so much to see and do in this prefecture known for its laid back atmosphere and serene attractions.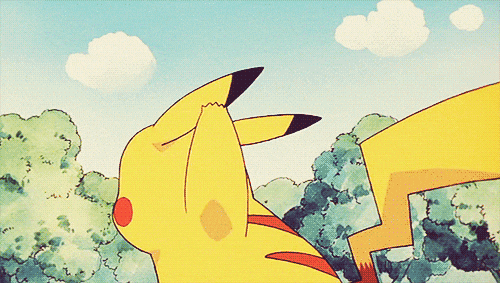 Credit:
Giphy
If you're planning a trip to Japan, you should give Chiba a chance to show you what it's got. From cosplaying in an Edo period town to savouring halal Japanese food, get ready for an adventure with this 5D4N Muslim-friendly itinerary to Chiba!
Getting to Chiba
Begin your journey with a direct flight to Narita International Airport!
For this trip, I took a red-eye flight on Malaysia Airlines from Kuala Lumpur International Airport (KLIA).
The flight arrived at 7.40 AM in Japan, which is perfect for anyone who wants to start their day early.
There are also other airlines that fly directly to Narita International Airport.

Singapore: Singapore Airlines, Scoot, Jetstar
Malaysia: AirAsia, JAL (Japan Airlines), ANA (All Nippon Airways)
Indonesia: Garuda Indonesia, Cathay Pacific, Indonesia AirAsia
If you're hungry, Malaysia Airlines serves delicious in-flight meals, which are certified halal by JAKIM. Do note that alcoholic beverages are also served on board.
For breakfast, I chose nasi lemak with chicken rendang. While the sambal was a bit sweet, the tasty chicken rendang makes up for it. I also enjoyed the fluffy banana bread!
After taking an eight-hour flight, I've finally landed at Narita International Airport!
Day 1
Compared to the bustling Tokyo, Chiba is much more serene and laid back, which is great if you wish to escape the hustle and bustle.
If you love the cold weather (but not too cold!), visit Chiba during the autumn season!
I arrived in mid-December when the prefecture is experiencing the final weeks of autumn. The temperature dropped to as low as 6°C, so put on a jacket and embrace the cold!
If you don't want your heavy luggage to weigh you down and want to start exploring right away, opt for a baggage delivery service at Narita International Airport.
There are many baggage delivery services available after exiting the airport's Arrival Gate.
Conveniently located on the right side of Arrivals Gate (Exit A) in Terminal 2, I chose GPA Baggage Delivery Service! You can also spot them in other terminals at Narita International Airport.
All you need to do is fill up some forms, drop off your luggage, and they'll deliver it straight to your hotel.
GPA's delivery rates are based on the hotel's location and luggage weight.
I stayed in a hotel in the Kanto region and brought a very large suitcase, so the fee was ¥2,410.
While GPA is slightly pricier than other delivery services, it's widely preferred by the locals for its reliability since it's associated with TA-Q-BIN, a trusted Japanese delivery service.
For same-day delivery, drop off your luggage before 10 AM, so it'll arrive at your hotel between 8 PM-10 PM on the same day. If you drop off after 10 AM, you'll only receive it the next morning.
Start your day in Chiba
Narita International Airport is surrounded by scenic attractions and tourist spots, and most of these places are only a bus or train ride away.
If you're new to the Chiba prefecture, join a tour at Narita Airport Transit & Stay.
Located on the same floor as GPA Baggage Delivery Service, this transit and stay program offers guided tours and self-guided tours for travellers!
Out of the five available guided tours, I chose 'Cosplay in an Edo period' as I've always been curious about cosplaying in Japan.
While this is a free guided tour, participants need to bring a small sum of pocket money to cover expenses such as entrance fee, transportation and other activities such as costume rental.
For my tour, I spent ¥1,600 to cover these expenses.
Each tour group is led by an English-speaking volunteer guide who is also a resident who knows a lot about Chiba prefecture.
Can't figure out how the public transport in Japan works? The volunteer guide will teach you how to purchase the train and bus tickets in Japan.
From JR Narita station, take the bus bound for Ryukakujidai Shako at Bus Stop 4 (in front of Family Mart). Next, step out at Ryukakujidai Ni-chome and walk for 10 minutes to your first attraction!
Cosplaying at Boso no Mura
Go back in time at Boso-no-Mura (¥300), an open-air museum featuring a reconstruction of traditional Japanese village during the Edo period (1603-1868).
Fun fact: Did you know that Edo period was the final period of old Japan?
I was impressed by the intricate details and symmetry of the old shophouses and ryokan replicas.
Enjoying a stroll around Boso-no-Mura is great but dressing the part will take the experience up a notch.
Head over to Cosplay Annex, a costume rental shop that has racks of kimono, ninja, merchant and samurai costumes.
The most popular costume is the traditional Japanese kimono that is designed with bright floral patterns.
I chose the samurai outfit because back in the days, there were only male samurai during the old Japan.
The samurai outfit has many layers and requires various tying techniques. Don't worry, there will be a shop assistant who will help you with costume fitting.
If you choose to cosplay as a samurai, visit a replica of a Samurai House that belongs to a middle-ranking samurai. It has a minimally furnished living room and bedroom as well as a cute vegetable garden for you to pose for pictures.
Spot the Inari Shrine, a row of bright red torii gates to capture that perfect Insta-worthy moment. Choose a dark samurai outfit, so you'll stand out in your picture!
Don't miss taking a snapshot in front of the traditional merchant houses at Boso-no-Mura too.
Since this village is also a famous movie set, you might chance upon a filming crew if you're lucky!
Each merchant house carries their own speciality. Since I love admiring Japanese ceramics, I spent more time at the Pottery shop than the clothing, handicraft, tatami mat and woodworking shops.
Some merchant houses run interactive classes where visitors can learn to decorate a conical candle, paint papier-mache or make tatami coasters. The price starts at ¥20 to ¥350 per class.
Lunch at Farm Restaurant Yume Terrace
A short walk from Boso-no-Mura's entrance, I had lunch at Farm Restaurant Yume Terrace.
Currently, Ebiten Soba (¥1,350) is the only Muslim-friendly meal on the menu.
A type of shoyu-based ramen topped with crispy prawn tempura and vegetables, I enjoyed slurping up the shoyu broth, and the prawn tempura was big enough to last till the final drop!
Halal status: While the Ebiten Soba is prepared using Muslim-friendly ingredients, it's cooked using the same utensils used for non-halal meals. Alcoholic beverages are also served in the premise, so we recommend that you dine at your discretion.
Observe your prayers at Cosplay Annex
Since prayer rooms are not available at Boso-no-Mura, you can request to use an empty dressing room at Cosplay Annex.
As a wudhu facility is not available, the owner advised us to keep the floors dry after ablution. Remember to bring your prayer mat and garment too!
Shopping in Funabashi
Take the train to Keisei-Funabashi station to experience the retail rush in Funabashi!
Walk along the street, and you'll find FACE shopping mall, Matsumoto Kiyoshi pharmacy, Daiso-Giga Funabashi and Don Quijote!
You might be distracted by the bright neon signboards, but don't forget to look down to find beautiful utility hole covers such as this!
It symbolises Funabashi's role as a transportation hub during the Edo period, and it's also decorated with Camellia Sasanqua flowers that are largely seen in Chiba!
Your shopping trip would be incomplete without visiting Don Quijote Funabashi Minamiguchi.
While the ground floor is packed with floor-to-ceiling display of local food, the upper floor is where you should go for electronics, travel essentials and quirky items.
This Funabashi Minamiguchi outlet is a tax-free store, so remember to show your passport for tax-exempted purchases. The tax in Japan is 10%.
Can't find what you're looking for? You'd probably find it at Daiso Giga Funabashi, which is a 1-minute walk from Don Quijote Funabashi Minamiguchi.
This outlet is famously named 'Daiso Giga' because it has seven floors - bigger than the ones back in Malaysia and Singapore!
If you hate squeezing through the crowd, you'll find it pleasant to roam around the spacious aisles at Daiso Giga. It also has escalators, which is more convenient than walking up and down the stairs.
Compared to Don Quijote, Daiso Giga has a wider variety of stationery, kitchen and lifestyle goods as well as winter accessories. If it's cold outside, get your scarves and gloves right here!
#HHWT Tip: Did you know that only general items and consumables are eligible for a tax-free refund? Check out our easy guide to tax-free shopping in Japan to find out more!
Check-in to JR-East Hotel Mets Funabashi
After a long day, check in to JR-East Hotel Mets Funabashi, which is conveniently located next to JR Funabashi station.
I stayed in the Single Room, which was cosy enough for solo travellers. However, it'll be tricky to move around your luggage as the standard hotel rooms in Japan are small. Each room also has a comfortable pyjama, if you want to save your personal sleepwear for another day. The room rate starts from ¥12,400.
Day 2
Check-out from JR-East Hotel Mets Funabashi
Check-out from your hotel, it's time to explore other parts of Chiba!
Since lockers are not available at Keisei Funabashi station, do leave your luggage at the hotel reception.
Now that your luggage is out of the way, take a 5-min train ride from Keisei Funabashi station to Yatsu station.
#HHWT Tip: Train tickets in Japan are tiny! Keep it safe by placing it an empty pocket, so you won't lose it when you take out your wallet or smartphone. Alternatively, you can get a SUICA card, which can be kept safely in your wallet!
Shop at a local tea store, Cha-Cha (茶茶)
Disembark at Yatsu station and turn right to the North Exit to spot Cha-Cha, a local tea store in Chiba.
This store is famous for selling a wide range of Japanese tea leaves, matcha green powders, crispy seaweed and peanuts.
Since it's a recommended place to buy Japanese green teas, get the best-selling deep steamed Kakegawa tea (¥699 for 100g) that is named after Japan's top producing tea fields in Shizuoka prefecture!
Kakegawa tea goes through a longer steaming process than standard green teas. Take a sip to appreciate the tea's toasty aroma and sweet finish!
If you love munching on crispy Japanese seaweed, the Maishio Ishiyaki Nori (¥432 for seven sheets) is for you!
Originated from Chiba prefecture, this seaweed is baked on heated stones, and you can only purchase it at Cha-Cha.
When I was there, the owner showed us how to make onigirazu using their store's Maishio Ishiyaki Nori.
Slightly different from the usual onigiri, onigirazu resembles a sushi sandwich. It has layers of rice, salmon, lettuce, carrot, tomatoes and tamagoyaki.
I also tried to make them! While layering the onigirirazu, it was tricky to balance each ingredient. The rice fell over several times, but thankfully, the mess was kept hidden inside the seaweed wrap.
Halal status: While the products at Cha-Cha are not certified halal, the forementioned green tea and seaweed products are made from Muslim-friendly ingredients and do not contain alcohol, emulsifiers or gelatine.
Observe your prayers at Hira Mosque
Getting to Hira Mosque Gyotoku
Alight at Gyotoku station and take a 7-min walk to Hira Mosque Gyotoku.
Situated next to a kid-friendly Minamioki Park, this mosque was originally built in 2007 before they expanded it in 2014.
It has separate prayer spaces for men and women. I checked out the women prayer space, and it has a kitchen for light cooking and wudhu facility. Remember to bring your prayer mat and garment too.
Shop for halal groceries at Hira Halal Foods (ヒラハラルフード)
Shop at Hira Halal Foods, a 1-min walk from Hira Mosque Gyotoku.
Managed by a Muslim owner from Bangladesh, this grocery shop has been around for almost two decades.
You can find rice, spices, curry powder, chilli pastes, cooking sauces, and instant noodles – all you need for a home-cooked meal away from home!
For a spicy kick, get the Indian ready meals with flavours such as palak paneer and paneer tikka masala.
Halal frozen meat such as mutton, lamb and chicken are also available.
Shopping at Mitsui Outlet Park Kisarazu
Shop till you drop at Mitsui Outlet Park Kisarazu, the largest Mitsui Outlet in Japan after its recent expansion to 308 shops.
Take a 35-min train ride from Gyotoku station to Tokyo station. Then, head over to Tokyo station's Yaesu Exit to take a 45-min bus ride to Mitsui Outlet Park Kisarazu. Click here for shuttle bus details.
At Mitsui Outlet Park, tourists can enjoy tax-free shopping!
Make the most of your visit by getting a map from the information counter. That way, you can find the stores you're looking for easily.
Some of the tax-free shops you should check out include Paul Smith, Jimmy Choo, Onitsuka Tiger, Marc Jacobs, Kate Spade, Michael Kors, and more.
The tax-free privilege only applies to general merchandise and consumable goods (with a value of ¥5,000 and above), and you need to present your passport at the counter. For further information, check out our guide to tax-free shopping in Japan!
Mitsui Outlet Park Kisarazu also has an Outlet Special Coupon available at the information counter.
You can get an additional 5% discount at New Balance Factory Store, Cath Kidston, Nike Factory Store, Longchamp and more (with a minimum spend)
#HHWT Tip: Popular brands such as Gucci, Loewe, ASICS and Valentino are widely frequented by the locals as the prices are slightly lower at Mitsui Outlet Park Kisarazu.
Located at the Garden Terrace (next to Bianchi Factory Outlet), you can perform salah at their designated prayer room.
There are separate prayer rooms for men and women, and each comes with wudhu facility. Bring along your prayer mat and garment!
Perfect for a family with kids, there's a diaper changing room and nursing room located next to the prayer room!
In front of the nursing room, there's a drink vending machine that sells Merries diapers. Available in sizes M and L, each diaper costs ¥200.
Nursing mothers can also get their privacy in the breastfeeding room
Admire the winter illumination at Tokyo German Village
Take a 15-min taxi ride from Mitsui Outlet Park Kisarazu to Tokyo German Village (¥5,500-¥6,500).
Tokyo German Village is a theme park that resembles a rural German village and countryside. It has shops, amusement area and a Ferris wheel!
Besides the spring and autumn floral displays, the village is also famous for its winter illumination that takes place from November till March.
#HHWT Tip: Remember to check what time the sun sets to decide what time to visit! When I arrived in December, the sun sets at 4.30 PM in Chiba, and I dropped by around 5.30PM when it's completely dark.
Since it was the beginning of winter, the evening temperature also dropped to 6°C during our visit. Remember to layer up with thermal base wear to stay warm!
After passing through the entrance at Marktplatz ('marketplace' in German), walk towards the Grass Square to see the spectacular illumination area.
Take a moment to admire the illuminating tulips and Christmas trees all around.
The Ferris Wheel is another sightseeing spot that's worth visiting at Tokyo German Village. However, it wasn't operating during the day of our visit.
Fortunately, I stumbled upon this illuminating rainbow tunnel! Only a few visitors were walking through that time, and I was pleased to capture this Insta-worthy snapshot!
Check-in to Jesly Villa Tokyo
I took the train to Sodegaura station and rode the free shuttle bus to Jesly Villa Tokyo (do contact the hotel staff in advance for free shuttle service)
Recently opened in September 2019, this Muslim-owned hotel has 15 rooms that cater to solo backpackers, couples and families.
What makes Jesly Villa extra special is the prayer space that is open to the public and hotel guests. Non-hotel guests can enter this prayer space daily from 6 AM to 12 AM while hotel guests can use it all day long.
Prayer mats and garments are provided too, so no worries!
Dinner at Paprika Restaurant
Situated on the ground floor of Jesly Villa Tokyo, I had nasi goreng with fried chicken at Paprika Restaurant. Served with asam pedas soup, I really liked the way it elevates the spiciness of this Malaysian dish.
Halal status: As a Muslim-owned establishment, all meats and ingredients are sourced from halal-certified suppliers.
Day 3
Breakfast at Paprika Restaurant
Rise and shine with breakfast at Paprika Restaurant!
The morning menu consists of English breakfast, roti canai, roti jala, nasi lemak and fried noodles – each served with a side salad.
Start your day with a fluffy roti telur served with flavourful chicken curry! I had this for breakfast, and it reminded me of my favourite Mamak eatery back home!
If your appetite is set on nasi lemak, you'll definitely enjoy the very spicy sambal, which is concocted by their chef who is from Penang – a Malaysian city famous for its deliciously spicy food!
Complete your breakfast with a frothy teh tarik, and you'll instantly feel like home is never too far away.
Walk around the Mihama-en Garden
Take the hotel's free shuttle bus to Sodegaura station, followed by a 45-min train ride to Kaihimmakuhari station (¥1,915).
Enjoy a 11-minute walk from Kaihimmakuhari station till you arrive at Mihama-en (¥100), a beautiful traditional Japanese garden in Chiba.
Surrounded by sky-high hotels and corporate buildings, this garden is a great spot to escape from the weekday rush.
When exploring the Japanese garden, you'll immediately notice the presence of ponds, streams, and artificial hills that represents the sea, rivers and mountains. It's part of the experience of enjoying the beauty of nature through the garden's changing scenery!
Taking a relaxing stroll through the winding paths and wooden bridges made it even more relaxing.
Remember this beautiful autumn day by taking a photo under the foliage, and there's plenty of spots you should check out.
#HHWT Tip: Mihama-en is also a popular venue for wedding photoshoots! To find the best spots in the garden, watch where the couple takes their shots. Once they're done, it's your turn to take a scenic picture - just like ours above!
In the heart of Mihama-en, there's a traditional tea house called Shouraitei, where visitors can enjoy a Japanese green tea and sweets experience (¥600).
Every season, the teahouse will introduce seasonal Japanese sweets. During autumn, they serve Teriha (meaning 'leaves' in Japanese).
The main ingredients for Teriha are white bean jam, azuki bean jam, sugar, sticky rice flour, syrup, agar and food colouring.
I liked how it was as soft as mochi and the sweetness of the azuki beans made me wished that I could ask for more!
To balance out its sweetness, I was served a full-bodied Japanese green tea that has a lingering sweet aftertaste.
As part of the traditional tea experience, you get to learn various steps of drinking Japanese green tea. Don't feel overwhelmed by it as you'll be provided with an easy-to-follow English manual complete with images so that you won't miss a step!
Lunch at Ramentei Yoshino Makuhari (ラーメン亭よ志乃幕張店)
For lunch, take a 10-min walk from Mihama-en to Plena Makuhari, a shopping mall where Ramentei Yoshino Makuhari is located.
This local Japanese eatery has a limited Muslim-friendly menu with two ramens, Yoshino Original and Salty Fresh ramen.
If you enjoy sipping a flavourful broth, choose Yoshino Original ramen. It's a shoyu-based ramen served with chicken karaage, beansprouts and crispy seaweed.
The chicken karaage is sourced from a halal-certified supplier!
Try something different and order the Salty Fresh ramen! This ramen has a salt-based broth complete with zesty lemon slices and chicken karaage.
It was my first time trying salt-based ramen, and I was surprised by how the lemon slices balanced out the flavours and made it less salty.
The owner also uses miso paste to give its broth a rich flavour. Served with springy noodles, everything in the bowl goes well together.
Halal status: Do note that only Yoshino Original and Salty Fresh ramen uses ingredients and meats from halal-certified suppliers. While the restaurant serves pork dishes and alcoholic beverages, both ramens are prepared separately in the kitchen, but using the same utensils as non-halal meals. We recommend that you dine at your discretion.
Perform your prayer at Chiba Islamic Cultural Centre
You can observe your prayers at Chiba Islamic Cultural Centre, a 2-min walk from Nishi-Chiba station.
It's a community-run Islamic centre that provides prayer spaces, weekly Quran reading sessions, and information about Islam.
This centre provides separate prayer spaces for men and women.
Each prayer space has a wudhu facility and prayer mats. Remember to bring along your prayer garments!
After prayers, head over to Hayabusa Halal Shop, a halal supermarket located at the ground floor of Chiba Islamic Cultural Centre.
If you're planning to cook during your trip, this supermarket sells instant noodles, curry pastes, frozen meats, cooking sauces, and even tempe!
Most of these products are imported from Indonesia and Malaysia, so don't be surprised to find sambal bajak and Indonesian rendang curry while browsing the shelves too.
If you're hungry, the supermarket has a café that sells daily lunch menu, ranging from chicken biryani to ayam goreng balado. The meal starts at ¥500.
Halal status: The café is Muslim-owned
Dinner at Sushi Ichizyu (鮨一十)
Just a 4-min walk from Makuhari-Hongo station, head over to Sushi Ichizyu, a halal-certified sushi restaurant in Chiba!
If you arrive early, you can join a Japanese calligraphy class (also known as shodo) at this restaurant too. You need to contact +81 43-305-5867 or make a reservation via their enquiry form in advance.
The shodo class takes place at the upper floor of the restaurant and you'll learn the art of traditional Japanese calligraphy from sensei Ishihara who has been practising shodo for over 30 years.
During our lesson, she taught us how to write 'shiawase' (meaning 'happiness' in Japanese).
It wasn't easy as you can see from our practise sheet! The character has several lines that are longer than the other, and the final line has an elegant brushstroke, which was hard to replicate.
Don't be disappointed if you can't write as beautifully as sensei Ishihara. She was very kind and patient when teaching our group, and she was very encouraging too. You'll be in good hands!
You'll get to enjoy your delicious sushi dinner next to your hand-written calligraphy.
I had the Shokodou set (¥2,800) that comes with grilled unagi, nigiri sushi, crispy prawn and vegetable tempura (with soy sauce dipping) as well as fresh sashimi — not forgetting the miso soup and chawanmushi too!
Our favourite part of the meal was the fresh sashimi and prawn that taste amazing on its own. I also enjoyed dipping our crispy prawn tempura into the light shoyu sauce.
You'll get to enjoy your delicious sushi dinner next to your hand-written calligraphy.
I had the Shokodou set (¥2,800) that comes with grilled unagi, nigiri sushi, crispy prawn and vegetable tempura (with soy sauce dipping) as well as fresh sashimi — not forgetting the miso soup and chawanmushi too!
Our favourite part of the meal was the fresh sashimi and prawn that taste amazing on its own. I also enjoyed dipping our crispy prawn tempura into the light shoyu sauce.
Check-in to Maple Inn Makuhari
Stay the night at Maple Inn Makuhari, a 4-min walk from Makuhari-Hongo station!
I stayed in the single room, which can be small for travellers with a large suitcase. However, the cosy bed and clean bathroom are the things that made our stay comfortable.
If you need a map to navigate your way around Chiba, each room is equipped with a Handy smartphone that can be used inside and outside of the hotel (with limited internet data).
It also has travel articles about Chiba, so you can learn more about the prefecture!
Day 4
Morning boat ride at Sawara
Start your last day at Sawara, a traditional Edo town that was a former transportation hub during the Edo period (1603-1867).
When you step out of Sawara station, be sure to take a picture of the traditional train station, which is a rare yet beautiful sight in modern Japan. The blue drapes hanging at the entrance say 'Sawara station' in Japanese.
Despite the rainy day, I braved the downpour to the Ono River area where gorgeous historic buildings are lined along the famous river.
The best way to appreciate it is by taking a boat tour (¥1,300), which takes about 30 minutes for a return trip.
Before entering the boat, you need to take off your shoes. During warmer months, the boat usually has artificial grass mats.
Since it was cold when I arrived, they laid out a large heated blanket to keep our feet warm. It'll be extra toasty with your socks on!
Our boatman is an 80-year-old resident who shared many interesting stories about her hometown.
Her favourite historic building along the Ono River is the century-old soy sauce factory. But as soon as she pointed at the building, she had to lower down the roof as the boat was approaching a bridge.
She also shared that samurais would be the ones to transport rice and miso from Sawara to Edo (Tokyo) as these ingredients were very valuable back in the days.
Visit the Naritasan Shinshoji Temple
After getting off at Keisei-Narita station, enjoy a 15-min walk to Naritasan Shinshoji Temple, a century-old Shingon Buddhist Temple that was founded in 940!
On the first day of the New Year, Naritasan Shinshoji Temple is the second busiest temple in Japan (after Meiji Jingu in Tokyo) as local worshippers across Japan come to pray for good fortune.
#HHWT Tip: To deal with less crowd, we recommend visiting this temple during the non-festive period and even better, on weekdays!
Look out for the three-storey pagoda next to the main prayer building. It's the second oldest building in the temple area and was built in 1712.
#HHWT Tip: Filming and photography are not allowed inside the temple's main prayer area. We advise visitors to be respectful and only take pictures at the temple courtyard.
The temple is also connected to the gorgeous Naritasan Park where you can enjoy a relaxing walk along the winding pathway that are lined with trees.
Since I arrived during the final weeks of autumn, the trees weren't as lush as I hoped. However, you can still spot beautiful autumn leaves when you walk deeper into the park.
If you have time, do visit the Naritasan Library of Buddhism or Naritasan Museum of Calligraphy, which is located inside the park.
#HHWT Tip: During rainy days, this transparent umbrella is very popular in Japan! Priced at ¥300-¥500, get them from any convenience store or souvenir shops. While it looks great in pictures, this umbrella is usually non-collapsible, which can be a hassle when packing it in your luggage.
Shopping at Aeon Mall Narita
After a walk in the park, head over to Aeon Mall Narita, a local shopping mall in Chiba.
Disembark at Keisei-Narita station and take the bus (queue on Lane 6 for the bus bound for Aeon Mall Narita) to the mall. The bus ride costs ¥220.
While shopping, look out for the tax-free sign that lets you purchase general goods and consumables minus its 10% tax.
At Aeon Mall Narita, there's a difference between a tax-free shop and tax-free counter.
For tax-free shops, you can show your passport at the shop counter for tax-exempted purchase. It includes local stores like Bloom, Nojima, Murasaki Sports and Comme Ca Style.
For tax-free counters, you need to purchase at full price and get your tax refunds at the mall's main tax-free counter (located inside AEON Supermarket). It applies to stores like The Body Shop, Tokyo Shirts, MUJI and Belluna.
#HHWT Tip: Need a crash course? Check out our easy guide to tax-free shopping in Japan!
Dinner at Halal Dosa Biryani
For dinner, head over to Halal Dosa Biryani, a Muslim-owned Indian eatery located inside the food court (second floor, next to McDonald's).
Serving anything from cheese naan and masala paratha to paneer butter masala, I settled for lamb biryani because I've been craving for rice throughout my trip.
Slightly different from the lamb biryani back home, this dish has a mild zesty finish (the clue is in the orange slice!). After a long day, there's nothing like wolfing down a huge portion of fragrant, spicy rice complete with tender lamb meat. For someone who enjoys spicy food, it was very spicy and I recommend getting a drink!
Halal status: Muslim-owned
Prayers at AEON Mall Narita
Observe your prayers at the prayer room located on the ground floor (next to Aree Cosmetic Select).
Separate prayer rooms are available for men and women (complete with wudhu facility) but remember to bring your prayer mat and garment.
Check-in to Hotel Welco Narita
It's time to get a good night's rest at Hotel Welco Narita, a 2-min walk from Keisei-Narita station.
I stayed at the standard twin room and loved how spacious it was! The bed was also nice and cosy, which was exactly what I needed after a fun-filled day.
Day 5
Taking the train to Narita Airport
Since I'm flying on Malaysia Airlines, I took the train from JR Narita station to Narita Airport station – Terminal 2 and 3 (¥170).
#HHWT Tip: Remember to alight at Narita Airport Station, not Narita Station as these train stations are in different places. The train will make the first stop at Terminal 2 and 3 and the second stop at Terminal 1. Do check the latest flight information to make sure you alight at the correct terminal.
Shopping at Narita Airport
Once you've dropped off your luggage, enjoy some last-minute shopping at Narita International Airport.
If you can't get enough of tax-free shopping in Japan, Narita Airport has many tax-free shops to spend your last yen.
If you're looking for snacks, I spotted the Strawberry Cake from Ginza (¥1,080) at Blue Sky Jalux on the second floor.
Soft and fluffy, take a bite out of this sponge cake to taste the sweetness of its rich strawberry cream.
We've checked the ingredients, and this product does not contain any alcohol nor gelatine. It also uses soy-origin emulsifiers.
P.S. Do note that only selected Tokyo Banana products do not contain alcohol, emulsifiers and gelatine. For more details, check out our article on Tokyo Banana!
For a final stop before heading to the departure gate, visit the Pokemon Store that's located on the second floor.
It may not be as huge as the Shibuya Pokemon Centre Megastore, but it has enough souvenirs to attract any Pokemon fan.
I noticed that most shoppers were attracted to these adorable Pokemon plushies! Priced at ¥1,210, you can bring home a Pikachu, Ditto or Vaporean.
Besides the adorable socks, keychains and other collectables, you can buy a Narita Airport and Graffiti Artist Pikachu too.
Brunch at Narita Airport
If you're looking for something to eat, head over to La Toque that serves Japanese curry with beef steak, chicken cutlets, grilled chicken and more. The meal starts at ¥950.
Halal status: The kitchen is certified halal by MUIS
Heading home
It's time to head home on Malaysia Airlines! The journey takes about 8 hours from Narita International Airport to Kuala Lumpur International Airport (KLIA).
What's great about Malaysia Airlines is that it displays a journey prayer, which Muslim travellers will find absolutely comforting.
During our flight, the pilot also announces the prayer times. If you wish to observe your prayer, inform the cabin crew, and they'll take you to a quiet corner to pray. Do bring your prayer mat and garment!
The in-flight meals were very yummy too! I had the Japanese mackerel with teriyaki sauce that comes with tamagoyaki and soba noodles.
Our favourite was the red bean mochi, which was really sweet and chewy.
Arrive at KLIA
After an exciting week in Chiba, I finally arrived at Kuala Lumpur International Airport (KLIA)!
I'm happy to be back, but definitely left a piece of my heart in Chiba. It was such a great trip, and I can't wait to experience the scenic prefecture again on my next Japan vacay!
There's more to Chiba than just a home to Narita International Airport. Whether you're visiting a traditional Japanese garden or slurping down a bowl of Japanese ramen, excitement awaits in this serene prefecture. If you're planning your next trip to Japan, we hope this itinerary will unfold a new adventure in Chiba!
This article is brought to you by Chiba prefecture.