Ask any Singaporean in the street what they think defines Singapore, and there is a good chance that food will top the list.  With a multi-racial and multi-cultural society that believes that sharing food helps in community building, it comes as no surprise then that conversations among friends and family alike often revolve around food topics.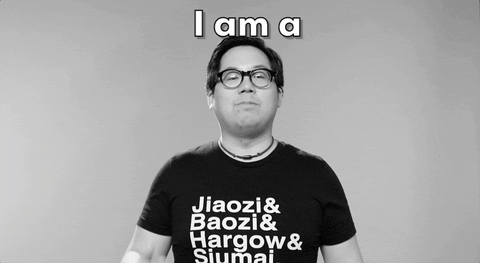 Credit: giphy
Looking to explore hidden halal food gems in Singapore's east side? We have just the list to kickstart your foodie journey! ?
1. Commonground
We have to say: look out for this amazing eatery you can bring your whole family to! Hatched by the same folks who brought you Pastamania, Commonground serves up hearty Western fare at affordable prices.
Credit: @ndnbh on Instagram
Escape the crowds at the three shopping malls in Tampines! A brisk 10 minute walk from the MRT station to Tampines Hub is all you need to do to enjoy a more peaceful atmosphere and incredibly delicious food at Commonground ?
Credit: @joalong_ on Instagram
There is a wide assortment of pizzas, entrees, sandwiches, brunch items as well as sharing platters for those indecisive friends so you can sample everything the joint has to offer!
Credit: @a.adzhari on Instagram
Address:
 Our Tampines Hub, 51 Tampines Ave 4, #01-103 Singapore 529684
Opening hours:
 10am - 10pm (Mon-Thurs), 10am - 12am (Fri), 8am - 12am (Sat), 8am-10pm (Sun) Contact: (+65) 6386 6917 | 
Website
 | 
Facebook
2. GREAThai
Psst..are you a fan of Thai food? You can't go wrong with GREAThai, which serves up wonderful authentic Thai cuisine at reasonable prices ?
Credit: GREAThai on Facebook
GREAThai's
Gai Hor Bai Toey
is a crowd favourite. Chicken chunks are marinated in coconut milk, and wrapped in pandan leaf before being steamed and then deep-fried. Mm, are you salivating already? ?
Credit: GREAThai on Facebook
A bowl of 
Jok
(Thai-style chicken porridge)is sure to keep you warm and replenish your energy, especially on rainy days.
Credit: GREAThai on Facebook
And if you're a noodle fan like me, you should try out the seafood kway tiao here ? GREAThai has an extensive menu that is sure to satisfy different tastebuds, so come on down with your family and friends for a truly scrumptious Thai dining experience!
Address:
 East Village, 430 Upper Changi Road, #01-06 Singapore 487048
Opening hours:
 11:30am - 10:30 am (Daily)
Contact:
 6702 7707 | 
Website
3. Mr Lava Lava Cafe & Steakhouse
Mr Lava Lava might sound like a funny name for an eatery, but the food here is serious business ?
Credit: Nasirah Sadimin on Facebook
Start your meal with a classy appetizer of fresh oysters, served with tiny lemon slices ?
Credit: Nasirah Sadimin on Facebook
If you are a meat lover, you will love the meat-y selections at Mr Lava Lava ? Watch out, because the metal plate it is served on is 
hot
!
Credit: Nasirah Sadimin on Facebook
Not much of a carnivore? Well, don't fret because there are many seafood courses to choose from too! ?
Address: 
10 Jln Masjid, Singapore 418930
Opening hours: 
Tuesday - Sunday, 1.00pm - 11.00pm
Contact:
68427317 | 
Website
4. Brothers in Fine Food
In the heart of the Tampines West residential cluster, tucked away on the second floor of a community club, is where you'd find Brothers in Fine Food (or cheekily acronymed as BFF).
Credit: althosan on Instagram
From the team that started Penny University at East Coast Road, BFF serves up Asian Fusion cuisine with decadent brunch offerings.
Credit: dingd_ong on Instagram
With names like Butcher's Daughter (sous-vide seared beef served with eggs, salad and fries), Builder's Breakfast (a platter of sausage, beef bacon, eggs, mushroom, tomatoes, salad and toasted sourdough), and Spiked Muddy Espresso (a shot of espresso with gula melaka), you'll definitely be intrigued to try these dishes out!
Credit: bswxx on Instagram
Address:
 Tampines West Community Club, 5 Tampines Ave 3, #02-07 Singapore 529705
Opening hours:
 12pm-10:30pm (Tue-Fri), 9am - 10:30pm (Sat-Sun), Closed on Mon
Contact:
 9008 9314 | 
Facebook
5. Open Crumb Cafe
From the bakers who gave you halal artisan European breads at The Bread Project at Joo Chiat Road, Open Crumb serves up a selection of pastas, sandwiches and waffles. You can also expect to see daily bakes of cookies, brownies and cakes on display. This little cafe is located amongst the old-school, void deck shops in the Ubi estate, so you might miss it if you're not looking carefully.
Credit: artyfah on Instagram
Their signature dish is the Dutch baby pancakes - best described as a hybrid of a pancake and a crepe that is light with a crisp outer edge served in a hot skillet.
Credit: eatwithroy on Instagram
Toppings range from banana and caramel, gula melaka to coconut ice cream. If sweets aren't your thing, try the savoury version with chicken bacon and salsa! ?
Credit: itshaikalb on Instagram
Address:
 Block 342 Ubi Avenue 1, #01-931 Singapore 400342
Opening hours:
 9am - 8pm (Mon-Fri), 9am - 3pm (Sat), Closed on Sun
Contact:
 6745 0649 | 
Website
 | 
Facebook
There you have it, 5 eateries in the east of Singapore with absolutely scrumptious food for you to find. Hope your tummies are ready, because there is no better way to explore Singapore than to go on a food hunt around this island nation!
Tags:halal-cafeshalal-food-guidesingapore-halal-cafessingapore-halal-foodsingapore-hidden-food-gems