Vacations hardly ever feel complete without some much-needed, ultra-relaxing pampering sessions. After all, isn't the whole idea of going on vacation to get a break from the humdrum stresses and pressures of everyday life and immerse yourself in new experiences we wouldn't normally get to do at home? ?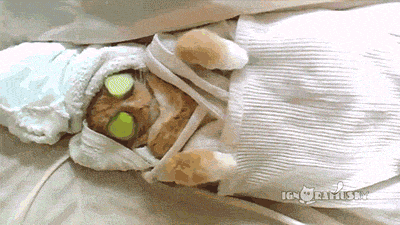 Credit: Giphy
But if the first thing that pops into your mind when you think about pampering sessions are overpriced experiences that are just way beyond your budget, think again--especially if you're heading to Tokyo soon! As one of the most visited cities in the world, Tokyo offers no shortage of opportunities for you to pamper yourself without having to worry about breaking the bank. Topping the list of must-try Tokyo indulgences are the quintessential Japanese beauty services, internationally renowned for their detail-oriented precision, world-class customer service and some of the most highly sought after cuts in the world. If you're worried about where to find Muslim-friendly Japanese beauty services in Tokyo, though, (yes, they do exist!) no worries--we'll fill you in on all the details! ?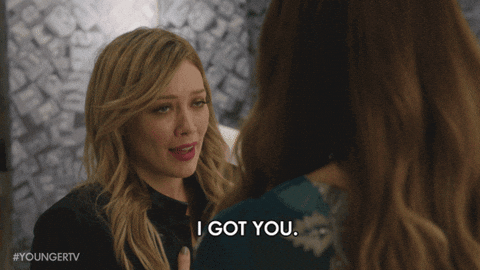 Credit: Giphy
P.S.
Discover and book unique local experiences and tours specially curated by HHWT all on our brand-new HHWT Marketplace!
[inlinewidget id=36175]
SOLPISCA Beauty Spa
Tokyo's FIRST and ONLY Muslimah-friendly beauty salon is located right in the heart of Shibuya, so you needn't worry about having to travel outside of Tokyo just for that sorely needed pampering session!
Fully furnished with a private partition complete with curtains that cover the salon's entrance, rest assured that your privacy will remain fully intact for the whole duration of your treatment! What's more, SOLPISCA only uses Halal-friendly shampoo, treatments and cosmetics, made from natural ingredients, AND all the hairdressers here are female. There's even a thoughtfully provided prayer room for Muslimahs to complete your prayers before or after you've finished your session--just perfect, isn't it? ?
Getting there: 
A SOLPISCA representative will meet you at Shinjuku station to escort you to SOLPISCA Salon.
Address:
2 Chome-8-6 Ebisunishi, Shibuya-ku, Tōkyō-to 150-0021
Opening hours: 
10:30AM - 7PM Daily (closed on Tuesdays and 2nd and 4th Wednesdays of the month) 
Website
 |
Facebook
#HHWT Tip: 
Services at the Muslimah-friendly beauty salon in SOLPISCA are by reservation only, so be sure to book a slot in advance through the HHWT marketplace!
1. Head Massage Spa at Muslimah Friendly Salon in Tokyo
Nothing says pampering like a full-scale head message spa treatment. Let SOLPISCA introduce you to its luxurious Japanese hospitality and boost your metabolism with its indulgent head spa treatment!
Starting with deep-cleansing carbonated shampoo using only top-grade Halal haircare products, you'll then be treated to a scalp massage and blow-dry for the ultimate finish. Picture yourself post-head spa treatment: healthy, shining hair, fresh-faced and fully reinvigorated after an ultra-relaxing head massage. You won't want to miss out on that!
Price: 
¥7,020 per person (including consultation!)
Book it here!
2. Make Up at Muslimah Friendly Salon in Tokyo
Always wanted to achieve those irresistible doe-like anime-eyes so wildly popularized by the Japanese everywhere? SOLPISCA's trained beauty technicians will give you a Japanese make-up consultation and makeover session designed to achieve just that ?
Don't stop there, though--complete your Japanese beauty experience by getting a hair set/up-do as well!  
Price: 
¥10,800 (tax included), Hair set/Up do + ¥6,480
Book it here!
3. Hair Cut at Muslimah Friendly Salon in Tokyo
It's hard to say no to a brand-new Japanese-inspired hairstyle. Whether or not you wear the hijab, it's the perfect time to give your hair a much-needed makeover to switch things up!
SOLPISCA's experienced hairdressers will confidently meet your every whim and fancy so you can have that perfect hairstyle you've been thinking of getting. They've been providing Muslimah-friendly services for 4 years in Ebisu, so rest assured that your tresses are in good hands ?
Price: 
¥7,560
Book it here!
4. Kimono Experience at Muslimah Friendly Salon in Tokyo
You can't leave Japan without dressing yourself up in some gorgeous Japanese traditional kimonos, so seize the chance to immerse yourself in the local culture with SOLPISCA's kimono experience!
Their professional kimono dresser will present you a variety of kimono designs for you to choose from. They'll even go right to your hotel for an even more personal touch!
Price: 
¥9,720 (at the salon in Ebisu), ¥12,960 (at your hotel in Tokyo area)
Book it here!
5. Muslim-friendly sand bath in Tokyo
Japan's evergreen 
onsens 
are often one of the most sought-after Japanese beauty experiences both by locals and tourists alike, but you might be hard-pressed to find Muslim-friendly 
onsen 
facilities in Japan, let alone in Tokyo. Fret not, though--have a go at sand bathing instead! Said to provide almost 3 to 4 times more health benefits for its practitioners, sand bathing is meant to improve your blood circulation, remove toxins from your body, and relax your mind.
Credit: 内側からキレイを目指す女性のためのナチュラルスパ Pasir putih(パシル・プティ) on Facebook
This particular mineral sand bathhouse in Tokyo is called "Pasir Putih". On top of being a women-only facility, you're required to wear a traditional Japanese 
yukata 
before lying down to be covered in the sand, which will warm up your body to improve the blood circulation in your system.
Credit: 内側からキレイを目指す女性のためのナチュラルスパ Pasir putih(パシル・プティ) on Facebook
After 10-15 minutes lying in the sand, you can take a shower, swath yourself in fluffy towels and blankets, and relax with steaming cups of Japanese hot tea and Japanese pickled apricot! Just the sound of it is so calming in itself ?
Price: 
¥4,320 for a 2-hour sand salt bath
Address: 
1 
Mar,
 Sasazuka Shibuya-ku, Tokyo 
151-0073, 
Marusin Building 9F TEL: 
03-3379-3631 Opening hours: 10AM - 10PM Daily Website | Facebook
There you have it--four super-indulgent (and affordable!) Muslim-friendly Japanese beauty experiences for you to try the next time you're in Tokyo! You're welcome ?  Time to treat yourself to all the treatments you deserve!
P.S. Want to explore even more Muslim-friendly experiences you can get while in Tokyo? Check out our brand-new HHWT Marketplace for some unforgettable memories on your next Tokyo trip!
[inlinewidget id=36175]